Media Sustainability Index (MSI)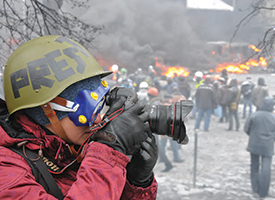 IREX's Media Sustainability Index (MSI) provides in-depth analyses of the conditions for independent media in 80 countries across the world. The MSI will be replaced by the Vibrant Information Barometer (VIBE) in 2021.
Since the Europe and Eurasia MSI was first conceived in 2000, in cooperation with the United States Agency for International Development (USAID), the MSI has evolved into an important benchmark study to assess how media systems change over time and across borders.
IREX added a study for the Middle East and North Africa in 2005, and in 2007 launched the Africa MSI. In 2017, IREX and the Sri Lanka Development Journalists Forum conducted the Sri Lanka MSI.
Dashboard
Explore data and trends with our interactive dashboard about independent media in Europe and Eurasia: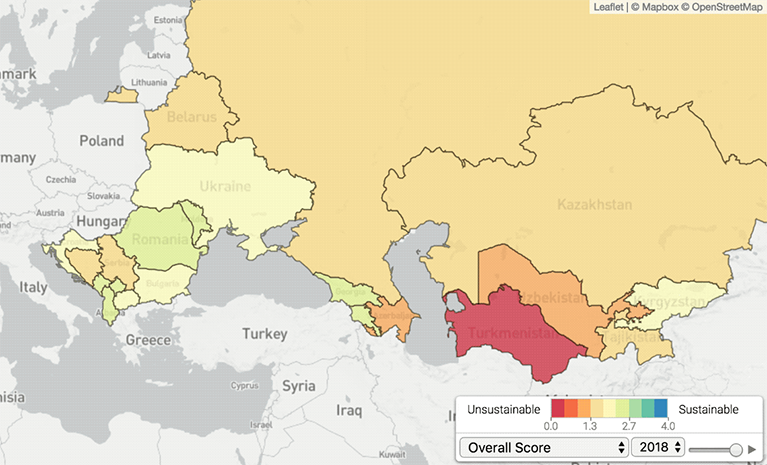 Browse reports by region
Europe & Eurasia
Compilation of Annual Scores for Europe & Eurasia, 2001–2019 (XLS)
Methodology
2016: English | Armenian | Bosnian | Bulgarian | Croatian | French | Kazakh | Montenegrin | Portuguese | Russian | Serbian | Spanish
Contact us
For more information or to request a hard copy, e-mail msi@irex.org. Please provide name, full mailing address, region(s) requested, MSI publication year, and quantity.