Our Board of Governors and Global Advisory Council
Board of Governors
David Gross

Ambassador David Gross (chair) is a partner in the Washington DC law firm Wiley Rein LLP. He is one of the world's foremost experts on international telecommunications and Internet policies, having addressed the United Nations General Assembly and led more U.S. government delegations to major international telecommunication conferences than anyone else in modern history. David draws on more than 40 years of experience as a lawyer, global policymaker, and corporate executive to assist global companies seeking to enter or expand their international businesses. He also advises international organizations as well as national governments regarding global issues. He has often testified before the US Congress.
He was appointed by President George W. Bush to serve as the U.S. Coordinator for International Communications and Information Policy at the U.S. Department of State from 2001 to 2009, and was unanimously confirmed by the US Senate for the rank of Ambassador. During his time in government, David led bilateral, senior level discussions and dialogues with more than 70 different countries, and was the head of the US delegation for three APEC Ministerial meetings, as well as many treaty-writing and other conferences at the International Telecommunication Union. David served as head U.S. government negotiator for both phases of the United Nations' World Summit on the Information Society (WSIS), and co-led the U.S. delegation at the formal heads of state summits in Geneva (2003) and Tunis (2005).
Liliana Ayalde

Liliana Ayalde (vice chair) is a former U.S. Ambassador who provides senior advice on international development, foreign affairs, defense and security matters specializing on Latin America and the Caribbean. She draws upon a distinguished 38-year career as a member of the senior foreign service, having served both overseas and in Washington, D.C.  She currently serves on several boards and provides expertise to various institutions working in the Western Hemisphere.
Ayalde served as Civilian Deputy to the Commander and Foreign Policy Advisor at the United States Southern Command in Miami. She was the U.S. Ambassador to the Federative Republic of Brazil and prior to this appointment, she served as Deputy Assistant Secretary of State for Western Hemisphere Affairs in the Department of State overseeing relations with Central America, the Caribbean, and Cuba.  She was also the Senior Deputy Assistant Administrator for the Latin American and Caribbean Bureau for the U.S. Agency for International Development (USAID), guiding high priority development assistance in Mexico, Haiti, and Central America. She was U.S Ambassador to the Republic of Paraguay and also held assignments in Colombia, Bangladesh, Guatemala, Nicaragua, and Bolivia with USAID.
Ayalde is currently a senior advisor for the Center for Strategic and International Studies, member of the Board of the Wilson Center's Latin America Program and a member of the Board of Global Americans and One Amazon. She serves on the Board of Governors of the National Endowment for Democracy and is the Chair of the Board of Visitors for the Western Hemisphere Institute for Security Cooperation.  She is a member of the American Academy of Diplomacy and the recipient of numerous honors and awards, including USAID's Distinguished Career Award, the Department of State's Distinguished Service Honor Award, and the chairman of the Joint Chiefs of Staff's Joint Distinguished Civilian Service Award, the highest award given to a civilian by the Department of Defense.
Ayalde earned her BA from the School of International Studies at American University in Washington, DC, and a Master of Public Health from Tulane University in Louisiana. She is fluent in Spanish and Portuguese and has a working knowledge of French.
Vipul Amin

Vipul Amin is a managing director at the Carlyle Group in the U.S. buyout division, focusing on buyouts, privatizations, and strategic minority investments throughout the United States in the industrial and transportation sector. Amin joined Carlyle in 2000 and is based in Washington, DC. Prior to joining Carlyle, Amin was with Bowles Hollowell Connor and Co. in Charlotte, North Carolina.
Amin received an MBA from Harvard University and an AB in philosophy from Duke University. Amin is on the board of directors of Signode Industrial Group and Accudyne Industries and was previously a member of the board of directors of HD Supply Inc. and Potters Inc.
Karen J. Hanrahan

Karen Hanrahan is president and CEO of the Glide Foundation, a San Francisco–based organization that addresses poverty and inequity with a unique combination of services, systems change, and spirituality. She is an executive leader with twenty years of experience advancing human rights and building high-impact initiatives around the world, particularly in fragile states. Hanrahan has worked in the public and private sectors to build movements, lead change, and build high-impact organizations and initiatives on a global scale. She has served as a senior appointee in the Obama administration, a United Nations aid worker, a chief innovation officer at DFID, a corporate and nonprofit executive, and a practice leader in global development, human rights, and public–private innovation. In her efforts to drive social change and spur social innovation, she has partnered with global corporations, local communities, religious leaders, and military forces. After many years advancing human rights and development in the Middle East, Afghanistan, and Africa, she has developed expertise and a successful track record in helping organizations grow, reform, innovate, and become more effective.
Hanrahan is an alumna of Harvard Business School, University of Washington School of Law, and the American University School of International Service master's program in international peace and conflict resolution. In 2018, she was recognized by the San Francisco Business Times as one of the top 100 most influential leaders in the Bay Area. 
 Nathaniel Heller
Nathaniel Heller currently serves as Geneva Global's Vice President & Managing Director, where he oversees all of the firm's client-facing work and deliverables as well as its external communications. Those services range from supporting philanthropists as they identify priority areas for investment; developing operational strategies to execute high-impact philanthropic programs; running programs in high-need geographies; and distilling successes, failures, and insights to inform future philanthropic giving.
Prior to joining the firm, Nathaniel served as an Executive Vice President at Results for Development (R4D), where he oversaw many of the organization's technical teams aimed at strengthening health, education, and nutrition systems in low-income countries. He originally joined R4D as a managing director, leading the organization's work on citizen engagement and governance reform in countries. In both roles, Nathaniel spent significant time on strategy and work plan formulation, partnership development, thought leadership, and resource mobilization across the international development philanthropic spectrum.
Earlier in his career, Nathaniel co-founded and led Global Integrity, an international non-governmental anti-corruption organization working in more than 100 countries to strengthen government transparency and accountability safeguards. From 2017 to 2019, he co-chaired the Open Government Partnership (a multi-stakeholder partnership spanning governments and civil society) and was the catalyst behind the establishment of the OpenGov Hub, the world's first thematic co-working space focused on open government issues. He began his career working at a non-profit investigative journalism organization (the Center for Public Integrity) and at the US Department of State.
Nathaniel holds a bachelor's degree from the University of Delaware and completed his graduate work at Georgetown University's School of Foreign Service.
 

Niloofar Razi Howe

Niloofar Razi Howe has been an investor, executive, and entrepreneur in the technology industry for the past 25 years, with a focus on cybersecurity for the past ten. Most recently, Howe served as chief strategy officer and SVP of strategy and operations at RSA, a global cybersecurity company, where she led corporate strategy, corporate development and planning, business development, global program management, business operations, security operations, and federal business development. Prior to RSA, Howe served as the chief strategy officer of Endgame Inc., a leading enterprise software security company, where she was responsible for driving market and product strategy, as well as leading marketing, product management, corporate development, and planning. Prior to her operating roles, Howe spent twelve years leading deal teams in private equity and venture capital, first as a principal at Zone Ventures, an early stage venture capital firm in Los Angeles, and then as managing director at Paladin Capital Group, a Washington, DC–based private equity fund focused on investing in next-generation security companies. Howe started her professional career as a lawyer with O'Melveny & Myers and as a consultant with McKinsey & Co.
Howe speaks regularly on national security, cybersecurity, technology, innovation, corporate governance, and corporate culture. She also created a TEDx talk entitled "The Gift of Exile" about the long-term opportunities that can arise from the most difficult challenges encountered in childhood for both the individuals who face adversity and the communities that can accept and integrate such individuals. She is a regular judge at innovation competitions including the RSA Conference Innovation Sandbox Competition, the RSA Conference Launchpad Competition, and SINET16 Innovation Competition.
Howe is a senior operating partner at Energy Impact Partners, a VC fund investing in companies shaping the energy landscape of the future. She is on the board of directors of Morgan Stanley Private Bank, NA, and Morgan Stanley Bank, NA, Recorded Future (Threat Intelligence), on the board of advisors of Dragos (industrial cybersecurity), Enveil, (data security), Picnic Threat (insider threat), and Endgame (endpoint protection & detection). She is a life member at the Council on Foreign Relations and a senior fellow for the Cybersecurity Initiative at New America, a nonprofit, nonpartisan think tank. Her nonprofit work includes serving on the board of IREX as chair and as a member of the board of trustees of the Smithsonian National Museum of Asian Art. Previously she served on the Board of Global Rights, an international human rights organization, as chair, Sibley Memorial Hospital (a member of Johns Hopkins Medicine) as chair of its investment committee, and Sibley Memorial Hospital Foundation as vice chair. Howe graduated with honors from Columbia College and holds a JD cum laude from Harvard Law School.
Lionel C. Johnson

Lionel C. Johnson became president of the Pacific Pension & Investment Institute in July 2014. His career spans more than three decades, during which time he has been a leader in international business, public policy, and economic development. He has served as senior vice president of the Initiative for Global Development, as vice president of Turkey, Middle East, and North Africa Affairs at the Chamber of Commerce of the United States, and as senior vice president of public affairs at Fleishman-Hillard. Previously, Johnson was vice president and director of international government affairs at Citigroup and deputy assistant secretary of the Treasury for International Development, Debt, and Environment Policy in the Clinton Administration. He was also a senior advisor for resources, plans, and policy to Secretary of State Warren Christopher, and a member of the Department of State policy planning staff. He served as deputy director of the Clinton/Gore transition team at the Department of State.
As a member of the U.S. Foreign Service, Johnson held assignments in the U.S. Embassies in Haiti, the Philippines, and Kenya. He also served as special assistant to Secretaries of State George P. Shultz and James A. Baker III. Johnson was a senior program officer at the National Democratic Institute for International Affairs. He was a graduate instructor of U.S. foreign policy and American politics at the City University of Manila, Philippines, and received his BA in political science from Rutgers University in 1982.
Johnson is chairman of Foreign Policy for America, chairman of Sudoc, and a member of the board of trustees of the RAND Corporation. He also serves on the boards of the American Institute for Contemporary German Studies, IREX, the National Democratic Institute for International Affairs, Oxfam America, and the Center for U.S. Global Leadership Coalition. He has two children, Alicia and Christopher.
Karim Lesina

Karim Lesina currently serves as Executive Vice President, Chief External Affairs Officer for Millicom. In this role, Karim oversees the group's Government Relations, Regulatory Affairs, Corporate Communications and ESG functions. His focus is on developing and driving Millicom's global engagement to support of business objectives and particular responsibility for special situations and reputation strategies.
Before joining Millicom, Lesina held the position of Senior Vice President, International External and Regulatory Affairs at AT&T, directing the internal international and regulatory affairs teams, as well as the external and regulatory affairs teams across AT&T and its global affiliates. Before his term at AT&T, Lesina was at Intel as the Government Affairs Manager for Europe, Africa and the Middle East. Rounding out a strong portfolio, he acquired extensive agency experience through his work with multinational public relations and communications firms at the commencement of his career.
Lesina is an active member in several industries and community organizations, including current service as board member of the International Institute of Communications, Board Member of the United States Telecommunication Training Institute, member of the GSMA Chief Policy & Regulatory Officer Group, and Member of the Meridian Executive Committee Corporate Council. He is also a member of the Board of Cogni, a digital banking app based in NYC.
Born in Dakar (Senegal), Lesina is an Italian-Tunisian national and has a master's degree in Economics of Development at the Catholic University of Louvain-la-Neuve, Belgium.
Dr. Moisés Naím

Dr. Naím is a distinguished fellow at the Carnegie Endowment for International Peace, an internationally syndicated columnist, and the host and producer of Efecto Naím; a weekly television program on international affairs that airs throughout the Americas. The program earned an Emmy Award in 2018. Dr. Naím was Venezuela's minister of development, director of its Central Bank, and an executive director at the World Bank. From 1996 to 2010, he was the editor-in-chief of Foreign Policy magazine. Dr. Naím is the author of many scholarly articles and over 14 books on international affairs, economics, and politics; including Illicit and The End of Power which was selected by the Washington Post and the Financial Times as one of the best books of the year. He published his first novel, Dos Espías en Caracas in 2019 and released The Revenge of Power in 2022.
Dr. Naím holds a Ph.D. from the Massachusetts Institute of Technology and a Doctor Honoris Causa from American University.
Raffiq A. Nathoo

Raffiq Nathoo is a managing partner of Tx3 Sage Rock, a private investment partnership that invests capital in public equity opportunities that leverage insights into both public and private markets. Capital deployment is focused on value-oriented, event-driven, and special-situation equities, and draws on the collective experience of senior members in public and private equity investing, mergers and acquisitions, and impact investing.
Nathoo has been engaged in the investment and M&A businesses his entire career, including over 22 years with Blackstone, a premier global investment and advisory firm, where he served as a senior managing director for 14 years and head of the firm's advisory practice globally in the energy, power, and utility sectors, and with New Mountain Capital, a leading alternative asset management firm that manages private equity, public equity, and credit capital. During this time he has played a range of business and transaction leadership roles, worked with prominent companies in the U.S. and internationally across multiple industries, and served as a trusted partner and advisor to CEOs, CFOs, boards, and principal investors on numerous mergers, acquisitions, divestitures, joint ventures, and other strategic transactions. Much of this work has centered on efforts to build, protect, and realize shareholder value.
Nathoo received an MBA from Harvard Business School and an AB from Dartmouth College. He is a member of the Council on Foreign Relations; serves as a trustee and chairman of the Investment Committee of the Nightingale-Bamford School, a K–12 independent school for girls; and is a member of the board of overseers of Northwell Health, New York's largest health care provider and private employer.
Charles Prow

Charles Prow is the president and chief executive officer of Vectrus Inc. He is also a member of the Vectrus board of directors. He was appointed to both positions in December 2016.
Vectrus is a leading global government services company with a history in the services market that dates back more than 70 years. The company provides facility and logistics services, as well as information technology and network communication services to U.S. government customers around the world.
Prow has more than 30 years of information technology and federal services experience, including leadership positions at IBM Corporation, PricewaterhouseCoopers, and Coopers & Lybrand. During his career, he has run large global government services organizations, delivering solutions to a wide array of Department of Defense and other government customers.
Prior to arriving at Vectrus, Prow served as president of CPS Professional Services, a Virginia-based professional services company, where he provided management consulting to U.S. government clients.
He also served in multiple roles with IBM Corporation including general manager for global government industry, IBM's technology and services competencies, where he had responsibility for global revenues exceeding $9 billion. During his tenure at IBM, Prow was successful in creating market differentiation through the integration of IBM's technology and service competencies. He established strategies that focused on delivering complex solutions to critical government missions for national security, federal civilian agencies, and state and local entities. These efforts resulted in market share expansion, revenue growth, and margin improvement.
Prow has a bachelor of science degree in management and data processing from Northwest Missouri State University, Maryville, Missouri. He currently serves on the board of directors for the World Affairs Council–DC and the Wolf Trap Foundation for the Performing Arts.
Zeenat Rahman

Zeenat Rahman is the executive director of the University of Chicago's Institute of Politics, which aims to build the next generation of political and public service leaders. Prior to this role, she led the Inclusive America Project at the Aspen Institute where her work focused on how faith communities play a key role in fostering pluralism, building bridges across differences, and supporting a strong civil society and a vibrant democracy.
Rahman previously served as a presidential political appointee, as a special advisor to Secretaries Clinton and Kerry on global youth issues at the U.S. Department of State. In this position, she encouraged foreign governments to respond to youth issues through policy changes and created opportunities for young people to pursue their economic and civic aspirations. She created private-sector partnerships focused on youth employment and skill development, worked with U.S. embassies to create an extensive network of more than 75 youth councils worldwide, and built global entrepreneurship programs to support nascent entrepreneurs in emerging economies.
Prior to this appointment, she served as director of the Center for Faith-Based and Neighborhood Partnerships at the U.S. Agency for International Development. In this role, she led external engagement efforts with various faith-based and community organizations to build support for USAID priorities.
Rahman is a frequent speaker and commentator who has spoken at venues such as the United Nations, the Nobel Peace Prize Forum, and the White House, and has appeared on CNN, MSNBC, and many international news outlets. She is a member of the Council on Foreign Relations, a Truman National Security Fellow, and a member of the World Economic Forum's Global Future Council on Systemic Inequalities and Social Cohesion. She received a master's degree in Middle East studies from the University of Chicago and a BA in psychology from the University of Illinois.
Jean-Louis Sarbib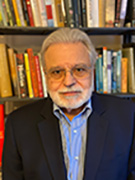 Jean-Louis Sarbib is currently Head of the Africa and Middle East Practice at Centennial Group International, a Distinguished fellow of the Emerging Markets Forum, and chair of the ACET Advisory Panel for the G20 Compact with Africa. From March 2009 to January 2019, he was Chief Executive Officer of Development Gateway, an international nonprofit social enterprise whose mission is to support the use of data, technology, and evidence to create accountable institutions that listen and respond to the needs of their constituents and are efficient in targeting and delivering services that improve lives. From 1980 to 2006, Mr. Sarbib was at the World Bank where he occupied a number of senior positions: Vice President for Africa, Vice President for the Middle East and North Africa, and Senior Vice President for human development.
Upon leaving the Bank and before leading Development Gateway, Mr. Sarbib joined Wolfensohn & Company, a private equity firm, as a managing director. He was a non-resident senior fellow at The Brookings Institution and taught at Georgetown University. He serves on a number of non-profit boards (Partnership for Transparency Fund, Feedback Labs, and Open Data Watch). He is a member of the board of governors of the Ben-Gurion University of the Negev, and a non executive director on the boards of the African University of Science and Technology, the Nelson Mandela Institution, and NOI Polls in Nigeria.
Prior to joining the World Bank Mr. Sarbib taught at the University of Pennsylvania and the University of North Carolina, Chapel Hill and worked for the French Government. In 2006, Mr. Sarbib was awarded an honorary doctorate by the University of Ouagadougou in Burkina Faso and received a Lifetime Award for Diversity and Inclusion from the World Bank. He received numerous honors from the countries where he worked.
Mr. Sarbib is a graduate of the Ecole Nationale Supérieure des Mines de Paris (now Mines Paris Tech) and holds a Master in City Planning from the University of Pennsylvania. He attended the General Manager course at Harvard Business School.
Rebecca Gong Sharp

Becca Gong Sharp is a Biden administration presidential appointee to the Peace Corps, serving as Regional Director for Europe, Mediterranean, and Asia. She joined the agency in March 2022. At the Peace Corps she oversees 20 posts with over 800 staff. Becca started her career in global development as a Peace Corps Volunteer in Kazakhstan, under the same region she now leads.
Becca's last role was as an executive at IDinsight, a data-driven global development NGO, as its inaugural operations hire, COO, and Partner. She helped lead IDinsight through exponential growth to 200+ employees across eight global offices, implementing organizational systems and people operations best practices tailored to the mission and budget of a nonprofit. She also helped IDinsight adapt quickly to COVID-19, strengthening the organization's operations and ability to assist LMIC policy makers during the pandemic. As a member of the Board of Directors of IREX and Board of Advisors of Instiglio, Becca is passionate about advising social impact organizations on how to maximize impact, develop great places to work, and ultimately better achieve their missions. Becca is also a Term Member of the Council on Foreign Relations.
Prior to joining IDinsight, Becca was a strategy consultant working for the Rockefeller Foundation and other large philanthropies. She has worked extensively across Central Asia, Eastern Europe, and East Africa, with specialties in impact evaluation, strategy consulting, behavioral economics, project design, and business development. Becca published an independent report for Evidence Action in East Africa on the feasibility of scaling a migration intervention to mitigate seasonal hunger. Previously, she managed reporting for 11 departments at the Aga Khan Foundation in Kyrgyzstan.
Becca holds a BA with honors in Social Studies from Harvard University, an MBA from the Yale School of Management, and an MPA in international development from the Princeton School of International and Public Affairs. She speaks fluent Mandarin Chinese and Russian.
Eileen Shields-West

Eileen Shields-West has served as a correspondent of TIME Magazine and has reported for CBS, CNN, and NPR. She has written a book on political campaigns called The World Almanac of Political Campaigns (1992) and edited and contributed to Choosing the Right Educational Path for Your Child (2008), a book on 21st century schools.
She is chair emeritus of Refugees International, a leading nonprofit organization that advocates for refugees and the internally displaced; she traveled to such places as Darfur, South Sudan, Rwanda, the Congo, Thailand Bangladesh, and Cambodia to advocate on refugee issues during her ten-year tenure as chair of the board, and before that as vice-chair and trustee since 2001.  She is currently chair of the board of The SEED Foundation, which is responsible for setting up the first public charter boarding school in the nation in Washington, D.C. and now the network includes schools in Baltimore, Maryland, Miami, Florida and in August 2022, Los Angeles, California.
She also sits on the board of Central Asia Institute, Fairwinds – Nantucket's Counseling Center, and is a member of Georgetown University's MSFS Advisory Board and Johns Hopkins Center for Humanitarian Health.  She holds a Master of Science in Foreign Service from Georgetown University.
Aleem Walji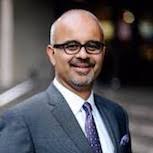 From 2015 to 2020, Aleem Walji was the chief executive officer of the Aga Khan Foundation (AKF) in the United States. AKF implements innovative, community-driven solutions to development challenge in more than 20 countries.
Previously, Walji was director of the World Bank's Innovation Lab. He oversaw a portfolio of programs related to open data, big data and analytics, and accountability in public service delivery. Aleem also led initiatives related to financial inclusion, youth engagement, and peacebuilding in Muslim societies. Walji also served as head of global development initiatives at Google.org. He led efforts related to transparency and accountability in government and supporting growth of small and medium-size enterprises in East Africa. Walji is a graduate of Emory University and the Massachusetts Institute of Technology with degrees in Near Eastern studies, anthropology, and international development planning. Walji also completed a program at MIT on artificial intelligence, blockchain, cloud computing, the internet of things, and cybersecurity.
Wade Warren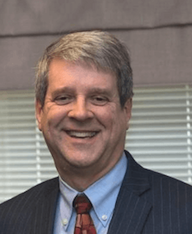 Wade Warren is the chief strategy officer for international development at Deloitte Consulting. In this role, he leads strategic insight, provides thought leadership, and brings innovative technology solutions to U.S. foreign assistance and international development clients. A globally recognized leader in international development, he previously served as the acting administrator of the U.S. Agency for International Development, the world's largest bilateral aid agency. During 27 years with USAID, Warren served in a broad range of senior management positions in the Bureaus for Policy, Planning and Learning, Global Health, and Africa.  Additionally, he was the acting chief operating officer of the State Department's Office of the Director of U.S. Foreign Assistance. Warren also served at USAID's Missions in Zimbabwe and Botswana. He received his undergraduate degree in history from Georgetown University's School of Foreign Service in 1981 and his graduate degree in international business from the Thunderbird School of Global Management in 1990. Throughout the 1980s, he worked as an analyst and speechwriter in the U.S. House of Representatives.
Aaron Williams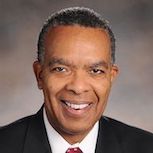 Aaron is a senior advisor emeritus for international development and government relations at RTI, where he provides expertise and support to strengthen RTI's relationship with federal and state government agencies, policymakers, and elected officials. Williams joined RTI in 2003, as vice president of international business development. He served as executive vice president of RTI's international development group from 2012 to 2015, and as executive vice president of RTI's government relations and corporate communications group.
His career in public service began with three years as a Peace Corps volunteer in the Dominican Republic. He served as a senior official at the U.S. Agency for International Development (USAID), where he reached the rank of career minister in the Senior Foreign Service. In 2009 he was appointed by President Barack Obama as director of the U.S. Peace Corps, serving in that role through 2012.
Williams is a member of the Council on Foreign Relations, serves on the board of directors of the Ron Brown Scholar Program, Seed Global Health, ChildFund International, and George Washington University–Elliott School of International Affairs' advisory board.
Global Advisory Council
Paige Alexander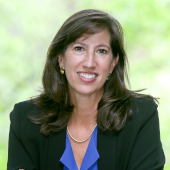 Paige Alexander is the CEO of the Carter Center, a nonprofit organization founded in 1982 by former U.S. President Jimmy Carter and former First Lady Rosalynn Carter to advance peace and health worldwide. The Center has helped improve life for people in over 80 countries by resolving conflicts; advancing democracy, human rights, and economic opportunity; preventing diseases; and improving mental health care. 
Alexander has served in numerous senior positions in the U.S. government, including assistant administrator overseeing USAID Regional Bureaus, USAID missions, and development programs in 25 countries, from Europe and Eurasia through North Africa and the Middle East. She draws upon 25 years of experience working in international development, both in the field and in Washington, DC. 
Alexander's other notable positions include executive director of the European Cooperative for Rural Development (EUCORD) in Brussels and Amsterdam, senior vice president at IREX, associate director of Project Liberty at Harvard University's John F. Kennedy School of Government, and consultant to the Rockefeller Brothers Fund, the C.S. Mott Foundation, and the Open Society Institute in Prague. Alexander has served on a number of boards including the Basic Education Coalition and Project on Middle East Democracy (POMED). She currently sits on the global advisory board for IREX, and World Learning, and serves as an active Board member with the Romanian American Foundation, the World Affairs Council of Atlanta, the ADL Southeast Region, and as a member of several human rights organizations.
Ben Andoh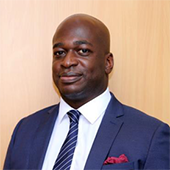 Ben Andoh is an international compliance, risk, and organizational ethics professional with over 20 years of experience in the banking industry. A British and Ghanaian national, Andoh currently resides in Lomé, Togo, where he serves as group head of culture, conduct, and ethics and also serves as the group head of internal control for Ecobank Transnational Incorporated, the parent company of the Ecobank Group present in 40 countries.
Andoh commenced his career with Citi, working both in the asset management business and global wealth management in the United Kingdom, with oversight over several European operations. Further assignments included projects in the United States, Hong Kong, and Singapore, all of which included extensive regulatory engagement across various countries and continents. Andoh relocated to South Africa to join Barclays/Absa in South Africa to build and strengthen the risk and compliance functions for a number of business units. In 2011, he rejoined Citi Africa as a risk director with coverage of 15 countries in Africa.
Andoh is the chair of Worldreader in Ghana, a global nonprofit championing digital reading in underserved communities to help readers build a better world. Passionate about youth empowerment and development in Africa, Andoh has been active in the Young African Leaders Initiative, particularly its flagship program, the Mandela Washington Fellowship.
Andoh holds an LLB law degree and a master's degree in financial and commercial regulation, both from the London School of Economics.
 

Tawana Bhagwat
Tawana Bhagwat is the founder and CEO of Organization At Its Best Inc., a full-service HR and executive coaching firm, with deep expertise in diversity, equity, and inclusion (DEI) and organization transformation. Bhagwat helps organizations diversify, recruit, train, and retain diverse teams that perform at the highest levels. Her expertise extends beyond human resource policy and procedures, organizational design, and employee relations, to coaching business leaders, owners, and officers.
Bhagwat guides organizations through uncomfortable times. She helps executives see and understand their own blind spots so that they can lead with open, honest, empathetic communication, helping staff feel safe, heard, and inspired. Her highly regarded DEI workshops, including the Racial Equity Bootcamp, equip organizations to build and maintain a safe, welcoming work environment, where employees can bring their best selves to work, and where culture aligns with values.
Bhagwat's expertise in corporate culture began as a global organizational leader for Procter & Gamble. While advising C-suite executives on a variety of managerial decisions, including diversity and inclusion, organizational design, culture, employee relations, executive compensation, and strategic planning, she was simultaneously responsible for the organizational operations of a cosmetic brand franchise that supported over 1,000 employees in North America, Canada, Puerto Rico, and Europe. Her work at P&G garnered attention and praise, resulting in many industry awards, including two HR Inspiration InTouch Awards.
Among her many philanthropic and civic contributions, Bhagwat is the chairwoman of Associated Black Charities in Baltimore and is committed to the empowerment of young women. She holds an MA in organizational management from the University of Phoenix and a BS in mechanical engineering and physics from Tuskegee University.
Tara Hogan Charles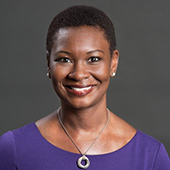 Tara Hogan Charles is a senior director of racial equity partnerships and programs for the Procter & Gamble Company (P&G). 
Prior this role, Charles worked for eight years as part of P&G's global government relations and public policy team, where she helped navigate the legislative and public policy landscape, covering a broad portfolio including advertising, digital marketing, intellectual property, brand protection, health care, privacy, cybersecurity, and corporate social responsibility.
She also served as senior counsel to the global antitrust and trade relations group, focusing on promotion and pricing policies and antitrust analysis, and to the global transactions team responsible for acquisitions and divestitures. As legal counsel, Charles advised several billion-dollar brands on advertising and contract matters.  
Charles received her BA in political science and German from Agnes Scott College and her JD from the University of North Carolina at Chapel Hill.
Charles serves as vice chair of the board of the Tahirih Justice Center, a national nonprofit providing holistic legal and social services to courageous individuals fleeing gender-based violence.
Aleksander Dardeli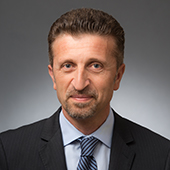 Aleksander Dardeli is chief operating officer at Save the Children. He has held executive and senior management positions with nongovernmental organizations, intergovernmental organizations, and private-sector organizations. He has led and advised governments and private-sector clients on major good governance, justice, institutional reform, and media development initiatives in emerging economies and postconflict environments. He has cultivated major initiatives and opportunities with the United States Department of State, the United States Agency for International Development, the European Union Commission, the United Nations, and major corporations, including winning and managing global indefinite quantity/indefinite delivery contracts.
Before focusing on strategy and development, Aleksander served as vice president of the Democracy, Governance, and Media Division of IREX and oversaw the IREX Center for Collaborative Technology, a portfolio of major activities and initiatives in 30 countries. Prior to that, he was executive vice president of IBI International, a private company that specializes in governance and public administration reform.
Between 2006 and 2008, Aleksander directed a high-profile project in Kosovo that was embedded in the Office of the Prime Minister of Kosovo and helped prepare the Office of the Prime Minister and six line ministries for Kosovo's transition to independence.
His 20 years of experience include serving as practice director of DynCorp International/Casals's Global Democracy and Governance Practice, director of legal programs of the East-West Management Institute, and head of project development for the International Development Law Organization, an intergovernmental organization based in Rome, Italy. He has published opinion pieces and commentary on promoting good governance, fighting corruption, strengthening media to produce content that matters, and making foreign aid more effective, and has been interviewed by media outlets including BBC and Voice of America.
He graduated summa cum laude from the University of Tirana and has a master's degree from Columbia University and a juris doctor degree from the Catholic University of America.
Paula J. Dobriansky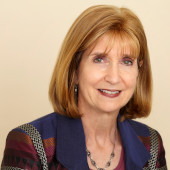 Ambassador Paula J. Dobriansky is a foreign policy expert and former diplomat specializing in national security affairs. She is a senior fellow in the Future of Diplomacy Project at Harvard University's JFK Belfer Center for Science and International Affairs and vice chair of the Atlantic Council's Scowcroft Center for Strategy and Security.
From 2010 to 2012, Dobriansky was senior vice president and global head of government and regulatory affairs at Thomson Reuters. During this time, she was also appointed the distinguished national security chair at the U.S. Naval Academy. From 2001 to 2009, Dobriansky served as undersecretary of state for global affairs. In February 2007, as the president's envoy to Northern Ireland, she received the secretary of state's highest honor, the Distinguished Service Medal, for her contribution to the historic devolution of power in Belfast. During her more than 25 years in national security affairs, Dobriansky has held many Senate-confirmed and senior level positions in the U.S. Government, including director of European and Soviet affairs at the National Security Council and deputy assistant secretary of state for Human Rights and Humanitarian Affairs. From 1997 to 2001, Dobriansky served as senior vice president and director of the Washington office of the Council on Foreign Relations and was the first George F. Kennan Senior Fellow for Russian and Eurasian Studies. During this time, she also served on the presidentially appointed U.S. Advisory Commission on Public Diplomacy.
A member of the Council on Foreign Relations and the American Academy of Diplomacy, Dobriansky has served on the defense policy board and the secretary of state's foreign affairs policy board. She is a trustee of the Trilateral Commission, on the advisory board of Georgetown University's School of Foreign Service, and chair of the Bush Center's Women's Initiative Policy Advisory Council. She received a BSFS summa cum laude in international politics from Georgetown University School of Foreign Service and an MA and a PhD in Soviet political/military affairs from Harvard University.
Gary Knell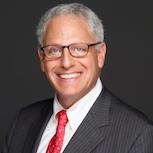 Gary Knell has four decades of experience in leading some of the world's most iconic organizations at the intersection of media, education and social impact. He has served as President and CEO of National Geographic, NPR and Sesame Workshop where he led transformational changes for the purpose of achieving their important missions, inspiring global audiences through the power of storytelling.
Among his recent achievements is a breakthrough restructuring of National Geographic, fully endowing the not-for-profit, now providing grants and resources for individuals working on climate, wildlife, oceans and other critical global challenges. At the same time, the reset created a historic partnership with The Walt Disney Company, which manages the brand in commercial settings including prime placement on Disney+, the largest Instagram brand account in the world, and a global publishing empire building on the legacy of over 130 years of success.
Gary led NPR through its digital transformation and expansion into the podcasting space and built bipartisan support for its critical work, and focused Sesame Street, then in its fourth decade, toward using its amazing power with preschool kids to help bridge gaps in respect, tolerance and understanding for military families, ethnic and political rivals in the Middle East, the Balkans and Northern Ireland as well as addressing health challenges around childhood HIV infection, malaria prevention and obesity outcomes.
Today, Gary serves as a Senior Advisor to the Boston Consulting Group (BCG) in its Media and Social Impact practices, as Executive Chairman of Common Sense Classroom, as Special Advisor to ESRI on consumer applications for its Story Maps products, and Advisor to Honor Ed Technologies, aiming to enable post-secondary education institutions to deliver engaging educational experiences at an enhanced scale. He was also recently appointed to the board of Seven Islands, Inc., a SPAC aimed at the intersection of media, entertainment and technology in South Asia.
He is a sought after board member and counselor to several nonprofit and for profit organizations including the Smithsonian National Museum of Natural History, where he chairs the Nominating and Governance Committee, the US Global Leadership Coalition,, the Economic Club of Washington, WAMU(public radio in DC), and the University of California Berkeley School of Journalism. He also served on the boards of Save the Children, AARP Services and Heidrick and Struggles, the global executive search firm.
Gary is married to Kim Larson, a passionate advocate for environmental and regenerative agriculture initiatives, and has four adult children, each pursuing careers improving our world. He has deep interests in film, music and soccer, not necessarily in that order.
Michael McCabe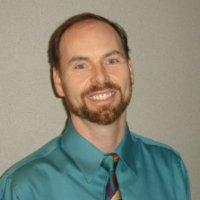 In Mike's role as Regional Director for the Inter-America and the Pacific Region at Peace Corps, he oversees the agency's work in 17 countries with on average 2,500 Peace Corps Volunteers working with communities on economic development, education, health, climate/agriculture, and youth development. Mike brings over 30 years of professional experience managing international development programs. He most recently served as the Agency Senior Advisor on Youth at USAID, where he was responsible for helping integrate youth engagement and youth development issues across the agency as well as rolling out the Agency's new Youth in Development Policy. His expertise includes capacity development, youth development, technology for development, program design and implementation, training design and facilitation, and public-private sector partnership development. Mike previously worked with: Creative Associates International as senior associate for capacity development, and chief of party for the Panama Youth At Risk Program; Peace Corps as chief of programming and training for the Inter-America and Pacific Region, and deputy director for Peace Corps/Dominican Republic; Youth Service America as vice president; the Inter-American Foundation as country representative for Mexico, Venezuela, Panama; and at UNICEF as national programs officer for the Dominican Republic.
Mike received a bachelor's of science in international relations from Georgetown University and a master's in public administration from Princeton University.
Matthew M. Nolan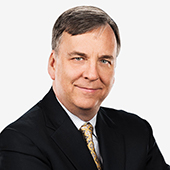 Matt Nolan is a partner at Arent Fox and has 30 years of experience advising clients on all aspects of international trade and business issues. A former leader of the firm's internationally recognized international trade practice, Nolan is recognized as a leading trade advisor in Martindale Hubbell, Chambers USA, Legal 500, Who's Who Legal, and Best Lawyers.
 
Nolan is known for his broad experience in trade issues, complex case management skills, and his deep understanding of clients and industries, including steel, energy, agriculture, finance, and life sciences. He has represented the government of Mexico on bilateral trade issues, assisted nonprofits in obtaining licenses to operate humanitarian missions in sanctioned countries, represented major energy companies in customs audits, and advised multiple clients and countries on steel trade dispute issues. More recently he has had extensive involvement in the steel 232 investigations and 301 investigation on China.
 
Nolan served on the board of the Canadian American Business Council from 2006 to 2012. He served as a member of the board of advisors at the Elliott School of International Affairs, George Washington University, from 2001 to 2015.
Emily Waita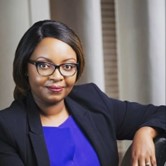 Emily Waita is currently the Africa Public Affairs Director for Coca-Cola Africa. She is an accomplished leader with experience in government relations, sustainable development and strategic communications having worked in diverse roles across Africa and Europe over the last 16 years. She has a broad understanding of the political, social and business operating environments within the African continent having spent most of her career managing affairs in Eastern and Southern Africa, Horn of Africa, Indian Ocean Islands and Francophone Africa. Emily has worked for 4 blue chip multinational corporations helping them build partnerships, respect and visibility through robust relationships, advocacy and sustainability initiatives in complex working environments. She has experience working across diverse sectors including Not-for-Profit, Telecommunications and Fast-Moving Consumer Goods industries.
Emily is a board director at the East African Business Council (EABC), a governing council member at the Kenya Private Sector Alliance (KEPSA) and Chair for Women Programs at Kenya Association of Manufacturers (KAM). She is also an advisor and faculty at Competent Boards, a global education platform for environment, social, governance (ESG) and Climate training programs for board directors, CEO's and senior business professionals. She was listed as a "Top 40 under 40" Woman in Kenya on Business Daily in 2018 a roll of honour recognizing outstanding women who demonstrate ingenuity, freshness, performance and excellence in their professional fields, careers and other areas of interests.
She holds an Economics degree from the University of Nairobi and has completed executive programmes in business leadership, strategy and sustainability from Strathmore Business School (SBS) and the Gordon Institute of Business Science (GIBS).
Aside from her career interests, she has a personal interest in women in leadership and entrepreneurship. Outside of work she enjoys youth mentorship, travel, health and fitness.