Our Board of Governors and Global Advisory Council
Board of Governors
Niloofar Razi Howe

Niloofar Razi Howe (chair) has been an investor, executive, and entrepreneur in the technology industry for the past 25 years, with a focus on cybersecurity for the past ten. Most recently, Ms. Howe served as chief strategy officer and SVP of strategy and operations at RSA, a global cybersecurity company where she led corporate strategy, corporate development and planning, business development, global program management, business operations, security operations, and federal business development. Prior to RSA, Ms. Howe served as the chief strategy officer of Endgame Inc., a leading enterprise software security company, where she was responsible for driving market and product strategy, as well as leading marketing, product management, corporate development, and planning. Prior to her operating roles, Ms. Howe spent twelve years leading deal teams in private equity and venture capital, first as a principal at Zone Ventures, an early stage venture capital firm in Los Angeles, and then as managing director at Paladin Capital Group, a Washington, DC–based private equity fund focused on investing in next-generation security companies. Ms. Howe started her professional career as a lawyer with O'Melveny & Myers and as a consultant with McKinsey & Co.
Ms. Howe speaks regularly on national security, cybersecurity, technology, innovation, corporate governance, and corporate culture. She also created a TEDx talk entitled "The Gift of Exile" about the long-term opportunities that can arise from the most difficult challenges encountered in childhood for both the individuals who face adversity and the communities that can accept and integrate such individuals. She is a regular judge at innovation competitions including the RSA Conference Innovation Sandbox Competition, the RSA Conference Launchpad Competition, and SINET16 Innovation Competition.
Ms. Howe is a senior operating partner at Energy Impact Partners, a VC fund investing in companies shaping the energy landscape of the future. She is on the board of directors of Morgan Stanley Private Bank, NA, and Morgan Stanley Bank, NA, Recorded Future (Threat Intelligence), on the board of advisors of Dragos (industrial cybersecurity), Enveil, (data security), Picnic Threat (insider threat) and Endgame (endpoint protection & detection). She is a life member at the Council on Foreign Relations and a senior fellow for the Cybersecurity Initiative at New America, a nonprofit, nonpartisan think tank.  Her nonprofit work includes serving on the board of IREX, an international nonprofit organization focused on promoting lasting change, as vice chair and as a member of the board of trustees of the Smithsonian National Museum of Asian Art. Previously she served on the Board of Global Rights, an international human rights organization, as chair, Sibley Memorial Hospital (a member of Johns Hopkins Medicine), as chair of its Investment Committee, and Sibley Memorial Hospital Foundation, as vice chair. Ms. Howe graduated with honors from Columbia College and holds a JD cum laude from Harvard Law School.
David Gross

Ambassador David Gross (vice chair) cochairs the Telecom, Media & Technology Practice at Wiley Rein LLP. He is one of the world's foremost experts on international telecommunications and internet policies, having addressed the United Nations General Assembly and led more U.S. delegations to major international telecommunication conferences than anyone else in modern history. Amb. Gross draws on more than 30 years of experience as a lawyer, global policymaker, and corporate executive to assist U.S. companies seeking to enter or expand international businesses. He also advises non-U.S. companies, and industry organizations seeking to invest in, monitor, and understand the U.S. and international markets, as well as national governments. He advises companies and others on international and domestic telecoms, internet, and high-tech strategy focusing on both specific markets and international organizations such as the International Telecommunication Union, the Organization for Economic Cooperation and Development, and the Asia-Pacific Economic Cooperation, as well as many regional organizations.
He was appointed by President George W. Bush to serve as the U.S. coordinator for International Communications and Information Policy at the U.S. Department of State from 2001 to 2009. In 2002 and 2006, he chaired both U.S. delegations to the International Telecommunication Union (ITU) Plenipotentiary Conference and the ITU World Telecommunication Development Conferences. In 2003 and 2005, Amb. Gross served as head U.S. government negotiator and for both phases of the United Nations Heads of State World Summit on the Information Society, and co-led the U.S. delegation to the formal summits in Geneva and Tunis.
Vipul Amin

Vipul Amin is a managing director at the Carlyle Group in the U.S. Buyout division, focusing on buyouts, privatizations, and strategic minority investments throughout the United States in the industrial and transportation sector. Mr. Amin joined Carlyle in 2000 and is based in Washington, DC. Prior to joining Carlyle, Mr. Amin was with Bowles Hollowell Connor and Co. in Charlotte, NC.
Mr. Amin received an MBA from Harvard University and an AB in philosophy from Duke University. Mr. Amin is on the board of directors of Signode Industrial Group and Accudyne Industries and was previously a member of the board of directors of HD Supply Inc. and Potters Inc.
Tim Bitsberger

Tim Bitsberger is currently a managing director at TCW. He has 30 years of capital markets and public policy experience. During his time in the public and private sectors, Tim has developed a unique understanding of the intersection between markets, regulation, and policy. This allows him to deliver credible and valuable business solutions, advice, and perspectives to his strong global client network. Tim serves as an influential public voice on global market, economics, and political events. Since 2008, he has served on the board of directors for the Chicago Mercantile Exchange. He graduated from Yale University with a BA in economics in 1981 and Harvard Business School in 1985.
Karen J. Hanrahan

Karen Hanrahan is president and CEO of the Glide Foundation, a San Francisco–based organization that addresses poverty and inequity with a unique combination of services, systems change, and spirituality. She is an executive leader with twenty years of experience advancing human rights and building high-impact initiatives around the world, particularly in fragile states. Ms. Hanrahan has worked in the public and private sectors to build movements, lead change, and build high-impact organizations and initiatives on a global scale. She has served as a senior appointee in the Obama administration, a United Nations aid worker, a chief innovation officer at DFID, a corporate and nonprofit executive, and a practice leader in global development, human rights, and public–private innovation. In her efforts to drive social change and spur social innovation, she has partnered with global corporations, local communities, religious leaders, and military forces. After many years advancing human rights and development in the Middle East, Afghanistan, and Africa, she has developed expertise and a successful track record in helping organizations grow, reform, innovate, and become more effective.
Ms. Hanrahan is an alumna of Harvard Business School, University of Washington School of Law, and the American University School of International Service, master's program in international peace and conflict resolution. In 2018, she was recognized by the San Francisco Business Times as one of the top 100 most influential leaders in the Bay Area. 
Lionel C. Johnson

Lionel C. Johnson became president of the Pacific Pension & Investment Institute in July 2014. His career spans more than three decades during which he has been a leader in international business, public policy, and economic development. He has served as senior vice president of the Initiative for Global Development, as vice president of Turkey, Middle East, and North Africa Affairs at the Chamber of Commerce of the United States, and as senior vice president of Public Affairs at Fleishman-Hillard. Previously, Johnson was vice president and director of International Government Affairs at Citigroup and deputy assistant secretary of the Treasury for International Development, Debt, and Environment Policy in the Clinton Administration. He was also a senior advisor for Resources, Plans, and Policy to Secretary of State Warren Christopher, and a member of the Department of State Policy Planning Staff. He served as deputy director of the Clinton/Gore transition team at the Department of State.
As a member of the U.S. Foreign Service, Johnson held assignments in the U.S. Embassies in Haiti, the Philippines, and Kenya. He also served as special assistant to Secretaries of State George P. Shultz and James A. Baker III. Johnson was a senior program officer at the National Democratic Institute for International Affairs. He was a graduate instructor of U.S. foreign policy and American politics at the City University of Manila, Philippines, and received his B.A. in political science from Rutgers University in 1982.
Johnson is a member of the board of trustees of the RAND Corporation in Santa Monica, California. Johnson also serves on the board of directors of Foreign Policy for America, the National Democratic Institute for International Affairs, and the U.S. Global Leadership Coalition. He has two children, Alicia and Christopher.
Beverly Lindsey

Beverly Lindsey is a senior public relations and communications specialist with extensive experience with for-profit, nonprofit, political, state and federal government organizations. From 2001 to 2005, she was a Vice President at Fleishman Hillard. In this capacity, she directed public relations events and campaigns for Library of Congress, including National Book Festival, Veterans History Project and Kluge Center for the Humanities. Prior to that, she worked as the Communications Director at USAID from 2000 to 2001 and was appointed by the White House as the Staff Director for the Fulbright Scholarship Board at USIA (1998-2000), managing operations of the reviewing board for the Fulbright Scholarships. From 1993 to 1998 she served as a member of the National Council on the Humanities at the National Endowment for Humanity. Most recently, she was an election monitor with National Democratic Institute for the Bangladesh parliamentary elections in 2009.
During the 1992, 1996 and 2004 presidential campaigns, Ms. Lindsey represented the Democratic Party as coordinator for debate operations.
Ms. Lindsey had also been involved with a number of cultural and civic associations. She was the Director of the Department of Arkansas Heritage (1993-1996), the Director of the Arkansas Arts Council (1987-1990), a member of the Delta Cultural Center Advisory Board, and a member of the Mid America Arts Alliance. She received an MPA from the Harvard Kennedy School in 1998.
Raffiq A. Nathoo

Raffiq Nathoo is a managing partner of Tx3 Sage Rock, a private investment partnership that invests capital in public equity opportunities that leverage insights into both public and private markets. Capital deployment is focused on value-oriented, event-driven, and special-situation equities, and draws on the collective experience of senior members in public and private equity investing, mergers and acquisitions, and impact investing.
Mr. Nathoo has been engaged in the investment and M&A businesses his entire career, including over 22 years with Blackstone, a premier global investment and advisory firm, where he served as a senior managing director for 14 years and head of the firm's advisory practice globally in the energy, power, and utility sectors, and with New Mountain Capital, a leading alternative asset management firm that manages private equity, public equity, and credit capital. During this time he has played a range of business and transaction leadership roles, worked with prominent companies in the U.S. and internationally across multiple industries, and served as a trusted partner and advisor to CEOs, CFOs, boards, and principal investors on numerous mergers, acquisitions, divestitures, joint ventures, and other strategic transactions. Much of this work has centered on efforts to build, protect, and realize shareholder value.
Mr. Nathoo received an MBA from Harvard Business School and an AB from Dartmouth College. He is a member of the Council on Foreign Relations; serves as a trustee and chairman of the Investment Committee of the Nightingale-Bamford School, a K–12 independent school for girls; and is a member of the Board of Overseers of Northwell Health, New York's largest health care provider and private employer.
Charles Prow

Charles Prow is the president and chief executive officer of Vectrus Inc. He is also a member of the Vectrus board of directors. He was appointed to both positions in December 2016.
Vectrus is a leading, global government services company with a history in the services market that dates back more than 70 years. The company provides facility and logistics services, as well as information technology and network communication services to U.S. government customers around the world.
Mr. Prow has more than 30 years of information technology and federal services experience, including leadership positions at IBM Corporation, PricewaterhouseCoopers, and Coopers & Lybrand. During his career, he has run large global government services organizations, delivering solutions to a wide array of Department of Defense and other government customers.
Prior to arriving at Vectrus, Mr. Prow served as president of CPS Professional Services, a Virginia-based professional services company, where he provided management consulting to U.S. government clients.
He also served in multiple roles with IBM Corporation including General Manager, Global Government Industry, IBM's technology and services competencies, where he had responsibility for global revenues exceeding $9 billion. During his tenure at IBM, Mr. Prow was successful in creating market differentiation through the integration of IBM's technology and service competencies. He established strategies that focused on delivering complex solutions to critical government missions for national security, federal civilian agencies, and state and local entities. These efforts resulted in market share expansion, revenue growth, and margin improvement.
Mr. Prow has a bachelor of science degree in management and data processing from Northwest Missouri State University, Maryville, Mo. He currently serves on the board of directors for the World Affairs Council-DC and the Wolf Trap Foundation for the Performing Arts.
Rebecca Gong Sharp

Becca Sharp is COO and partner at IDinsight, a data-driven international development NGO with nine global offices. She has helped to lead IDinsight through a sustained period of exponential growth, implementing organizational systems and people operations best practices tailored to the mission and budget of a nonprofit. Becca is passionate about advising social impact organizations on how to maximize efficacy, develop great places to work, and ultimately better achieve their missions.
Prior to joining IDinsight, Becca was a strategy consultant working for the Rockefeller Foundation and other large philanthropies. She has worked extensively in international development throughout Central Asia and East Africa, with specialties in impact evaluation, strategy consulting, behavioral economics, project design, and business development. Becca published an independent report for Evidence Action in East Africa on the feasibility of scaling a migration intervention to mitigate seasonal hunger. Previously, she managed reporting for 11 departments at the Aga Khan Foundation in Kyrgyzstan and cofounded a reproductive health NGO as a Peace Corps volunteer in Kazakhstan.
Becca holds a bachelor's degree with honors in social studies from Harvard University, an MBA from the Yale School of Management, and an MPA in international development from the Princeton Woodrow Wilson School.
Eileen Shields-West

Eileen Shields-West has served as a correspondent of TIME Magazine and has reported for CBS, CNN, and NPR. She has written a book on political campaigns called The World Almanac of Political Campaigns (1992), and edited and contributed to Choosing the Right Educational Path for Your Child (2008), a book on 21st century schools.
She is currently chair of Refugees International, a leading nonprofit organization that advocates for refugees and the internally displaced, traveling to such places as Darfur, South Sudan, Rwanda, the Congo, Thailand, and Cambodia to advocate on refugee issues.
She sits on the board of the SEED Foundation, which is responsible for setting up the first public charter boarding school in the nation. She volunteers as a Bookpal in Washington, DC, public schools. She holds a master of science in foreign service (MSFS) from Georgetown University and sits on the MSFS advisory board.
Ann Stock

Ann Stock served as the Assistant Secretary of State for Educational and Cultural Affairs (ECA) from 2010 to 2013. ECA promotes international mutual understanding through a wide range of academic, cultural, private sector, professional, youth, and sports exchange programs. From 1997 to 2010, Mrs. Stock was Vice President of Institutional Affairs at the John F. Kennedy Center for the Performing Arts, where she oversaw the center's expansion of its national and international profile. Mrs. Stock was the Chief of Protocol, served on the Kennedy Center Board of Trustees (Assistant Secretary) and ran the Community Advisory Board. In January 1993, Mrs. Stock was appointed Deputy Assistant to President William Jefferson Clinton and Social Secretary at the White House. Prior to working in the White House, Mrs. Stock was Vice President of Corporate Communications and Public Relations for Bloomingdale's Department Stores nationwide. During the 1980 and 1984 Presidential election campaigns, Stock was Deputy Press Secretary to Vice President Walter Mondale. She started her career as the Press Office Manager for Vice President Mondale at the White House. Mrs. Stock is currently a trustee of: The Women's Foreign Policy Group (Chair), The White House Historical Association (Retail Advisory Chair), Meridian International (Co-Chair Development), and Americans for the Arts (Public Sector Task Force Chair). 
Kate Thompson

Kate Thompson is a partner with Deloitte Consulting responsible for leading a global portfolio of foreign assistance programs in governance, statebuilding and private-sector development. She is a specialist in fragile states with a sound working knowledge of how multi-disciplinary assistance programs can leverage the interdependencies between governance, the private sector and civil society to spur growth, stability and development in transitional and conflict-affected economies. In Ms. Thompson's first career, she was a senior executive and consultant to several of the world's largest airlines and luxury hotels in Asia, Europe, and North America. She holds an MA from the Fletcher School at Tufts University, an MBA from Pepperdine University and a BA in anthropology from the University of Arizona.
Aleem Walji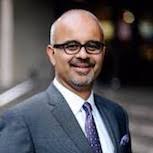 From 2015 to 2020, Aleem was the Chief Executive Officer of the Aga Khan Foundation (AKF) in the United States. AKF implements innovative, community-driven solutions to development challenge in more than 20 countries.
Previously, Aleem was Director of the World Bank's Innovation Lab. He oversaw a portfolio of programs related to Open Data, Big Data/Analytics and accountability in public service delivery. Aleem also led initiatives related to financial inclusion, youth engagement and peacebuilding in Muslim societies. Aleem also served as Head of Global Development Initiatives at Google.org. He led efforts related to transparency and accountability in government and supporting growth of small and medium-size enterprises in East Africa. Aleem is a graduate of Emory University and the Massachusetts Institute of Technology with degrees in Near Eastern Studies, Anthropology, and International Development Planning. Aleem also completed a program at MIT on artificial intelligence, blockchain, cloud computing, the internet of things, and cybersecurity.
Wade Warren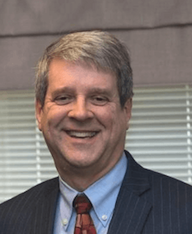 Wade Warren is the Chief Strategy Officer for International Development at Deloitte Consulting. In this role, he leads strategic insight, provides thought leadership, and brings innovative technology solutions to U.S. foreign assistance and international development clients.  A globally recognized leader in international development, he previously served as the Acting Administrator of the United States Agency for International Development.  With 12,000 people and more than $25 billion in annual funding, USAID is the world's largest bilateral aid agency.  During 27 years with USAID, Warren served in a broad range of senior management positions in the Bureaus for Policy, Planning and Learning, Global Health, and Africa.  Additionally, he was the Acting Chief Operating Officer of the State Department's Office of the Director of U.S. Foreign Assistance.  Warren also served at USAID's Missions in Zimbabwe and Botswana.  He received his undergraduate degree in history from Georgetown University's School of Foreign Service in 1981 and his graduate degree in international business from the Thunderbird School of Global Management in 1990.  Throughout the 1980s, he worked as an analyst and speechwriter in the U.S. House of Representatives.
Aaron Williams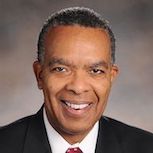 Aaron is a Senior Advisor Emeritus for International Development & Government Relations at RTI, where he provides expertise and support to strengthen RTI's relationship with federal and state government agencies, policymakers, and elected officials. Mr. Williams joined RTI in 2003, as vice president of international business development. He served as executive vice president of RTI's international development group from 2012-2015, and as executive vice president of RTI's government relations and corporate communications group.
His career in public service and began with three years as a Peace Corps volunteer in the Dominican Republic. He served as a senior official at the U.S. Agency for International Development (USAID), where he reached the rank of career minister in the Senior Foreign Service. In 2009 he was appointed by President Barack Obama as Director of the U.S. Peace Corps, serving in that role through 2012.
Mr. Williams is a member of the Council on Foreign Relations, serves on the Board of Directors of the Ron Brown Scholar Program, Seed Global Health, ChildFund International, and George Washington University – Elliott School of International Affairs' Advisory Board.
Global Advisory Council
Peter Ackerman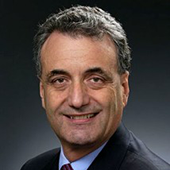 Peter Ackerman is the founding chair of International Center on Nonviolent Conflict, which is one of the world's leading authorities on nonviolent conflict. He holds a PhD from the Fletcher School of Law and Diplomacy at Tufts University and is coauthor of two seminal books on civil resistance.
Dr. Ackerman was the executive producer of the PBS-TV documentary Bringing Down a Dictator on the fall of Serbian dictator Slobodan Milosevic. It received a 2003 Peabody Award and the 2002 ABC News VideoSource Award of the International Documentary Association. He was also the series editor and principal content advisor for the two-part Emmy-nominated PBS-TV series A Force More Powerful. Dr. Ackerman has spoken often in public, on television and radio, including on BBC, CNN, CBC (Canada), Fox News, and National Public Radio. He has published op-eds and articles in such publications as the Christian Science Monitor, Harvard International Review, International Herald Tribune, Sojourners Magazine, and Le Monde. He has been cited in The Economist, The Nation, The New Republic, New York Times, Philadelphia Inquirer, the Wall Street Journal, the Washington Post, and U.S. News and World Report.
In addition, Dr. Ackerman serves as cochair of the International Advisory Committee of the United States Institute of Peace and on the Executive Committee of the Board of the Atlantic Council. Dr. Ackerman also served on the boards of CARE and the Council of Foreign Relations, and served as chairman of the Fletcher School Board of Advisors for 15 years.
Paige Alexander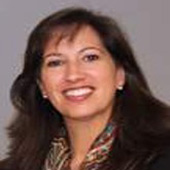 Paige Alexander is the CEO of the Carter Center, a nonprofit organization founded in 1982 by former U.S. President Jimmy Carter and former First Lady Rosalynn Carter to advance peace and health worldwide. The Center has helped improve life for people in over 80 countries by resolving conflicts; advancing democracy, human rights, and economic opportunity; preventing diseases; and improving mental health care. 
Paige has served in numerous senior positions in the U.S. government, including Assistant Administrator overseeing USAID Regional Bureaus, USAID missions, and development programs in 25 countries, from Europe and Eurasia through North Africa and the Middle East. She draws upon 25 years of experience working in international development, both in the field and in Washington, DC. 
Paige's other notable positions include executive director of the European Cooperative for Rural Development (EUCORD) in Brussels and Amsterdam, senior vice president at IREX, associate director of Project Liberty at Harvard University's John F. Kennedy School of Government, and consultant to the Rockefeller Brothers Fund, the C.S. Mott Foundation, and the Open Society Institute in Prague. Paige has served on a number of boards including the Basic Education Coalition and Project on Middle East Democracy (POMED). She currently sits on the Global Advisory Board for World Learning, and serves in volunteer positions with War Child Holland, Free Press Unlimited, and Plan NL.
Ben Andoh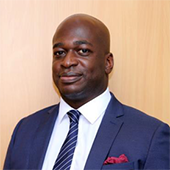 Ben Andoh is an international compliance, risk, and organizational ethics professional with over 20 years of experience in the banking industry. A British and Ghanaian national, Mr. Andoh currently resides in Lomé, Togo, where he serves as group head of culture, conduct, and ethics and also serves as the group head of internal control for Ecobank Transnational Incorporated, the parent company of the Ecobank Group present in 40 countries.
Mr. Andoh commenced his career with Citi, working both in the asset management business and global wealth management in the United Kingdom, with oversight over several European operations. Further assignments included projects in the United States, Hong Kong, and Singapore, all of which included extensive regulatory engagement across various countries and continents. Mr. Andoh relocated to South Africa to join Barclays/Absa in South Africa to build and strengthen the risk and compliance functions for a number of business units. In 2011, he rejoined Citi Africa as a risk director with coverage of 15 countries in Africa.
Mr. Andoh is the chair of Worldreader in Ghana, a global nonprofit championing digital reading in underserved communities to help readers build a better world. Passionate about youth empowerment and development in Africa, Mr. Andoh has been active in the Young African Leaders Initiative, particularly its flagship program, the Mandela Washington Fellowship.
Mr. Andoh holds an LLB law degree and a master's degree in financial and commercial regulation, both from the London School of Economics.
Paula J. Dobriansky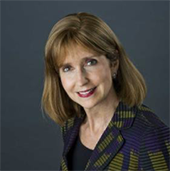 Ambassador Paula J. Dobriansky is a foreign policy expert and former diplomat specializing in national security affairs. She is a senior fellow in the Future of Diplomacy Project at Harvard University's JFK Belfer Center for Science and International Affairs and vice chair of the Atlantic Council's Scowcroft Center for Strategy and Security.
From 2010 to 2012, Ambassador Dobriansky was senior vice president and global head of government and regulatory affairs at Thomson Reuters. During this time, she was also appointed the Distinguished National Security Chair at the U.S. Naval Academy. From 2001 to 2009, Ambassador Dobriansky served as Undersecretary of State for Global Affairs. In February 2007, as the President's Envoy to Northern Ireland, she received the Secretary of State's highest honor, the Distinguished Service Medal, for her contribution to the historic devolution of power in Belfast. During her more than 25 years in national security affairs, Ambassador Dobriansky has held many Senate-confirmed and senior level positions in the U.S. Government, including Director of European and Soviet Affairs at the National Security Council and Deputy Assistant Secretary of State for Human Rights and Humanitarian Affairs. From 1997 to 2001, Ambassador Dobriansky served as senior vice president and director of the Washington Office of the Council on Foreign Relations and was the first George F. Kennan Senior Fellow for Russian and Eurasian Studies. During this time, she also served on the presidentially appointed U.S. Advisory Commission on Public Diplomacy.
A member of the Council on Foreign Relations and the American Academy of Diplomacy, Ambassador Dobriansky serves on the Defense Policy Board and the Secretary of State's Foreign Affairs Policy Board. She is a trustee of the Trilateral Commission, on the advisory board of Georgetown University's School of Foreign Service, and chair of the Bush Center's Women's Initiative Policy Advisory Council. She received a BSFS summa cum laude in international politics from Georgetown University School of Foreign Service and an MA and a PhD in Soviet political/military affairs from Harvard University.
Gary Knell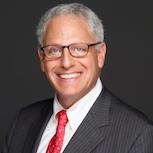 Gary E. Knell is Chairman of National Geographic Partners, the global joint venture owned by The Walt Disney Company and the National Geographic Society, which includes National Geographic television, print and digital assets and related activities in travel and consumer products.
From 2014 through February 2018, Knell served as President and CEO of the National Geographic Society where he oversaw the Society's vast nonprofit activities in science, exploration, education and media innovation.
Prior to National Geographic, he served as President and CEO of National Public Radio. He spent 22 years at Sesame Workshop, where he served as President and CEO for 12 years. Knell was Managing Director of Manager Media International. He also served as Senior Vice President at WNET/Channel 13 in New York, was counsel to the U.S. Senate Judiciary and Governmental Affairs Committees in Washington, D.C., and worked in the California State Legislature and Governor's Office.
Knell is a member of the boards of the Smithsonian National Museum of Natural History, the Economic Club of Washington and the U.S. Global Leadership Coalition, as well as Heidrick and Struggles, the executive search firm.
Matthew M. Nolan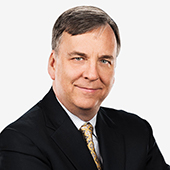 Matt Nolan is a partner at Arent Fox and has 30 years of experience advising clients on all aspects of international trade and business issues. A former leader of the firm's internationally recognized International Trade practice, Matt is recognized as a leading trade advisor in Martindale Hubbell, Chambers USA, Legal 500, Who's Who Legal, and Best Lawyers.
 
Matt is known for his broad experience in trade issues, complex case management skills, and his deep understanding of clients and industries including steel, energy, agriculture, finance, and life sciences. He has represented the government of Mexico on bilateral trade issues, assisted nonprofits in obtaining licenses to operate humanitarian missions in sanctioned countries, represented major energy companies in customs audits, and advised multiple clients and countries on steel trade dispute issues. More recently he has had extensive involvement in the steel 232 investigations and 301 investigation on China.
 
Matt served on the board of the Canadian American Business Council from 2006 to 2012. He served as a member of the Board of Advisors at the Elliott School of International Affairs, George Washington University from 2001 to 2015.
Annette Richardson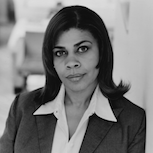 Currently a partner at Ambershore Group LLC, Annette is a versatile senior strategic advisor with a unique blend of corporate strategy and public affairs expertise, including extensive experience at the United Nations.
Annette served as a Senior Advisor to the UN Office for Partnerships under the leadership of UN Secretary-General Ban Ki-moon and was instrumental in convening some of the most significant high-level dialogues related to public-private partnerships at the UN. Annette designed, curated, and implemented global multi-stakeholder policy, advocacy and outreach programs and campaigns in support of the UN Secretary-General's global development priorities to achieve the Millennium Development Goals (MDGs) and the Sustainable Development Goals (SDGs). She is a former Special Advisor to the Executive Office of the UN Secretary-General for Sustainable Energy and remains a Special Advisor to the Under Secretary-General and Executive Director of UN Women. She was selected as one of 200 "Most Powerful Minds" by Forbes Woman in 2013 and 2014 and awarded the 2010 NAPW Professional Woman of the Year Award. Annette is a Fellow of the Tribeca Film Festival Disruptor Foundation and an Honorary Ambassador of the University for Peace.
Witney Schneidman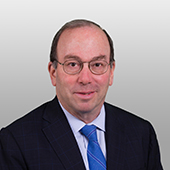 Witney Schneidman has nearly 40 years of experience working across sub-Saharan Africa. Drawing on his experience in the U.S. Department of State, the World Bank, think tanks and his own consulting practice, Dr. Schneidman, a non-lawyer, has advised energy, technology, consumer and health companies among others, on projects in more than 30 African countries. He has also served as Deputy Assistant Secretary of State for African Affairs, and on the Africa advisory committees in the Office of the U.S. Trade Representative and at the U.S. Export-Import Bank.
Dr. Schneidman provides strategic advice on the varied political, economic, social, and regulatory issues that are critical to companies' success in Africa. This includes issues related to corporate social responsibility, compliance, market entry, and risk mitigation. He played a leading role in the passage and recent reauthorization of the African Growth and Opportunity Act, and was a delegate to the Global Entrepreneurship Summit co-hosted by President Obama during his visit to Kenya.
Dr. Schneidman chairs Covington's Africa Practice Group and is a senior member of the firm's Public Policy Practice Group, the International Strategy Group, and the International Trade and Finance Group. Dr. Schneidman has written extensively on African economic and political issues and aired his views on CBS News, CNN, National Public Radio, the BBC, and the South Africa Broadcasting Corporation. He is also a Non-Resident Fellow at the Africa Growth Initiative at the Brookings Institution.
Toni Verstandig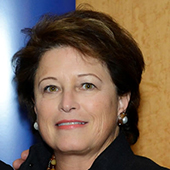 Toni Verstandig serves as Executive Vice President at the S. Daniel Abraham Center for Middle East Peace, whose primary objective focuses on ending the Arab-Israeli Conflict. Previously, Ms. Verstandig served as Chair, Aspen Institute's Middle East programs where she provided leadership, strategic vision and management of all aspects of the Middle East programs, including a robust public-private partnership covering the Middle East and North Africa, known as the Partners for New Beginning.
Previously, Ms. Verstandig served as Deputy Assistant Secretary of Near Eastern Affairs at the U.S. Department of State and served as a member of the U.S. negotiation team tasked to reach a comprehensive agreement to end the Arab-Israeli conflict.
Ms. Verstandig has provided leadership and experience in healthcare governance as Chair of the Children's National Hospital Foundation Board, as well as the Board of Trustees of the Children's National Medical center. She also serves on the Board of Trustees of the Center for Global Development, the University of Denver's Korbel Graduate School for International Affairs, and the U.S. Institute of Peace International Advisory Council. She is a longstanding member of the Council on Foreign Relations.
Ms. Verstandig is a graduate of Boston University and holds an Honorary Doctor of Laws from Seton Hill University. Ms. Verstandig is married to Hon. Lee L. Verstandig. They have a son, Grant, who is the Founder and CEO of Rally Health.
Christie Vilsack

Christie Vilsack served the U.S. Agency for International Development as the Senior Advisor for International Education from 2013 to 2016. In that position, Christie supported USAID's Education Strategy goals to improve children's reading skills, strengthen youth workforce skills, and provide equitable access to education in crisis and conflict settings especially for girls.
Christie has committed her life to education and public service. For 25 years, she taught secondary and college English and journalism. Her experience inside the classroom led to a focus on education and advocating for public libraries as Iowa's First Lady, as a candidate for Congress in Iowa, and now as an education adviser for colleges and universities.
Born and raised in Mount Pleasant, Iowa, Christie is a graduate and charter class member of Kirkland College in Clinton, New York. She earned a master's degree in journalism from The University of Iowa. She and husband Tom Vilsack, former Secretary of Agriculture and now CEO and President of the Dairy Export Council, live in rural Iowa. They have two married sons and four grandchildren. They have enjoyed a lifetime of public service together and continue to support efforts to improve domestic and international education.
Kristin Carlucci Weed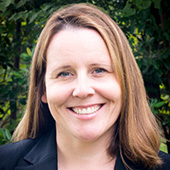 Kristin Carlucci Weed is the Vice President of the Marcia and Frank Carlucci Charitable Foundation. The Carlucci Foundation believes in the transformative power of education and seeks to support young people who are committed through their personal development to improve the broader security and stability of our global community. To that end, Kristin established the Carlucci Fellows Program through the Sanford School of Public Policy at Duke University.
Prior to her work with the Carlucci Foundation, Kristin was with the RAND Corporation as a senior national security analyst, headquartered in both their United States and European offices. She has co-authored a number of publications on European regional security issues. She is also a proud military spouse.
Kristin received her Bachelor of Arts from Duke University and her Master of Arts from Johns Hopkins School of Advanced International Studies.