Media programs counter disinformation about the coronavirus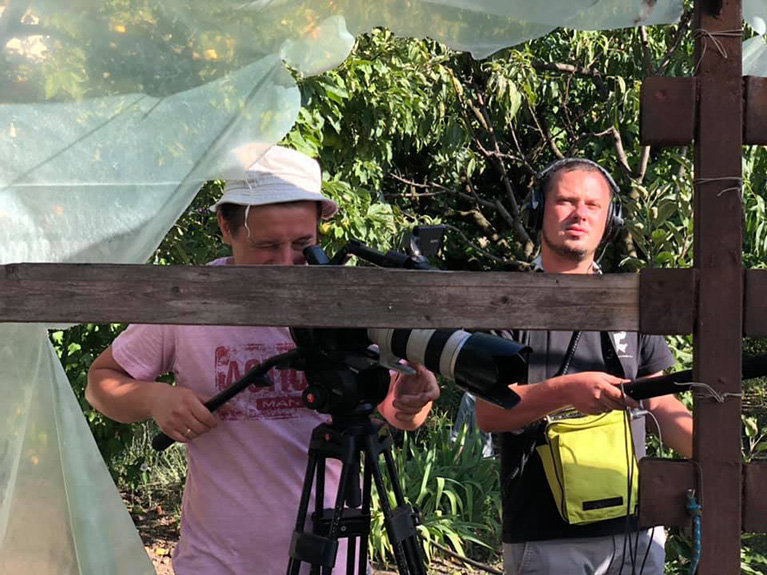 People around the world are encountering misinformation and disinformation about COVID-19, commonly known as the coronavirus. IREX's media development projects are working with journalists, media organizations, and other institutions to prevent the spread of false information.
False information about the coronavirus ranges from myths that people of certain races are more susceptible to the disease to deadly suggestions to use household bleach to treat symptoms. Not only can this misinformation cause xenophobia, it can prevent people from seeking treatment or cause people to unintentionally hurt themselves.
What are IREX's media programs and partners doing to counter disinformation and misinformation about the coronavirus? 
The Media Empowerment for a Democratic Sri Lanka program is

launching media salons that will educate the public about coronavirus misinformation. 

The program also published tips for journalists who are covering COVID-19 (PDF, 602 KB).
The Creating Content Connections in Moldova program approached the creators of the popular Moldovan TV sitcom Italia Patria Nostra, which the program helped develop last year through its content development fund, to add an episode on misinformation about the virus. Already known for poignant, humorous commentary on life, habits, and stereotypes in Moldova, the Italia Patria Nostra episode would generate discussions about how people are susceptible to misinformation and can carelessly spread it.
The Georgian Media Partnership Program and Ukraine Media Partnership Program are compiling information about how media outlets are adapting their work to COVID-19. The programs are facilitating information sharing between online, broadcast, and print outlets in Georgia, Ukraine, and the United States to help media outlets learn from each other's experiences.
The Georgian Charter of Journalistic Ethics—a partner of the Media for Transparent and Accountable Governance program—released a statement with recommendations for how journalists should cover the topic. The purpose of the statement is to help journalists inform the public without causing undue alarm or amplifying xenophobic sentiments. The Charter's suggestions include, using multiple sources to confirm information, avoiding the words killer and deadly to describe the virus, and maintaining patients' anonymity, which includes protecting personal details like their ethnicity.
In Serbia, Danas Newspaper, a partner of the Strengthening Media Systems program, published

an article

reporting on all the misinformation being spread by other media outlets and individuals on social media. The article cites many sensationalized headlines and notes that Serbian law prohibits citizens from reporting false information or allegations that either cause panic or severely impair public order.
Media systems are essential to public safety during a time of crisis. If you have questions about IREX's work on this issue, please write to contact.im@irex.org.
For all other inquiries about the virus, please consult the World Health Organization's information about the coronavirus.