Reducing Corruption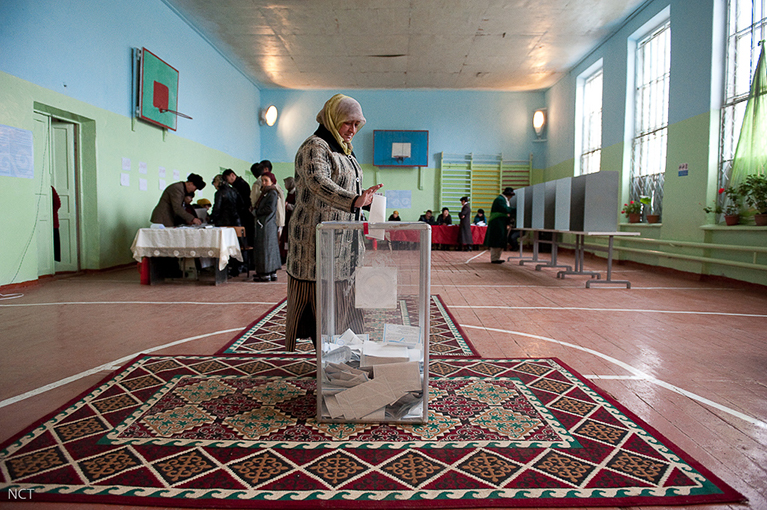 Governmental corruption destroys public trust, dilutes the quality of services that citizens receive, exacerbates inequalities, and creates conditions for economic downturns, conflict, and authoritarianism. To reduce corruption, IREX helps communities build the skills necessary to hold their leaders accountable and cultivate a new generation of ethical leaders.
Our strengths include:
Returning stolen assets to directly benefit those affected by their theft
To "right the wrongs" of corruption, we pioneered a new approach: we recovered $115 million of stolen assets and returned them to communities and civil society. To date, this is surprisingly the only successful case of asset recovery and return.
Through the BOTA Foundation, we helped to return these assets to the people of Kazakhstan to deliver much needed social assistance to poor and vulnerable populations in the country. This achieved the twin goals of providing development assistance and promoting justice for those affected by corruption.
Encouraging evidence-informed decision-making to promote accountability
We teach citizens to use open data that is relevant, hyperlocal, and actionable. This helps to prevent governments from acting with impunity and ensures that governments work for citizens' needs.
Recent examples:
Training journalists to produce unbiased reporting
We strengthen media outlets and journalists so they can provide balanced, informed, and ethical reporting on key policy and public-interest issues, including about progress toward key government reforms. 
Recent examples:
Creating networks of responsive, thoughtful leaders  
Drawing on our approach to cultivating leaders, we strive to address the global leadership deficit by equipping leaders with the tools necessary to earn trust and catalyze positive change. 
Sample programs:
Supporting local governments to strengthen their effectiveness, accountability, and responsiveness
We support local governments to strengthen their legitimacy, improve the conditions for community development, and promote stability. We partner with institutions and civil society to promote constructive civic engagement.
Sample program: Policy for Ukraine Local Self-Governance Program