Data Skills for Leaders
Building practical skills for data-informed decision making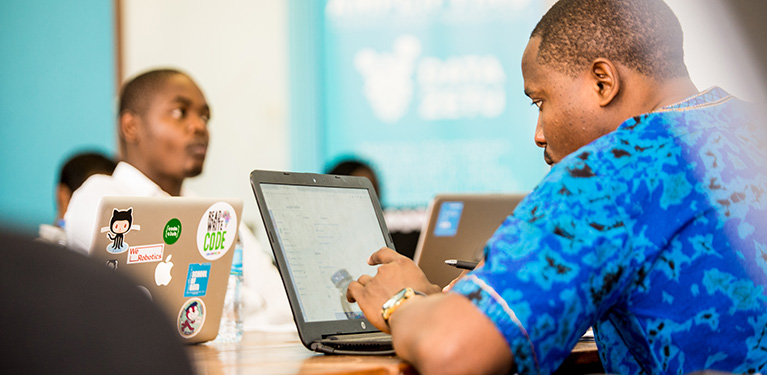 Imagine you're a manager reviewing a summary of a recent survey conducted by one of your teams.
What if the data suggests that you take a politically inconvenient action?
How do you balance what the data says with other priorities, like your values?
What questions should you ask of the survey team to ensure the data is inclusive?
How do you detect bias in the way data and charts are presented to you?
A new training program to help leaders translate data into informed and ethical decisions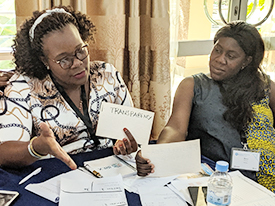 To effectively serve their communities, tomorrow's public and civic leaders must be equipped to make sense of a dizzying and growing onslaught of data and statistics. This will require more than just collecting, cleaning, or visualizing data. Instead, decision makers must be confident:
Communicating data-informed decisions effectively and empathetically.
Balancing insights with other priorities, political economies, and pressures.
Drawing meaningful conclusions from data by interpreting it accurately.
We facilitate in-person workshops and virtual activities (with tools like WhatsApp) in order to leave a legacy of learning and reflection that outlasts any single activity.
The curriculum is tested and proven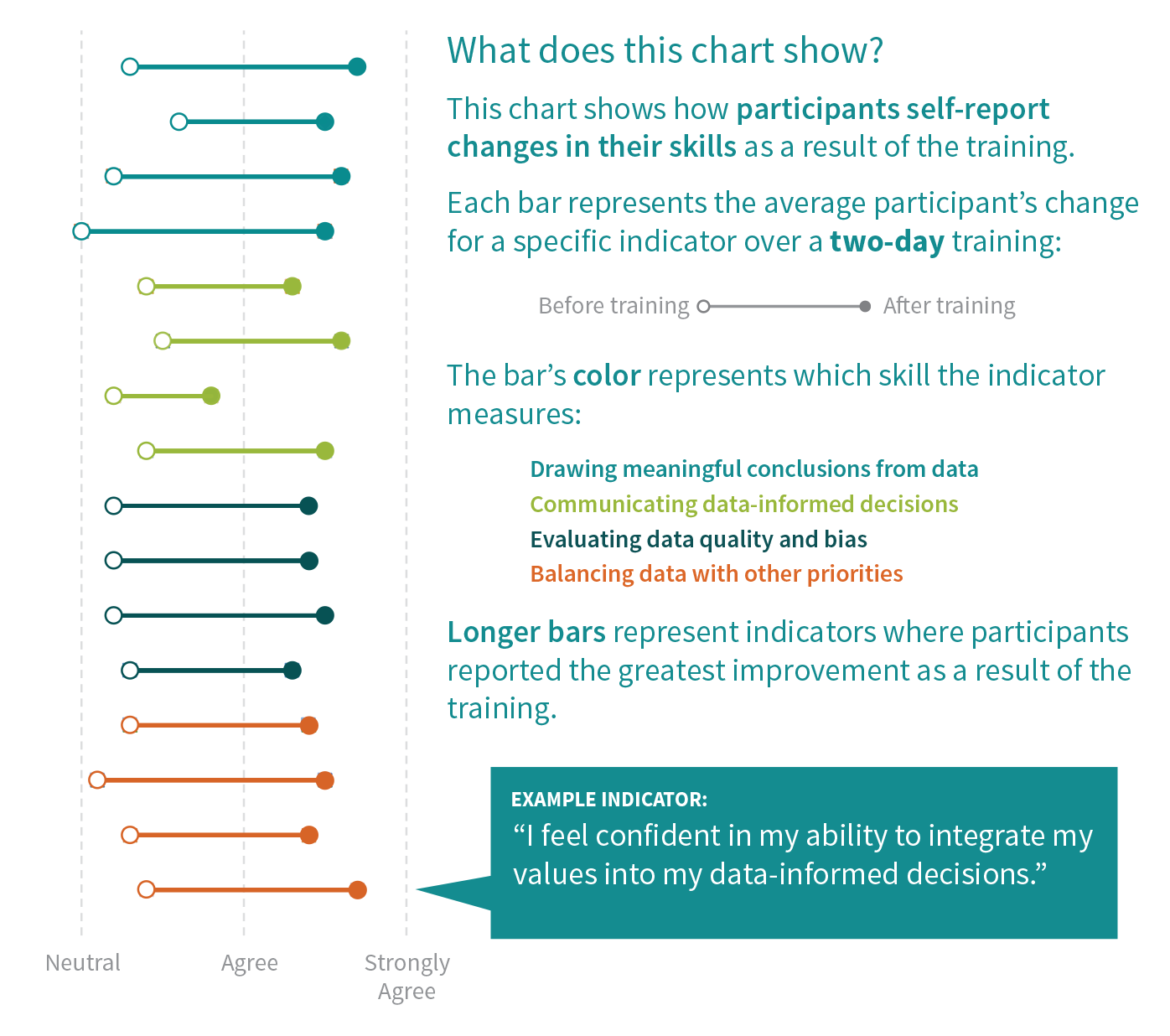 Training sessions with young leaders and government officials offer evidence about the impact of our approach after only a two-day training: 
36% of participants scored higher on a quiz about key data interpretation concepts.
69% of participants reported an increase in their skills for data-informed decision making.
89% of participants "strongly agree" that they would recommend the training to others.
Where did this data come from? 
Three evaluation tools help us understand the impact of the Data Skills for Leaders training: 
Participants take a quiz of key concepts, before and after the training.
Participants take an in-class or take-home exam that is graded by facilitators.
Participants rate their skills before and after the training.
Participants complete a feedback form about their training experience.
How well do you interpret charts and tables?
Take our quiz to find out:
Learn more about the quiz (PDF, 365 KB).
Contact information
To request more information, contact cali@irex.org.