The growing importance of digital literacy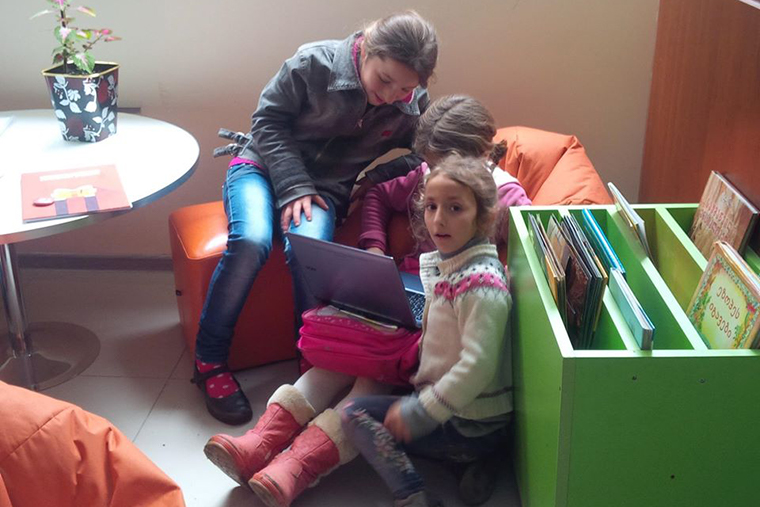 Literacy is not just about reading. Literacy is about having the skills and tools necessary to exchange ideas, assess information, and to make informed actions, all in order to participate and thrive in society. Reading is a huge part of this, but it is just one piece. Forty years ago, if you could read, you were most likely literate. Today, being able to read is critically important, but it is just a start. If you are unable to leverage information and communication technology to find, interpret, and act on information, you are no longer literate. Just like money, literacy is subject to inflation.
Literacy is dynamic. And literacy is changing at an accelerated pace. How do we ensure that people are prepared to respond to the new face of literacy? Early grade reading is still a fundamental piece and should continue to be a priority at the highest levels. But schools alone cannot equip children for an increasingly diverse and diffuse information society. Parents must engage their children outside the formal school setting. Libraries around the world recognize this gap and are offering parents and children space and resources to enrich the learning process.
How do we adapt to the evolving complexity of literacy?
As literacy grows increasingly complex and as requisite skills change, it is important for educators and practitioners to be agile and open to change. Here are three ideas on how we can ensure people are afforded every opportunity to participate in the information society:
Prioritize community and parental engagement in early grade reading efforts
Children must be immersed in a stimulating, print-rich environment, at home, at school, and at the library. By promoting reading at an early age, children are set on a path toward greater economic and developmental opportunities. But while school-based instruction is indispensable, formal education alone is not enough. Communities and families need to be active participants in the process.
But how do you engage parents that might not have the time, interest, or agency to engage their children through reading? Through Beyond Access, IREX is strengthening library systems globally to become community hubs that provide child-friendly space and skills training in technology, all led by librarians that are committed to engaging communities and parents in the early grade reading effort. In Bangladesh, libraries are offering more inclusive, child-friendly spaces and organizing literacy activities that engage parents in the process. Librarians are also blending digital skills training with early grade reading activities, offering locally-relevant, age-appropriate literacy mobile apps to enrich the learning process.
Accept that digital literacy is valuable
There is certainly value in teaching digital skills as a means to strengthening early grade reading outcomes. But digital literacy is more than an auxiliary treatment to current early grade reading methodologies. Digital literacy is a process, not a tool. Mark Surman, Executive Director of the Mozilla Foundation argues that teaching digital literacy is as important as learning to read or write. If the goal is for people to have the knowledge and skills necessary to participate in society, school curriculum and non-formal learning interventions should prioritize digital skills development.
Incorporate dynamic, community-based approaches to building digital literacy
Traditional teaching methods do not always mesh well with digital literacy concepts. This is probably because digital literacy concepts evolve at a rate that outpaces curriculum development. Furthermore, digital skills development responds well to less structured learning environments. Libraries already hold a stake in this domain, providing space for children to learn and explore. Libraries around the world are introducing appropriate technology to the community and librarians are serving as information brokers, connecting visitors with information and providing space to experiment, learn, and adapt.
An initiative of IREX and partner organizations, Beyond Access is a movement of people and organizations committed to the idea that modern public libraries help drive economic and social development.