How community libraries are supporting migrants in Myanmar and Nepal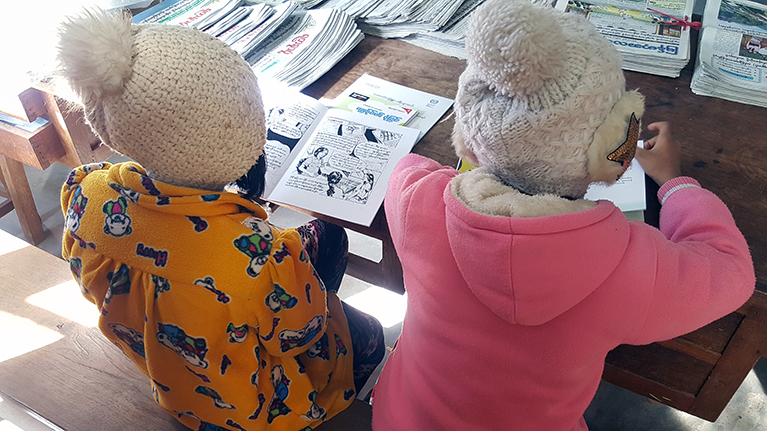 With nearly 10% of their populations employed abroad, migrant workers from Myanmar and Nepal experience high rates of exploitation and abuse throughout the employment process. As part of the Navigator program funded by the Walmart Foundation, IREX is working with libraries and community services in both countries to better equip migrants and their families with the information they need to avoid and mitigate migration risks.
Along with partners READ Global in Nepal and MBAPF in Myanmar, Navigator establishes networks of local support for migrants. The program trains law enforcement officials, connects migrant and trafficking victim service-providers, and strengthens public information access through libraries.
Since September 2018, more than 170 librarians, community representatives, and law enforcement officers from 11 communities in Myanmar and Nepal have taken part in the program's training. As a result, Navigator communities are already seeing changes in how migrant workers and their families are approaching their journeys.
Migrants have better information when they negotiate work
In both Nepal and Myanmar, librarians trained by the program are using their new knowledge to reach out to migrants, potential migrants, and their families in their communities. Librarians conduct outreach sessions on migration risks and mitigation strategies, and help migrants and their families use new technology to get accurate information about the process.
Through these sessions, community members have learned critical information and skills that empower them to protect themselves from potential risks.
In Nepal, a participant reported that her son was working in Qatar but did not know that his local labor permit needed to be renewed after working there for two years. But after participating in an outreach session, she notified him and helped him maintain legal status in the country.
A member of the Agyauli community in Nepal about to embark for a second overseas job realized that his agent had overcharged him for recruitment services on a previous job and, now aware of the legal limits on fees, confirmed he felt better prepared to fairly arrange his next overseas employment.  
In Panauti, Nepal, the son of two participants became very ill while working in Malaysia because of unsafe working conditions, and his company refused to arrange for his return home. After attending the sessions, his parents learned how to contact the Foreign Employment Promotion Board through the local government and arranged for his safe return.
At one training in Myanmar, garment factory workers learned about mobile applications which provide information and worker reviews of different factories in Thailand and help migrants learn about their rights and where to get help locally. Now as they prepare to go abroad, these at-risk workers are better equipped with information and contact details, should they experience an emergency.
Increasing cooperation in the community to support migrants and trafficking victims
With libraries as a community node, government agencies and local organizations are also working together to support migrants and victims of trafficking with links to vital services.
In Myanmar, librarians from two communities put their new knowledge to work when they connected to help find a 16-year-old young woman who had gone missing from home. One librarian found her at a local tea shop that is known as a target for recruiters and traffickers, took her back to the library, and helped contact her parents. She returned home safely.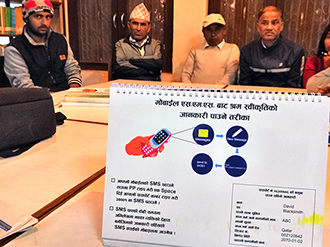 Librarians in Bago, Myanmar, helped two young women who had been fraudulently overcharged during the recruiting process for a job in a factory in Bangkok, leaving their families in debt. The librarians connected the families with a representative of the Confederation of Trade Unions of Myanmar who helped them negotiate for compensation.
In cooperation with a library in Magway, Myanmar, a local organization, the Guardian Network, arranged safe migration training for youth participants of local language classes, who typically seek jobs abroad after completing language training. 
In Nepal, local government officials from 12 wards participated in a library training and then decided to integrate safe migration training into their annual plan.
With the help of the Navigator program, migrant workers from Myanmar and Nepal are becoming better equipped to negotiate work abroad, protect themselves before and while abroad, and find the local support they need while working.