MEND uses social media to bring important issues to light in Sri Lanka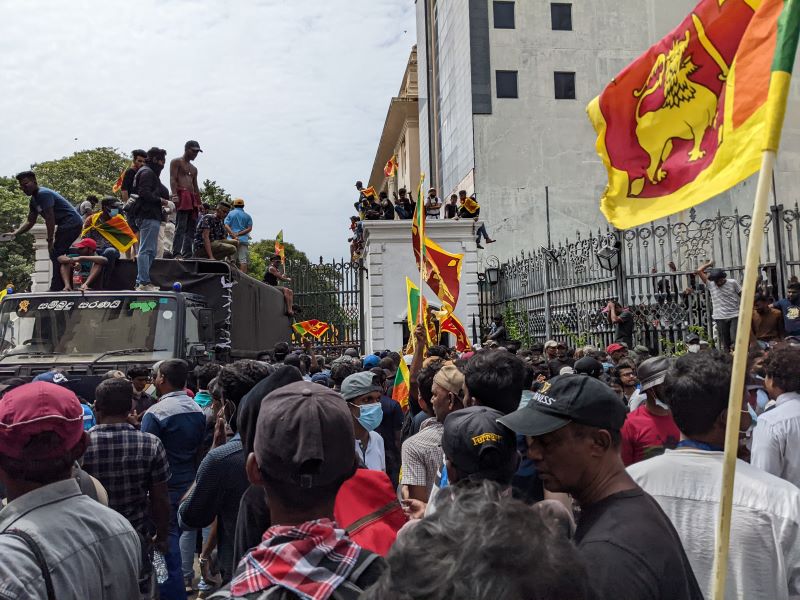 By any measure, 2022 was a turbulent year for Sri Lanka, with the government not serving its citizens, taxes rising, and the economy crashing.  Sri Lankans were confused, scared, and unsure of the truth or even where to seek it. Acting on its mandate to help media "serve as a forum for important national dialogue," Media Empowerment for a Democratic Sri Lanka (MEND) launched a social media campaign designed to educate and engage the population. The campaign has reached millions of people to date, igniting an island-wide debate on topics that had previously been ignored, avoided, or misunderstood.  
MEND is a USAID-funded media development program that has been operating in Sri Lanka since 2017. The overall mission "to improve citizens' demand for, and access to, balanced, reliable and objective news in Sri Lanka." In times of crisis, reliable news is more needed than ever, but citizens' ability to identify and process it may be hampered by the fear and anger that accompany such disaster. MEND's social media posts were designed to help bridge the gap. 
MEND engaged specialists in law, economics, media literacy, and social issues to help develop accurate  social media posts to educate and engage the population. The campaign targeted the young, tech-savvy population that that overwhelmingly flocks to social media for news and information as well as social connection. The posts were published on MEND's Facebook page in three languages: English, Sinhala, and Tamil. While the English-language publications did reasonably well, it was the local language posts that gained the most traction and generated the most impact.  
The material fell into three primary categories: MEND Explains, the Media Gender Charter Bulletin, and the Learn to Discern series on media literacy. 
MEND Explains: Educating the population on the impact of the economic and political crisis 
MEND has become adept in pivoting towards crisis in the tumultuous years of its existence. "MEND Explains" is an initiative that was developed to fulfil a need: providing credible information to a beleaguered public. 
In April 2022, Sri Lanka defaulted on its foreign debt, triggering a political and economic crisis that climaxed in the resignation of both the Prime Minister and the President amidst massive protests.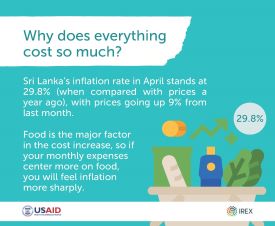 The population reckoned with runaway inflation, severe shortages of food and fuel, and a perplexing wave of dubious information on Sri Lanka's relationship with the international community, particularly the International Monetary Fund, which was expected to step in to help. 
Working with local experts, MEND began producing a series of explainers, dealing with topics ranging from "Why does everything cost so much?" to "When are things going to get better?" Along the way we addressed the new tax structure, what happens when the President steps down, and how to cover protests without landing in jail.  
The objective was to produce short, engaging posts that would communicate the central idea in an easily digestible form, suitable for viewing on mobile phones.  
In the six months since the campaign began, the posts have reached nearly three million Sri Lankans. Individual topics such as "What's happening with Sri Lanka's IMF program?" generated lively debate: the Tamil version alone was shared 1,000 times. A series on the new income tax structure was also widely shared, as were posts on how the government would continue after the President was forced out. The level of engagement, particularly in local languages, clearly demonstrates the need for this type of content in Sri Lanka, where many sensitive topics are restricted to the English-language media. 
The Media Gender Charter Bulletin: Broadening the conversation around gender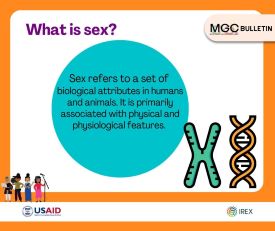 MEND's Gender Equality in the Media (GEM) program seeks to empower women working in journalism as well as promote fair and equal portrayal of women and women's issues in the media. One component of this effort is outreach to the wider community, through the MGC Bulletin, a weekly series of posts based on the goals of the Media Gender Charter. Recent topics have included "Sexual harassment in the workplace", "Reporting on GBV," and "Understanding gender." 
These are issues that are not generally discussed in the Sri Lankan media, or, anywhere else. To date, the posts have reached over five million Sri Lankans, generating hundreds of comments and thousands of shares. Reactions have been overwhelmingly positive, with many Sri Lankans expressing gratitude that these posts were appearing in local languages, rather than just in English. 
Learn to Discern (L2D): Building resilience to manipulative information 
The crises that destroyed Sri Lanka's economy and sparked political upheaval also triggered waves of misinformation. A fearful population looked for explanations and, too often, someone to blame. Hate speech and disinformation targeted at specific groups began to rise steadily, increasing tensions within a society already poised to explode. 
 IREX's Learn to Discern approach builds resilience to manipulative information by empowering those who engage with media and information to navigate it in a safe, critical, responsible and healthy way.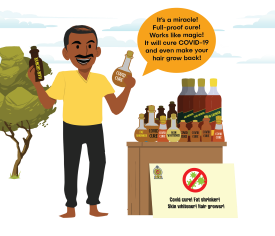 The MEND team developed a social media campaign centered around media literacy themes, using short videos as well as posters focused on topics including types of disinformation and healthy media consumption.  At the height of the pandemic, when "cures" for COVID were being hawked on every corner, MEND produced a video that alerted people to the dangers of such charlatanism. 
To date, the media literacy campaign has reach nearly seven million citizens, with over 700,000 engagements (likes, views, shares). MEND is bringing much-needed media literacy skills to a wide swath of the Sri Lankan population.  In an environment where disinformation and manipulative content proliferate, the L2D approach has been shown to help raise people's resistance to this type of information.