Five years of journalism safety trainings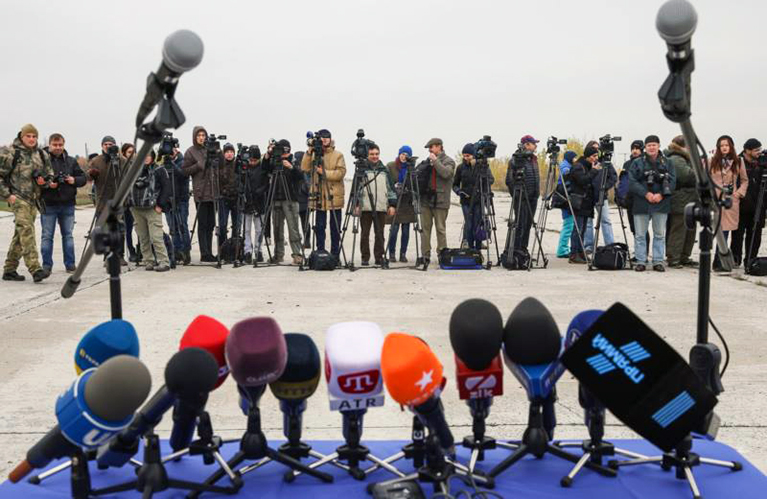 Since 2013, IREX's Securing Access to Freedom of Expression (SAFE) Initiative has prepared media practitioners and human rights defenders to work in an increasingly hostile and restrictive operating environment.  As we reflect on these past five years of support and analyze our outcomes, the benefit of holistic security training for journalists has never been more apparent. 
Media practitioners continue to face closing spaces, harassment, and targeted gender persecution in their daily work. According to the Committee to Protect Journalists, 2018 saw an uptick in journalists killed on the job and a sustained increase in the jailing of journalists.  Women in the industry remain particularly vulnerable to online and physical harassment. In a recent survey from the International Women's Media Foundation, 63% of women reported psychological effects as a result of online harassment and 38% admitted to self-censorship. 
According to SAFE's data (PDF) from at-risk media professionals in 11 countries, 76% of training participants reported that their work caused them security concerns, with 58% subsequently reporting having experienced negative consequences due to their work. 
Safety trainings that make a difference

 
Recognizing the importance of and the risks that accompany this work, over the past five years, IREX trained more than 1,700 journalists and others working for freedom of expression on identifying, managing, and mitigating the risks they face in their work. Our approach is to treat safety holistically, including digital, physical, and psychosocial aspects. The feedback and survey data from the past five years show that this approach has helped participants better plan around and mitigate risks (96% of participants agreed that this was the case).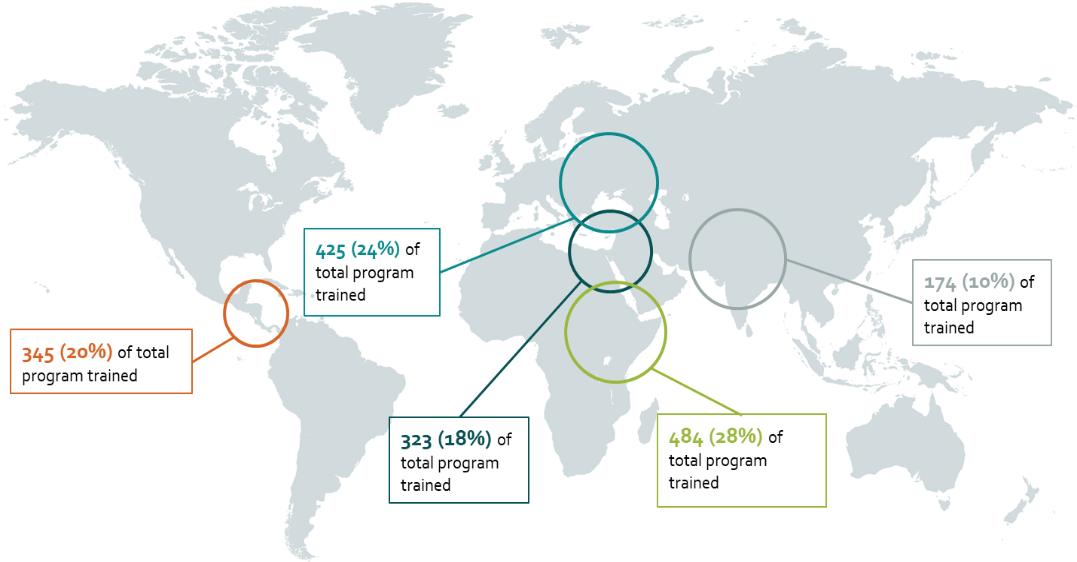 Risk awareness

 
A key to being able to address risks is to be aware of their existence. Risk awareness has been an essential part of the SAFE training from the start, and the approach proved efficient. After participating in SAFE trainings, journalists were more likely to be aware of the risks and threats they faced related to the digital, physical, and psychosocial spheres. 
80% were more likely to think about how to deal with stress in a healthy manner.

80% were more likely to be cautious about opening e-mails or links.

79% were more likely to create a risk management plan before covering a story in an unsafe environment. 
Interestingly, there was little difference in outcomes between men and women, indicating that the training catered to the needs of both.     
Skills to address risks and threats

 
The SAFE initiative then combines risk awareness with the knowledge and tools needed to mitigate risks. This integrated approach ensures participants know when and how to apply what they learn. Indeed, three months or more after the training, 99% of SAFE training participants were able to cite an instance of applying the knowledge they gained in real-life situations. Outcomes also showed that participants were most likely to use skills from the training in the following areas:
Secure communications

Planning and situational awareness

Profile management

Self-care
The tools and approaches that the SAFE training provides participants are varied, ranging from password management software and first aid kits to environmental analysis tools and breathing exercises. Gradually, SAFE also moved toward training participants on holistic risk management rather than focusing on individual tools. The shift in emphasis proved useful to many participants. 
"During the elections, I planned carefully all day: I dressed properly, had basic first aid kits, and food," said a participant from Eurasia. "During [the] escalation we [were] in touch and checked-in [with] each other. We didn't have anything like this before at the [outlet] and it was a fantastic feeling to know that somebody supports you.... After election day, I took a day off and spent time with my family and friend to relax and cope with the stress I faced during elections."
The importance of networks

 
Solidarity networks were also important for the safety of media professionals. When talking about the time after the training, the participants often used words such as "family," "colleagues," and "friends." Their support network was often a chance for them to wind down and take care of their emotional health. and the training often motivated them to spend more time with people they cared about. 
In addition, having support from colleagues and friends proved critical in some cases: "I was covering a sensitive story, and when things got hot... I started receiving threats through phone calls and text messages," said a participant from East Africa. "This is where I decided to call in my fellow journalists from different media houses to assist with highlighting the issue. Once the story got aired in several media outlets, it was now hard for the perpetrators to attach it to me. I shared the risk, and it worked." 
SAFE staff observed that through the participants' networks, the project had an impact far beyond the immediate beneficiaries. In formal and informal ways, participants shared the new knowledge with fellow colleagues, family, and friends. Program participants also shared secure communication tools and recommendations with sources. 
To harness the potential multiplying effects of the SAFE trainings, IREX is now preparing to start training trainers through a limited pilot program. The aim is to reach a wider audience, including in closing spaces where SAFE is not currently able to implement trainings directly.