Creating opportunities for social inclusion in Pakistan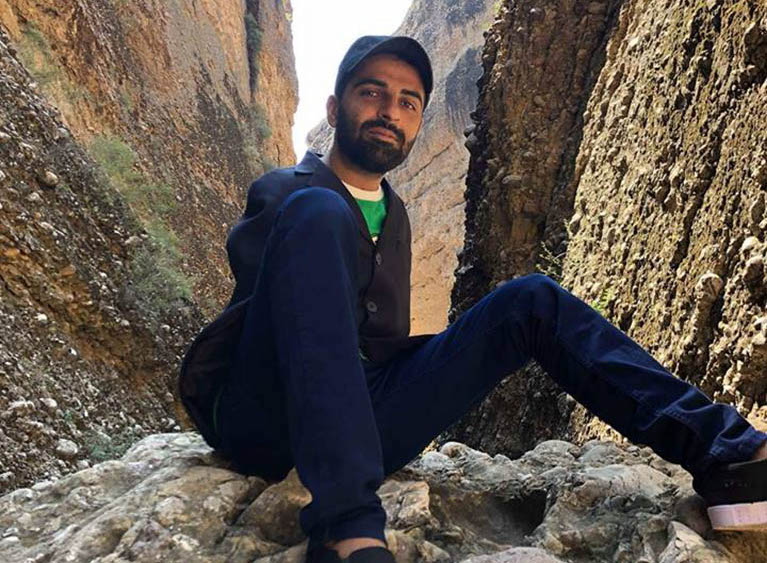 Global UGRAD-Pakistan alumnus Abdul is an advocate for social inclusion in Pakistan. Starting as a role model for people with disabilities while studying at Snow College in Ephraim, Utah, Abdul is using the communication and project management skills he learned in the program to speak up for girl's education.
Fall 2018 Global UGRAD-Pakistan alumnus Abdul lost his arms during a childhood accident and had to learn to complete daily tasks using only his feet. Searching for a way to connect with others, and work out feelings of anger following the accident, he turned to soccer. He saw that, despite his physical challenges, his dedication and skill served as an inspiration to others.
Becoming a leader and role model for people with disabilities
During his program in the U.S., Abdul volunteered as an assistant coach for the Ephraim City Recreation Youth Soccer Team. Not only did he want to share his love of soccer with youth in his new community, but he wanted to show others that a person with disabilities can still actively and openly participate in society: "I wanted the kids that I coach and my host community to see that, although someone may be differently abled, they can still pursue their goals."
He succeeded.
"[Abdul] is an inspiration to the young athletes," a team member's parent said. "The team has learned that just because you've lost your arms it doesn't mean you can't be a great soccer player with your feet."  The team's assistant coach agreed. "He's an inspiration to all of the local teams. Soccer is a global game, and it helps to have a global coach from Pakistan here."
Mentoring American youth on the soccer field increased Abdul's confidence, strengthened his communication skills, and developed other essential leadership traits. "In the program, I also learned how to work within a community to decrease discrimination and learned useful tools such as project management and time management," said Abdul. He was able to put these newly found skills to practice immediately in his U.S. host community with his soccer team and also once he returned home.
Advocating for social inclusion at home
Abdul returned home to Pakistan determined to leverage his U.S. experience to become an advocate for positive change, not only for people with disabilities, but for others that are experiencing challenges participating fully in society.
He identified another pressing social inclusion issue that was occurring all around him—he noticed that a very low percentage of women in his local community went on to pursue postsecondary degrees, like he was. "I wanted to work for women's education because there is still the thought that education is only necessary for boys," Abdul explained.
Abdul used his collaborative problem-solving and negotiation skills to work with community members to educate them on the importance of girls' education. Speaking first to his family, then to his wider community, Abdul successfully convinced those around him of the importance of girls' inclusion in higher education. "I achieved a smaller goal of convincing several families in my community that education is equally important for boys and girls. Now we are organizing a conference for students from Jamshoro, Badin, and Hyderabad to discuss this issue."
Encouraged by the positive response he received from his local community members, Abdul is scaling his social advocacy efforts to three more communities and to university students themselves. Together with fellow classmates, he is organizing a social dialogue conference to be held this summer in Hyderabad.
Abdul and his collaborators expect more than 100 students from Jamshoro, Badin, and Hyderabad to attend to discuss issues of importance to their communities, such as women's empowerment and gender equality—both writ large and in higher education.
He hopes to build a model of social dialogue in higher education that can be shared across the South Asia region. "We will be highlighting how these issues are affecting South Asia," said Abdul.
"We hope that by working on these issues in our own communities, we can be a model for the region as a whole."
The Global Undergraduate Exchange Program in Pakistan is sponsored by the U.S. Department of State with funding provided by the U.S. Government and administered by IREX.