Effective Training: Essential Principles, Approaches, and Process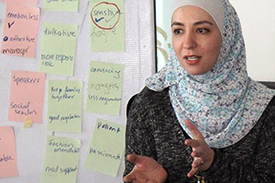 What makes training effective? We've found that certain principles, approaches, and processes are essential.
Training can have diverse goals, objectives, and audiences. Therefore, it's important to consider a participant's context, needs, and abilities throughout the design and delivery process to ensure successful transfer of knowledge, skills, and attitudes.
This guide offers a framework for making training more inclusive and impactful. It complements our guide to strengthening organizations.