Checklist for Overcoming Digital Barriers to Inclusion in Online Learning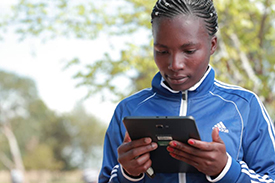 During the pandemic, online learning replaced in-person learning in many development programs. This created new learning opportunities but also posed challenges for inclusion. How can programs that use online learning be more inclusive? 
We've created this checklist to help teams reflect on digital barriers to inclusion in online learning and embrace more inclusive practices. We've found that this checklist is a helpful starting point for more intentional planning. 
The checklist divides considerations into three phases: planning, engagement (such as training), and reflection. We recommend dedicating time to planning each phase to ensure your program can increase digital inclusion for participants. The checklist complements our Online Collaboration Guide for Facilitators.
Photo by Riaz Jahanpour for USAID/Digital Development Communications, CC BY 2.0.