Online Collaboration Guide for Facilitators: A Resource for Using Digital Technology for Collaboration and Learning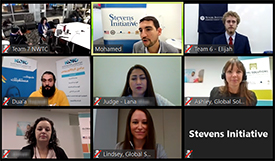 Online collaboration is an essential skill for working and learning in our connected world. This guide aims to equip facilitators with the resources they need to conduct effective meetings, workshops, learning sessions, and trainings in the digital age. 
This guide includes: 
General considerations for designing online collaboration and learning experiences 
Practical tips and examples for using specific tools 
A diagnostic framework to assess digital needs and inform decisions about which digital tools to use 
A list of tools organized by the purpose they serve 
This guide was originally developed as part of IREX's Employee Essential Skills Suite, a comprehensive approach to training individuals for successful employment and self-employment.