Supporting enterprise development for youth in Tunisia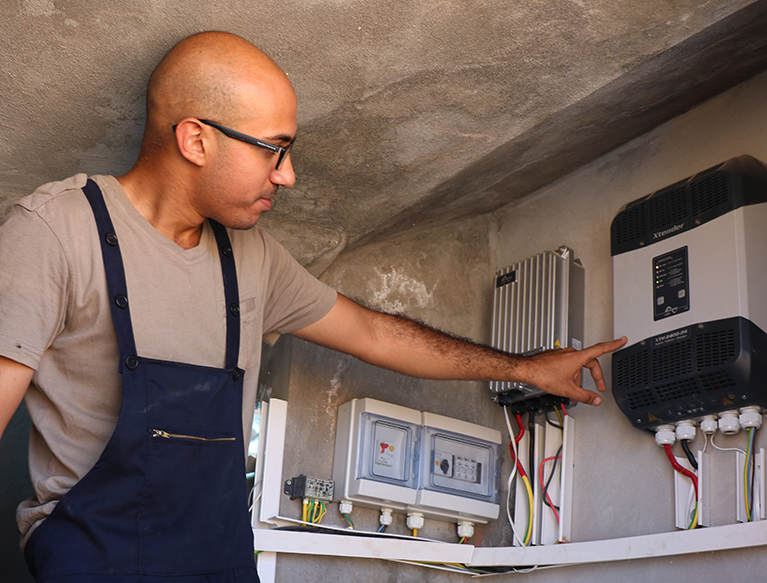 "Starting [a] business with my brother was a natural choice after [returning] from the Thomas Jefferson Scholarship Program," explains Ghassen, a young entrepreneur from Tunisia who installs renewable energy technology in private homes and businesses.
Ghassen started his company, SOGEER, after he and his brother saw an opportunity to connect people in remote areas of the country to electricity. After three successful installations, they moved SOGEER to Sfax and added an engineer and two technicians to the company.
Creating opportunity from self-employment
Young people in Tunisia, like Ghassen, face staggering unemployment. The unemployment rate for people under 30 is 30% nationally, and unemployment reaches 55% in some rural regions of the country. In a visit to the country earlier this year, Secretary-General of the United Nations Ban Ki Moon acknowledged that youth unemployment in Tunisia is a "serious problem."
Faced with the challenge of finding a job in a difficult market, many young people opt for self-employment over more traditional routes.
Last year, seven program alumni started their own business, including Ghassen. In the beginning, Ghassen took advantage of a government subsidy designed to help businesses and individuals use green energy by covering 30% of the installation cost. Though the subsidy helped with his initial costs, Ghassen credits the skills and experiences he gained through the program as crucial to his business's success.
"Business wouldn't be that good if I didn't go on the program," Ghassen muses. "The program taught me how to relate to people of different backgrounds. It's important to be able to talk to anyone, to expand your network."
Using professional networks to strengthen skills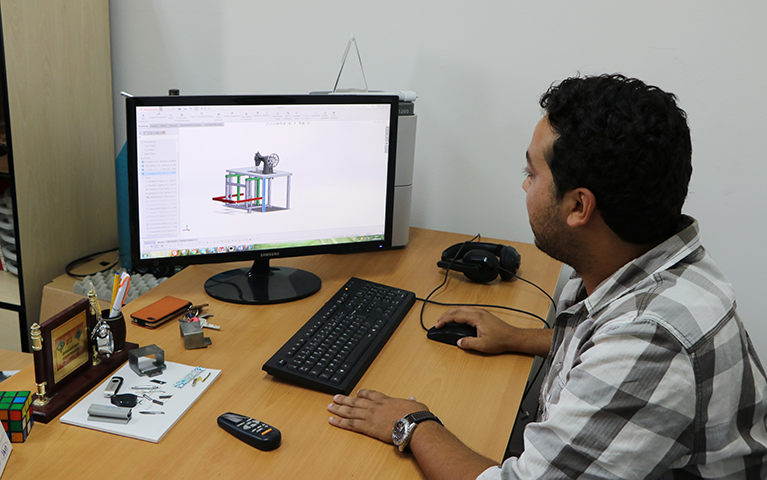 Like Ghassen, Aymen is a program alumnus who started a small business in Sousse, Tunisia. Aymen's company CreaTec creates jewelry, prototypes, and other small-batch products using 3-D printing technology for artists, designers, and companies in the Sousse region. The region faces a youth unemployment rate as high as 35%.
After launching his business, Aymen earned a spot at the business incubator SoftTech, which houses start-ups like his and connects them to networks, businesses, and mentors in the Sousse Technology Park. His spot at SoftTech also helped him receive a loan from Tunisian Solidarity Bank to fund vital equipment for his business.
Aymen credits the Thomas Jefferson Scholarship Program for exposing him to the technical field of mechatronics upon which his business is based, and for helping him gain the management and leadership skills he needed to start his business.
"[The program] helped me enlarge my vision," Aymen explains. "I gained confidence and enhanced my communication skills." He now manages a team of three, including an engineer and two interns.
Building businesses that give back
Like Ghassen and Aymen, Firas created his own business after joining the Thomas Jefferson Scholarship Program. He was inspired by crowdsourcing sites like Yelp and TripAdvisor to create Vynd, a crowdsourcing and mapping app which helps Tunisian customers find and frequent local businesses. Firas launched Vynd while he was still studying in the United States, working with partners back home in Tunisia.
"I managed my time to complete my coursework, learn new technical skills, and collaborate with my team," Firas explains. "Working as a web developer at an online marketing company helped me shape my skills and develop a sound business plan."
In less than a year, Vynd has grown exponentially and now employs 30 people, most of whom are youth and Firas's own peers. Innovations like Vynd help create sustainable business and employment opportunities for youth, which in turn contributes to Tunisia's economic development.
The Thomas Jefferson Scholarship Programs are made possible by the generous support of the American people through the United States Department of State and implemented by IREX.