Results from a program's decade of leadership in global education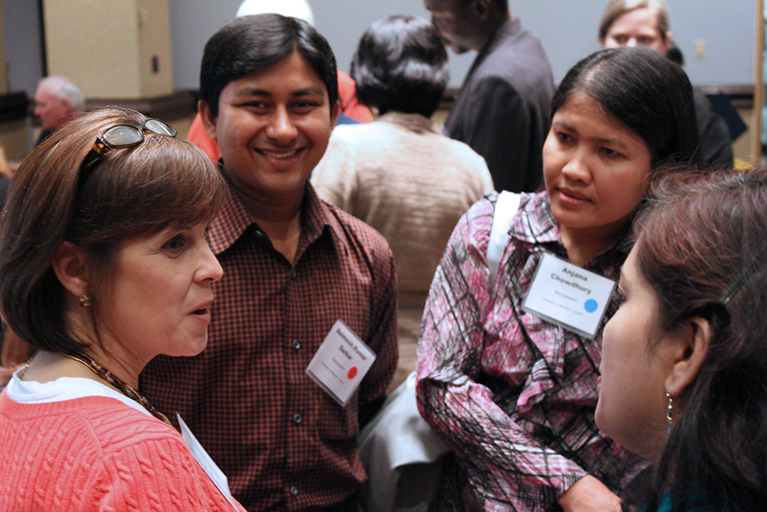 "I became part of an empowered community of experts for global education, where every child's rights are at the core of the education system," says Marivi Castro from the Philippines. Marivi is one of more than 670 international secondary school teachers from 22 countries who participated in the International Leaders in Education Program (ILEP), now celebrating its 10th year.
The U.S. Department of State's Bureau of Educational and Cultural Affairs, in collaboration with IREX and colleges and universities across the U.S., views ILEP as a critical investment in secondary school teachers across the globe. When learning outcomes improve, especially for students at the higher levels of education, prosperity increases for everyone—individuals, their families, and their communities.
The program's results
Over the course of ten years, ILEP has consistently helped instructors improve how they teach students. Here are some of the program's results (according to a 2016 survey of ILEP alumni):
Increase in graduation rates: More than 90% of ILEP teachers who responded said that they've seen an increase in their students' graduation rates.
Greater student participation: 99% of respondents reported that their students' participation in class has increased.
Teachers taught their colleagues: ILEP's alumni went on to train more than 15,000 colleagues, sharing the new teaching methods that they learned in the program.
Alumni became leaders: Approximately 70% of respondents now hold leadership positions in their schools, strengthening their ability to institutionalize the teaching methods they learned through ILEP.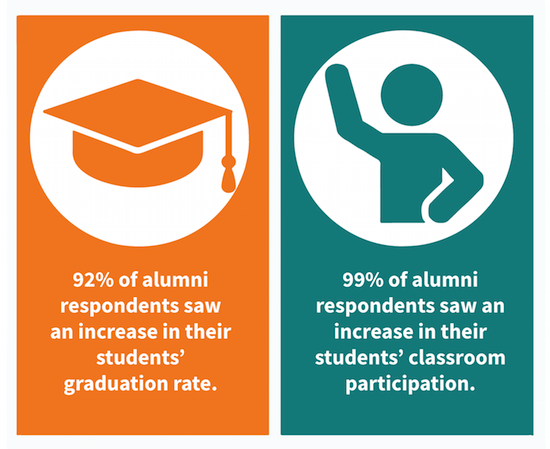 How the program works
Chosen through a highly competitive process, each educator participates in an intensive semester-long program at U.S. universities. The program includes academic courses, training in teaching methodologies, immersion in an American classroom environment, and skill-building in digital tools.
"I've become a new digitally literate teacher!" affirms Fanta Cissokho from Senegal with pride. "I've gained new strategies to shape my teaching as well as my students' learning."
In response to the survey, ILEP alumni enumerated the benefits of the program. They reported that the benefits extend well beyond their own classrooms. The program led them to increase their involvement in volunteer and service-learning activities and ascend to leadership positions in their schools and communities.
"Being among so many experienced teachers and professionals enriched my ability to teach and learn. ILEP broadened my teaching skills and the way I see the world," says Lenir Da Silva Fernandes, an educator and ILEP alumnus from Brazil.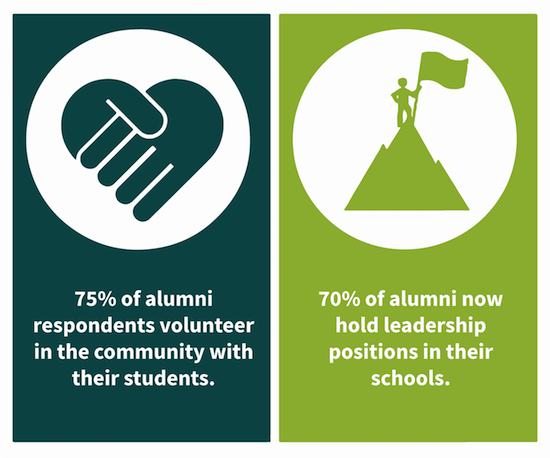 Strengthening one teacher improves thousands of lives
What ILEP teachers learn through the program does not just stay with them. They go on to use the new teaching methods in their classrooms—from participatory learning to service learning.
"We estimate that upon their return, each ILEP educator reaches about 8,000 students over the life of his or her career, giving their pupils new skills that include critical thinking, creativity, cultural awareness, teamwork, and adaptability," notes Jennifer Gibson, Branch Chief, Teacher Exchange Programs, U.S. Department of State.
"I have integrated new teaching methods in my classes and the school at large," says Elizabeth Rwabu, a geography and ICT teacher from Uganda. "The students' performance was the best so far [on the] last national results."
From advancing STEM education in Bangladesh to fighting for gender equality in Peruvian schools, these educators do so much with so little. With ILEP's help, they are working to improve their societies—student by student, school by school, and community by community.
The International Leaders in Education Program (ILEP) is a program of the U.S. Department of State's Bureau of Educational and Cultural Affairs. The program is administered by IREX.