Innovative hackathon helps Ukrainians improve e-governance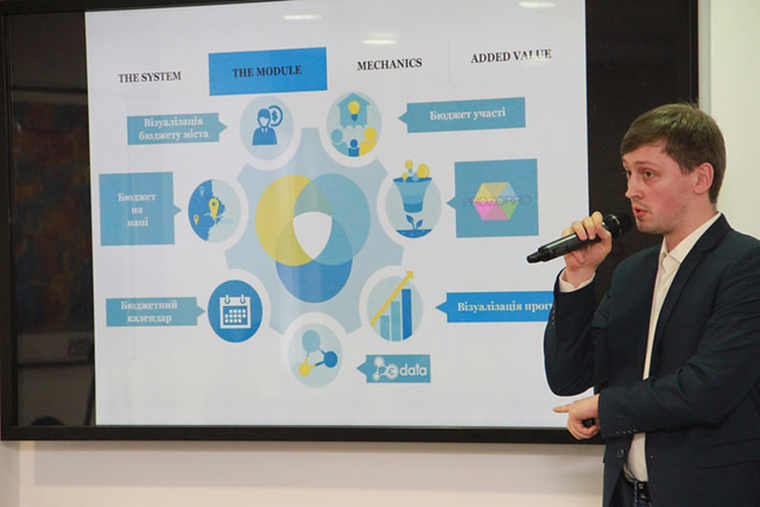 Nearly 50 Ukrainians crowded together at the IREX-administered America House in Kyiv on March 12 to hear the judges' final decision for the Progress4Ukraine hackathon. After three days of intensive collaboration and training, only a select few would be chosen to advance.
Eight multidisciplinary teams of computer programmers, activists, government employees, and private-sector representatives had spent most of the preceding 72 hours developing innovative, tech-enabled approaches to some of the most pressing issues facing Ukraine.
Progress4Ukraine adapted the traditional ICT-driven hackathon model by convening not just ICT professionals but also public officials and civil society actors to design e-governance solutions for an array of challenges. The teams addressed issues that ranged from administrative reform and anticorruption efforts to economic growth and citizen-police relations.
"Ukrainians are extremely talented and full of creative ideas, yet they often lack access to those in the public and private sectors with the resources and influence needed to transform ideas into social change," said Mehri Karyagdyyeva, IREX's director of programs in Ukraine. "America House offers a unique platform that convenes not only movers and shakers, but also thinkers and innovators to provide opportunities for diverse individuals to address shared problems."
A first-of-its-kind hackathon for Ukraine
While traditional hackathons tend to be loosely structured and open, Progress4Ukraine was designed to help teams make targeted, steady progress toward their goals and thoroughly consider their products' utility from all angles.
Twenty-nine teams from across Ukraine submitted applications. Their proposals addressed issues such as decentralization reform, open budgeting, electronic public procurement, and citizen-police dialogue.
"Many of the participants explained that they had never thought so much about end users' needs when designing projects," said Yuliya Tkachuk, America House?s deputy director. "[Our] requirement that teams include a government representative also helped them consider the motivations of those on the supply side of their products and ensured buy-in."
Participants received training in subjects ranging from e-service quality assessment and monetization to sustainability through needs analyses. They also enjoyed access to advanced technology tools and in-depth mentorship. Group presentations and discussions emphasized peer learning and encouraged synergy among the mixed-background teams.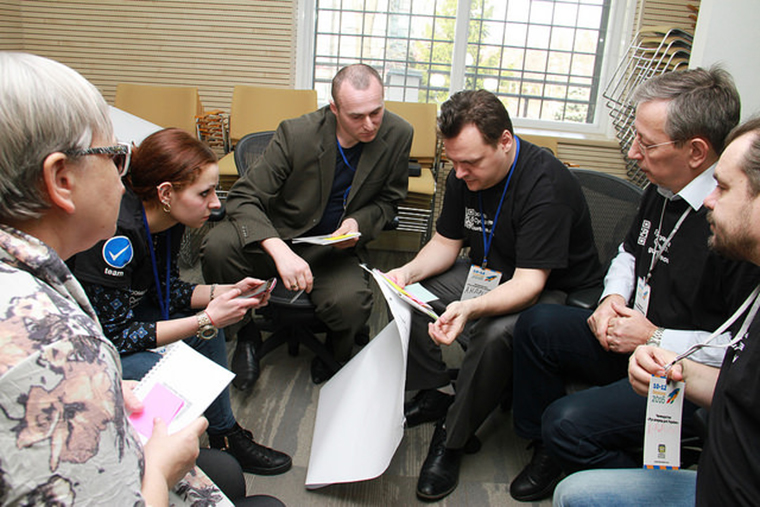 How teams are building on this work
On the final day, judges selected three teams to receive cash prizes, supplemental mentorship, and additional training opportunities. The teams have two months to complete, test, and release their projects, which include the following e-governance tools:
An open-budget platform for data visualization to demystify public budgets, enabling average citizens to become involved in monitoring public spending
An add-on that alerts users about risky transactions, via Ukraine's electronic procurement platform ProZorro, in order to discourage corruption
A "digital police" interactive map application for members of the public to notify police of crimes and emergencies in real time
Teams left the event feeling excited to have contributed to such an important group effort.
"It was a great opportunity to contribute to solving current social and civic issues and to prove that we can add to our country's development," one participant said.
The teams are now working to fulfill their obligations under the contest rules.
"[We] have already received interest from volunteers willing to help us with the coding," said Volodymyr Tarnai, whose Open Budget project team has secured support from more than 70 cities to disclose their budgets using their platform.
Even those who were not among the winning teams were appreciative of Progress4Ukraine's resources and the chance to collaborate with like-minded Ukrainians.
"We didn't come here for the award," said Natalia, a displaced resident of Donetsk and member of a team working on transparency in privatization. "We came for feedback and mentorship. We received both and are now even more motivated to keep working."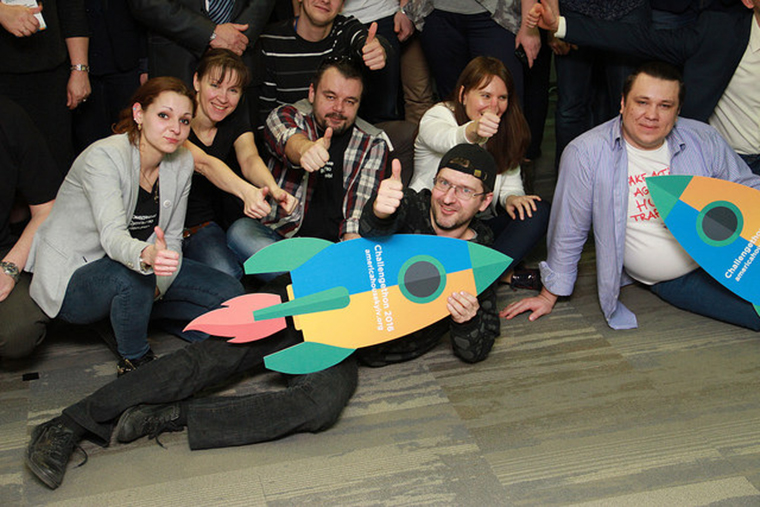 America House - Kyiv is a program of the US government and is supported in its implementation by IREX. For more information about visiting America House or participating in virtual activities, please visit facebook.com/americahousekyiv.