Connecting refugees to teachers in Jordan​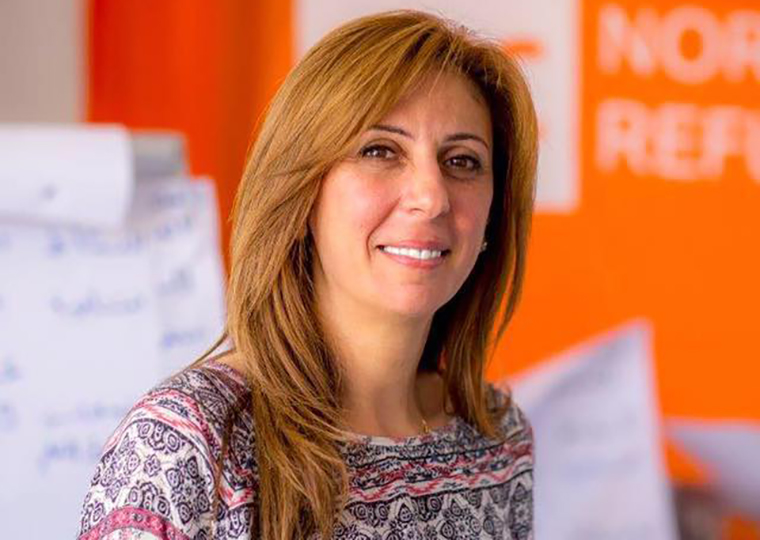 More than a third of all Syrian refugee children in Jordan remain out of school, according to the Norwegian Refugee Council (NRC), and many others struggle to complete their education because of psychological trauma, financial pressures to work, gaps in school attendance, and the lack of trained professional teachers in the refugee camps.
"To get these students on track again is very hard work," says Muna Alquran, a Teacher Support Officer for the NRC in Jordan. "The type of life they live in the camps, it is not an easy life at all. We are trying to catch them up so they can follow other students at their age in the formal schools."
Alquran, an alumna of the Teaching Excellence and Achievement (TEA) Program, supports Syrian refugee schools in three main camps, where she leads workshops for more than 160 young student teachers from Syria. Some of the teachers lack public classroom experience. With her help, these teachers achieve accreditation and assist their students in getting up to speed in the Jordanian curriculum.
Engaging teachers with student-centered learning
During her 2010 fellowship with the TEA program, Alquran learned that students retain more information when they are actively involved in the learning process and when teachers do more in the classroom than simply lecture.
"The teacher is a lecturer, and a teacher is also a listener," says Alquran about her teaching philosophy. "I do my best to change the environment of teaching that we use to integrate the students in the learning process: to make them practice, to make them work and learn on their own."
With this idea in mind, Alquran trains Syrian teachers in using new methods and techniques, such as student-centered learning, reading and writing workshops, active learning, learning-through-playing activities, and group work. She also observes and evaluates Syrian teachers in the classroom with the goal of helping to improve their lessons.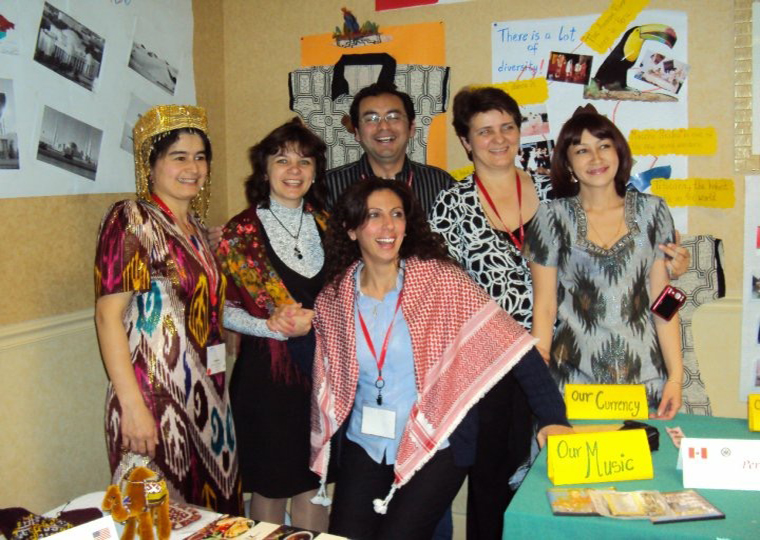 Alquran learned and practiced this student-centered approach to education at California State University in Chico, California, during her experience in the TEA program.
"I [worked] with students of different nationalities [and] had to communicate with them, learn from them, teach them, and exchange my experiences with my [teacher] colleagues," says Alquran. "It gave me the knowledge and communication skills to be among members of a different community."
She believes the teachers whom she trains will become the cornerstone of hope for Syrian refugees in Jordan. Since Alquran started training teachers at the refugee camps, she has noticed that the teachers now better engage students on an academic and psychosocial level. Getting trained and accredited teachers into refugee schools is essential to providing students with some stability in their otherwise tumultuous lives.
"I hope they have a better life," says Alquran. "Either here in Jordan or in Syria in the future."
The Teaching Excellence and Achievement (TEA) Program is funded by the Bureau of Educational and Cultural Affairs of the US Department of State. It is implemented by IREX.