Youth Excel releases global gender and inclusion analysis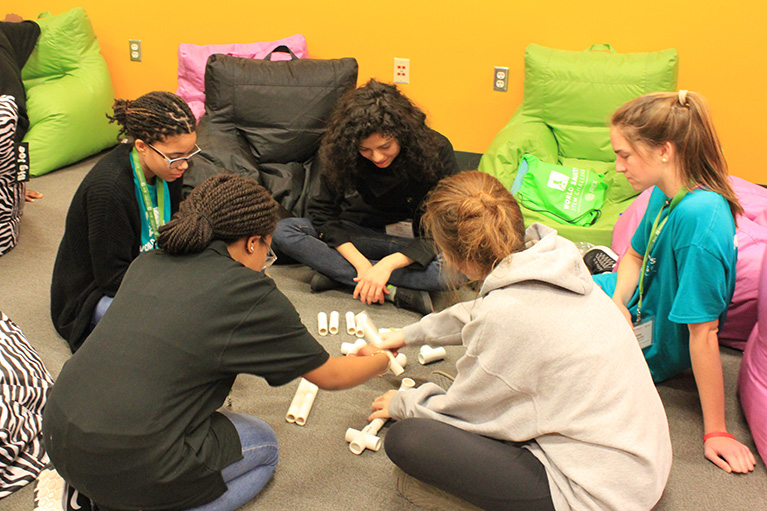 After last year's launch of the USAID-funded YouthPower Youth Excel program, IREX conducted an intersectional gender analysis of global trends in gender and inclusion data. The Global Gender Equality and Social Inclusion (GESI) Analysis (summary and full assessment) was conducted through desk research and identifies recommendations on how to inclusively engage youth, partners, and staff in this global, positive youth development project.  
This analysis compiled data and identified broad trends in line with Youth Excel's work in four key domains, drawing from USAID's YouthPower positive youth development framework and relevant cross-cutting themes:
Enabling environment: Does the environment encourage and recognize youth, as well as support healthy, productive, and engaged youth?
Youth agency and contribution: Do youth use a positive self-identity to plan and persevere, and are youth engaged?
Youth assets: Are youth building the resources, skills, and competencies that they need to achieve their desired outcomes?
Cross-cutting themes: Implementation research, development cooperation, and COVID-19.
The key findings of the analysis, based on the sources consulted, include:
Globally 19.5% of men believe that it is unacceptable for women to work.
Only 56% of countries allow LGBTQI+ organizations to register as such.
Mental anxiety due to COVID-19 was identified in 90% of youth with 1 in 6 losing their jobs.
Of the 58 million children out of school in 2015, one-third had a disability.
As much as 40% of the world's population does not have access to education in a language that they speak or understand.
Less than 30% of staff in research and development are women.
The analysis includes more than 40 recommendations for Youth Excel activities on a range of topics, including youth selection, youth engagement, capacity strengthening, and network building. The recommendations include:
Partnering with organizations led by youth from marginalized groups.
Promoting youth voices and youth original work (as content creators, not only as users).
Designing inclusive research tools that consider the gender gap and other aspects that hinder access to higher education and research.
Promoting youth role models, sharing success stories, and showing youth as change-makers, leaders, and professionals in nontraditional roles.
Considering the continuous burden on marginalized groups to be the stewards of change, and encouraging and enabling all to promote equality and inclusion. 
Youth Excel invites the public to convert the recommendations into actions according to your experience and context and tell us more about it by sending an e-mail to excelyouth@irex.org.
With funding from USAID, Youth Excel supports local youth organizations in selected countries to conduct implementation research on themes that are relevant to local communities. The program offers funding for thematic, regional, and global implementation research. Youth Excel will also support local partners to conduct implementation research for their youth-focused programs. Each activity will use data and learning to generate dialogue between adults and youth and influence policy and resource decisions.
Youth Excel will host a launch event this spring and will release its first grant competition, open to local youth-led and youth-serving organizations, later this month.