Investing in people is the best hope multiplier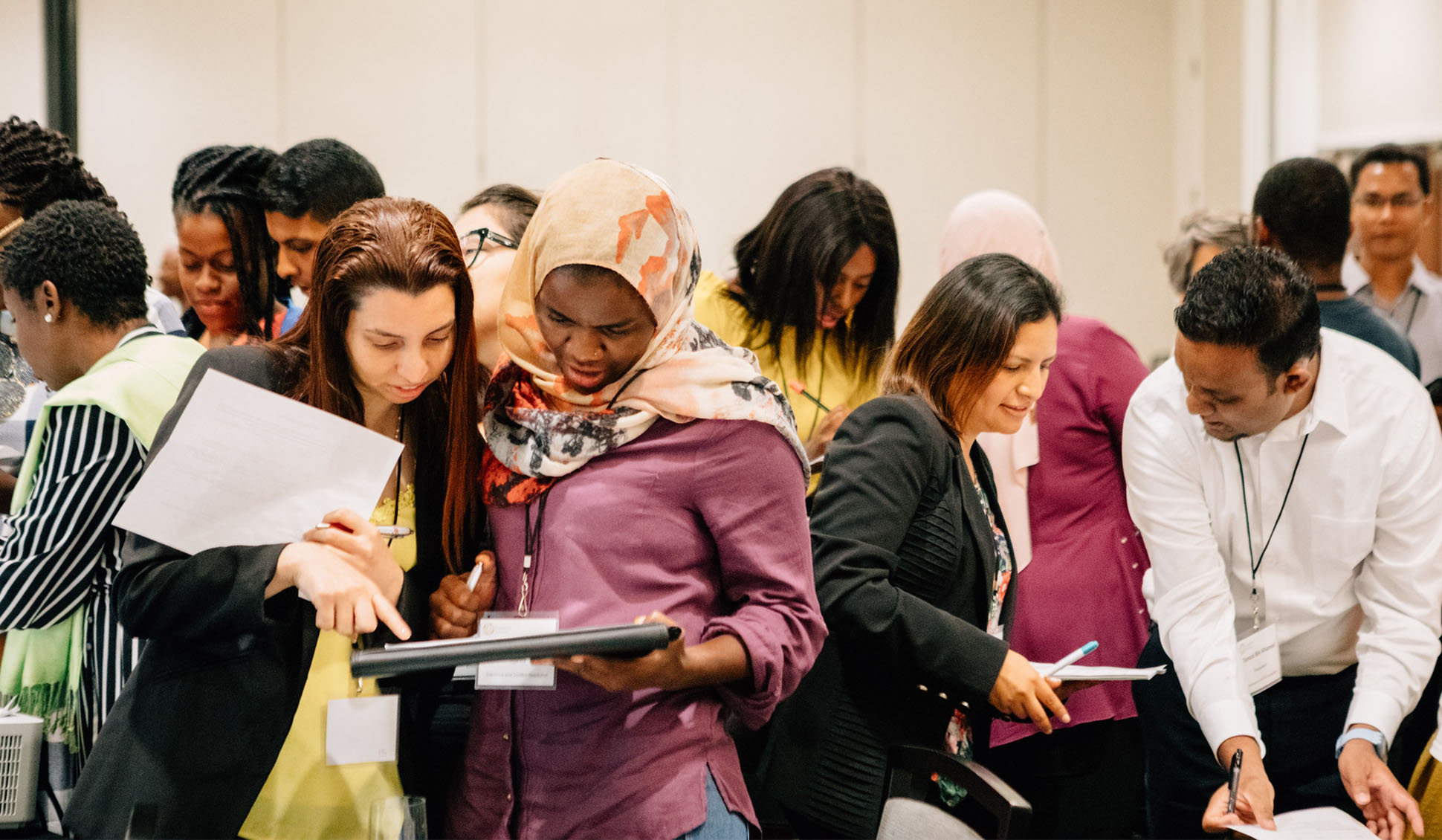 When I joined IREX eight years ago, I saw that our organization's strength stemmed from a belief that if we invested in people—if we supported them to obtain the education and skills, experiences and networks, and the information and resources they needed, they would not only improve their own lives, but also contribute to making entire communities more just, prosperous, and inclusive. The individuals we invested in would be the kinds of leaders who would go on to serve others. They would strengthen public and civic institutions, making them more effective, accountable, and fair.
A world overwhelmed by conflict and compounding crises has challenged this hopeful vision. Just when we thought we were turning a corner in fighting a global pandemic, additional crises emerged. Russia launched a  full-scale invasion of Ukraine, threatening not just sovereign borders but the very idea of democratic self-determination. We've experienced staggering increases in inflation globally, increases in poverty, and now face the possibility of a global recession. Food insecurity is on the rise in too many parts of the world. Authoritarianism has spread, reaching the highest levels in nearly two decades. Truth itself is under attack from those who peddle malign and manipulative information. The impact of climate change and global warming is growing more pronounced as deadly storms, floods, heat waves, and droughts occur more frequently. These and other crises are overwhelming governments, businesses, humanitarian responders, civil society organizations, and all of us.
After Russia's unprovoked escalation of its war on Ukraine, a country where IREX has worked for decades, it struck me that, for the first time since I joined IREX, our website did not feature a photo of a smiling young person. Its absence made me think about the hope we all need in our lives and what we must do to sustain it, even in the face of adversity.
But where can we find that hope, especially when so many are suffering? Personally, I reflect on the tireless efforts of IREX's vast network of local partners around the world, as well as our own team, who persist in their work for positive change, often in the face of incredible obstacles. I remember that no matter the challenge, there are people everywhere fighting injustice, supporting those in need, and working for a better tomorrow. Their sheer persistence, even defiance, is a tangible – even infectious – demonstration of hope that things can get better. It reminds me that IREX's approach of investing in people is still the right path towards more just, prosperous and inclusive societies. It is our best collective hope.
Allow me to share a few examples of our activities from the last year, in the hopes you will be inspired as well:
When I see how citizens, especially young people, are stepping forward to confront real challenges in their communities, when I see the risks journalists and local leaders are taking to empower their fellow citizens, when I see the sheer talent and ingenuity across communities worldwide, it renews my sense of hope for the future.
I hope you too will be inspired by IREX's partners, staff, and global network of resilient, innovative, and devoted professionals whose commitment and perseverance endured despite enormous challenges in 2022. And I hope you too will feel moved to do what you can to advance greater peace, prosperity, justice -- and hope -- in the months and years ahead.
Thank you for your ongoing support.
With best wishes for a happy holiday season and a more peaceful and just new year,

Kristin M. Lord
President and CEO