Increasing girls' access to quality education in Pakistan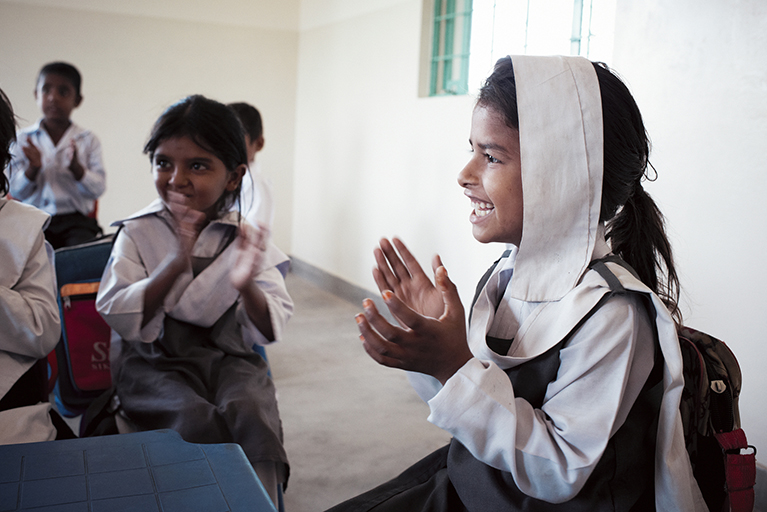 Saddam, an alumnus of the Global Undergraduate Exchange Program in Pakistan (Global UGRAD-Pakistan), is helping young girls in Khyber Pakhtunkhwa and the Federally Administered Tribal Areas of Pakistan gain access to early childhood education classes. He has already enrolled 35 girls in school, with the help of community members.
In Saddam's community, girls and boys do not enroll in school for a number of reasons. For example, they would need to travel long distances to school and pay school fees. Though these challenges and others have an impact on both girls' and boys' ability to get an education across the region, they have a greater impact on women and girls: 63% of rural women and girls have had no education, compared to 35% of rural men and boys.
According to Saddam, the reason for this gender gap is because "our society is a collective society where daughters get married... while sons stay back and earn a livelihood for the family." As children, sons may be sent to school to obtain an education while daughters stay at home to help their families. Saddam aims to change this outlook and help women finish school so they can contribute to their region's growth and development.
Having grown up in the community as the eldest child and only boy, Saddam wanted to increase girls' access to quality education so his sisters would have the same opportunities he has been afforded as a young man.
"I have always worked to educate my sisters and my immediate relatives. The result is that my sisters and almost all immediate relatives are educated and I can see the betterment in their lives," Saddam reflects. "Being the only graduate in my whole family gives me the hope to become a good teacher and [work] for change."
Developing leadership to further girls' education
Saddam credits the Global UGRAD–Pakistan program with instilling in him the confidence and leadership skills to start working toward improving girls' education in Pakistan. "This exchange program made me think outside the box," he explains. "It encouraged me and gave me confidence to take up the challenge [of promoting girls' education]."
While studying at Northwest College in Powell, Wyoming, Saddam volunteered with the Children's Learning & Care Center, where he worked with children between the ages of two and 12. There, Saddam learned how to actively listen to and engage with students and adults. While interacting with children in the US, he noticed that they were all empowered to be independent and to make their own decisions from a young age, even the young girls. This is an outlook he plans to bring to his local community in the hopes of improving early childhood education across Pakistan, especially for young girls.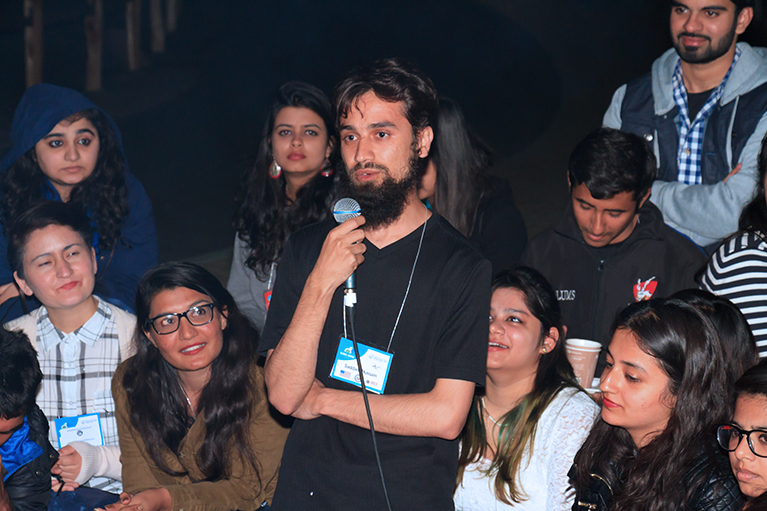 Expanding education, one school at a time
Using the skills he learned through the program, Saddam is, in his words, "changing the mindset of locals and talking about the benefits of women's education."
Saddam is working with members of his community to introduce a formal primary curriculum into his local school, as well as reaching out to the community to get them to enroll their girls in the program.
All of this work plays into Saddam's ultimate dream of opening his own school that focuses on building girls' skills and independence.
The Global Undergraduate Exchange Program in Pakistan is sponsored by the U.S. Department of State with funding provided by the U.S. Government and administered by IREX.