Advancing Pakistan's agriculture sector through organic farming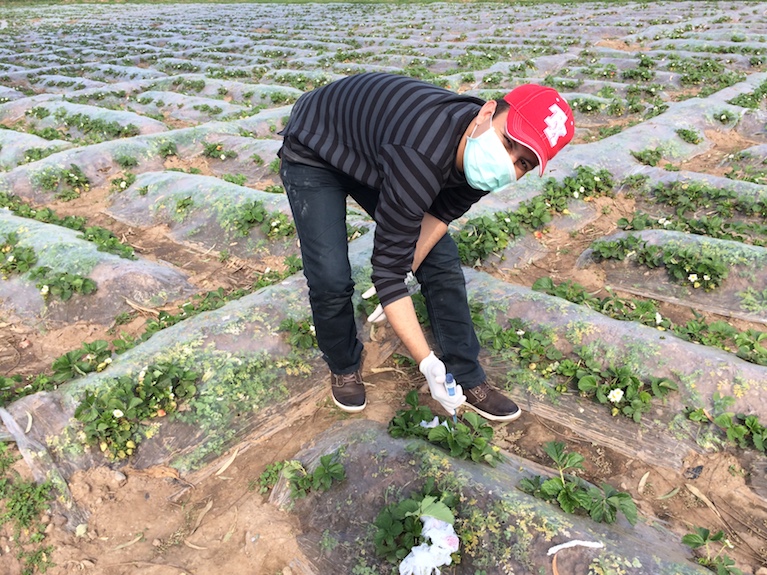 The agriculture industry is the backbone of Pakistan's economy, contributing to 24% of GDP and accounting for half of the employed workforce. Tariq, a Global UGRAD-Pakistan alumnus, is diligently working on solutions to help improve Pakistan's organic agriculture sector and support a growing global demand for organic produce. 
Responding to local needs and global market demands through research
As part of the Global-UGRAD Pakistan program in the spring of 2015, Tariq studied agriculture, plant pathology, and English at Stephen F. Austin State University in Nacogdoches, Texas. He says, "When I experienced the United States' academic environment, my career goals changed. I realized that I have more potential and affinity for research and could serve my country best via my work in research."
While in the U.S., Tariq became intrigued with the American agriculture extension system, which provides farmers with training and free access to resources such as videos, webinars, articles, and bulletins.
Upon returning to Pakistan, Tariq began addressing one of several challenges that Pakistan's agriculture sector faces: pest control. Tariq's research was in response to the threat that plant diseases pose to global food security and the excessive use of agrochemicals causing resistance to pesticides. He pursued the topic in response to the environmental degradation from synthetic pesticides and the growing national and global demand for organic produce.
Tariq notes that consumers in Pakistan are becoming more health-conscious and increasingly purchasing organic food. He says, "In Pakistan, there are only a few organic growers, and most of these growers have no information about the ecofriendly plant disease management products, which are allowed in [the] organic farming system." Without this knowledge, farmers are not able to participate in the growing marketplace for organic produce. This particularly inhibits export to American markets as the USDA prohibits synthetic pesticide use for produce marked as organic.
Proposing local solutions to global challenges in the agricultural sector
Through his research, Tariq developed an ecofriendly alternative to pesticides through a medicinal plant at Quaid-i-Azam University in Islamabad. In his study, he analyzed how effective the product was at defending against organisms that cause wilt in crops.
Following his findings, Tariq's research on sustainable plant disease management methods was published in the prestigious journal Materials Science and Engineering. Tariq credits Global UGRAD-Pakistan with piquing his interest in agriculture research and strengthening his academic and professional writing skills, which have allowed him to share his research in scientific journals.
Looking to the future, Tariq plans to continue his research to support a growing market for organic produce in Pakistan and hopes to garner support for commercialization of the ecofriendly product he developed to provide alternatives to hazardous agricultural pesticides. He adds that commercializing his product can significantly improve the organic tomato yield and supplement the global demand for organic produce through export.
Tariq's research work is far from over, and he will continue his studies at Clemson University as he pursues a PhD. Tariq credits his exchange experience with introducing him to the American educational system and research opportunities. "Global UGRAD-Pakistan was a gateway for me to explore the U.S. education system. The American academic arena is one of the most prestigious in the world and offers the best research opportunities."
The Global Undergraduate Exchange Program in Pakistan is sponsored by the U.S. Department of State with funding provided by the U.S. Government and administered by IREX.