How one leader is building resilience to climate change in Pakistan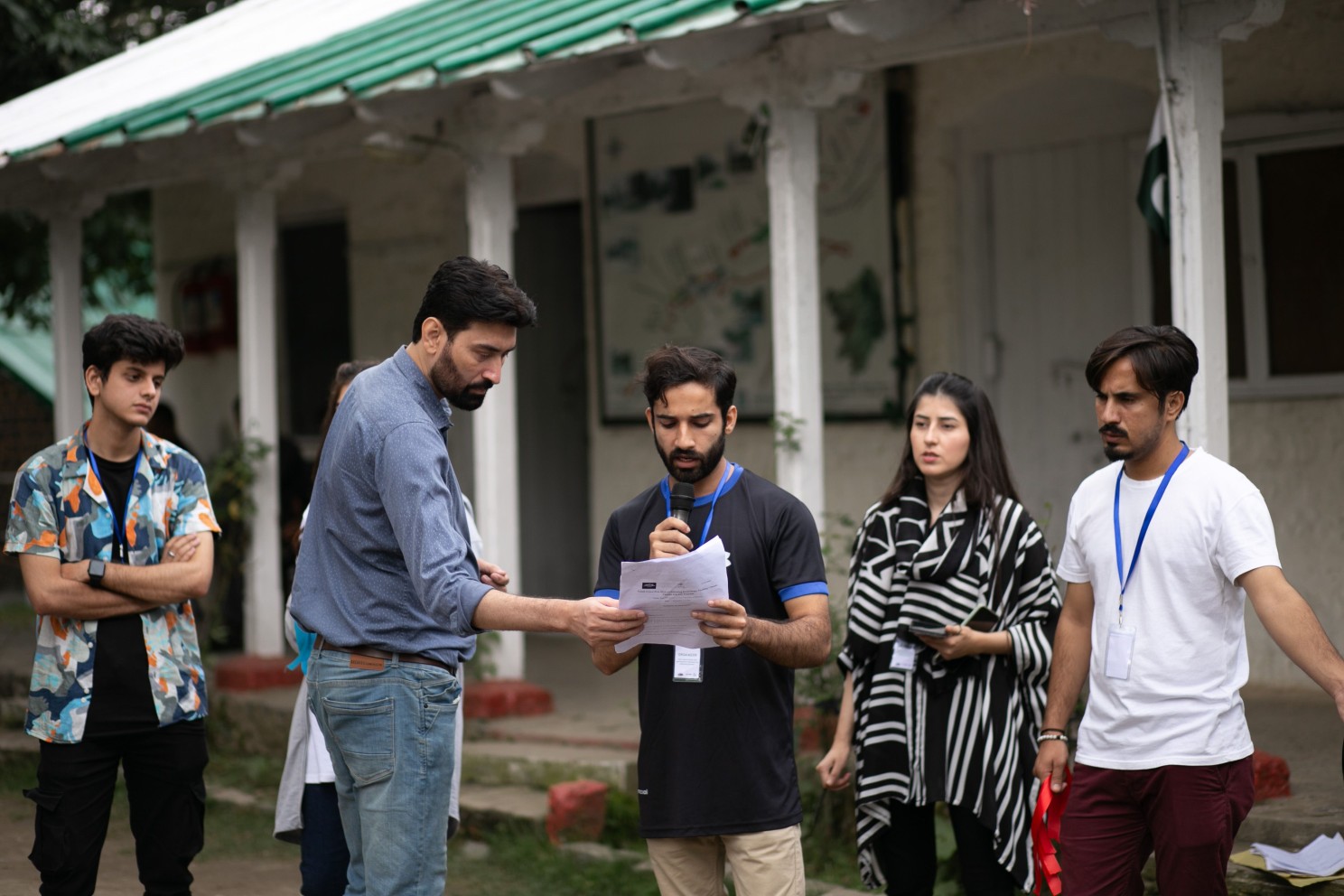 Growing up in Pakistan, Furqan experienced the devastation of climate change firsthand when his village flooded. During his Global UGRAD-Pakistan fellowship in the United States, his passion about the environment and community service inspired him to start KP Green Alliance, an organization that promotes sustainable eco-tourism in Khyber Pakhtunkhwa. He recently led the country's first Youth GreenFest, which brought together 70 young people from across Pakistan to learn more about climate resilience and environmental advocacy.
For Furqan, climate change is not an abstract concept. When he was a university student, his village was destroyed by the massive floods that ravaged Pakistan in 2010. Scientists have tied the disaster, which killed at least 1,600 people and left millions homeless, to rising Atlantic Ocean temperatures. His family lost their house, and in 2022 the community was again hit by deadly flooding, which experts say will continue to worsen as the planet gets hotter. 
"My home was underwater," Furqan said. "I don't have a luxury to dismiss this."
These experiences, along with his time as a Global UGRAD-Pakistan participant at Upper Iowa University, inspired Furqan to dedicate his free time to advocating for environmental protection and climate resilience.  
Learning from land stewards in Iowa
When he arrived in Fayette, Iowa for his fellowship in 2012, Furqan was shocked by how small it was. With a population of around 1,200, it was a world away from the images of America he'd seen in the movies.
Furqan embraced the rural setting and quickly made connections in the tight-knit community. His host family introduced him to a retired judge named Jim Beeghly, who showed Furqan around his farm and talked about his efforts to diversify harvests and preserve native species of plants and insects. Jim introduced him to ice fishing and shared his plans to make his land accessible to the public.  
Furqan was touched by Jim's commitment to give back to the community, also noting that his experience volunteering at a home for the elderly, living in the dorms, and spending time with his host family opened his eyes to different ways of life. Global UGRAD-Pakistan "was a life-changing experience for me," Furqan said. "Now I think globally… I'm more empathetic and open to ideas."
Turning passion into climate action
In a recent survey, 96% of Global UGRAD-Pakistan alumni said that their experience changed the way they view community service, and like many alumni, Furqan returned home from his semester in Iowa with a new sense of responsibility to his community.
Furqan understood that climate change was an urgent global issue that required immediate action, so in 2021, he founded KP Green Alliance, a youth-led organization that advocates for environmental protection. In September 2023, he and a team of KP Green Alliance volunteers organized the first Youth GreenFest, a three-day camp held in Khyber Pakhtunkhwa with support from the province's Youth Affairs Department. The event provided 70 youth, ages 20-30, from across Pakistan with a broader understanding of climate change, environmental conservation, and the importance of protecting ecosystems.
By combining climate education with fun team-building activities including an environmental-themed scavenger hunt, a nature photography contest, and a cultural night, Furqan and the team aimed to foster a sense of environmental stewardship and nurture a new generation of climate activists. "Engaging young people in climate advocacy empowers them to be leaders in environmental conservation," he said. "They bring fresh perspectives, innovative ideas, and boundless energy to the fight against climate change."
Since the camp, the cohort of young activists has continued networking online, sharing their own climate advocacy initiatives and discussing ways to collaborate. Two participants have launched climate awareness organizations in their communities and others have created and shared climate advocacy messages on social media.
Furqan's connections with other Global UGRAD-Pakistan alumni and the Pakistan-U.S. Alumni Network (PUAN), along with professional development opportunities like trainings and small grants for community development initiatives, have helped him build the skills and confidence to manage ambitious projects like Youth GreenFest. More than a decade after Global UGRAD-Pakistan, Furqan is among the 97% of alumni who report that leadership skills and knowledge from the program have enabled them to make a difference to their community.
Furqan's work to raise awareness around climate adaptation strategies and resilience-building in vulnerable communities like the one he grew up in and organizations like KP Green Alliance can "be the bridge between the community and the government," helping sensitize people to the issue and showing them how they can prepare for floods, which ultimately saves lives.
The Global Undergraduate Exchange Program in Pakistan is sponsored by the U.S. Department of State with funding provided by the U.S. Government and administered by IREX.