Guiding girls in Pakistan to opportunities in science and engineering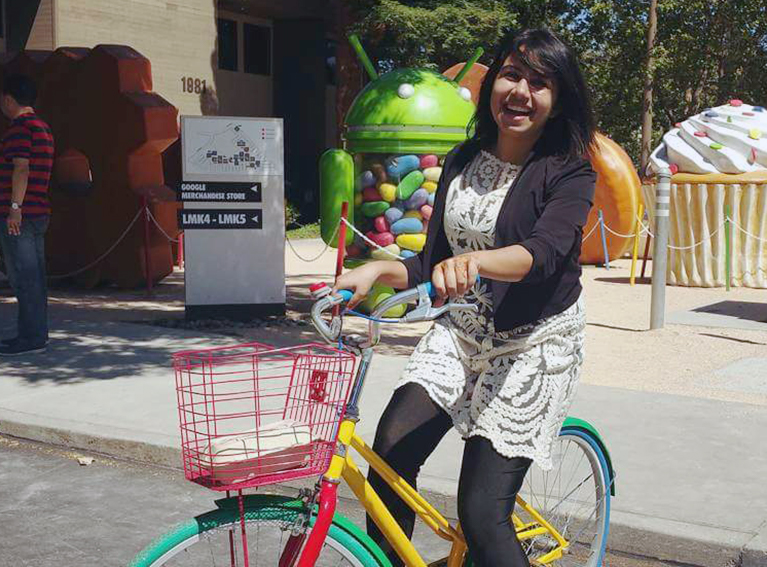 "Girls should not lose their dreams because of circumstance," says Um-E-Salma, an engineering student and alumna of the Global Undergraduate Exchange Program in Pakistan (Global UGRAD-Pakistan). Um-E-Salma is working to inspire girls across Pakistan to pursue careers in engineering and other STEM (science, technology, engineering, and math) fields, which are career paths less popular among female students.
Entering motherhood at a young age, Um-E-Salma had to decide whether she could realistically continue her studies. With the support of her family, who knew how much her education meant to her, Um-E-Salma enrolled in an engineering institute.
"I wanted to move away from these assumptions and expectations that no matter how much a girl wishes to pursue her education, she will end up married and that will be the end of her academic and professional career," says Um-E-Salma. "Computers work the same for both genders, so it didn't matter for me that I was a girl."
Prioritizing education
Um-E-Salma's passion for education inspired her to apply to the Global UGRAD-Pakistan program. In fall 2014, she was accepted to study at Saginaw Valley State University in Michigan. She credits Global UGRAD-Pakistan with honing her leadership skills through new experiences like academic skill-building and public speaking.
"Being a part of the program helped me develop a tendency to really push my limits," Um-E-Salma said. "It was all about practicing my skills in real and challenging settings, unfamiliar to me before [joining the program]. It gave me more confidence."
Upon returning to Pakistan, Um-E- Salma became a member of the Institute of Electronic and Electrical Engineering (IEEE) and re-established the chapter of Women in Engineering (WIE) at her university. Through WIE, she started projects geared toward inspiring young women and girls to not only pursue engineering as their field of study, but also pursue it in their professional careers.
Advocating for women and girls in STEM
Now, Um-E-Salma encourages girls and women in Islamabad to pursue careers in engineering. She organizes seminars on the benefits of being an engineer, and facilitates workshops around career-building activities, like networking and resume-building. To date, she has reached 200 young girls and women. Because of her efforts, she was invited to WIE's International Leadership Conference in July 2015 and won the Most Inspiring Student Volunteer award.
As a champion for women in STEM fields, Um-E-Salma has high hopes for her personal and professional future. She believes in taking chances to challenge societal norms and expectations surrounding women and mothers in the workforce.
"From an early age, I wanted to be empowered and set an example for my daughter. For me and thousands of other girls, apart from our academic achievements, we have to prove our commitment to our careers as well. I am focused on making sure women stay in the workforce, and I intend to lead by example."
The Global Undergraduate Exchange Program in Pakistan is sponsored by the U.S. Department of State with funding provided by the U.S. Government and administered by IREX.