Forging ties through cross-cultural experiences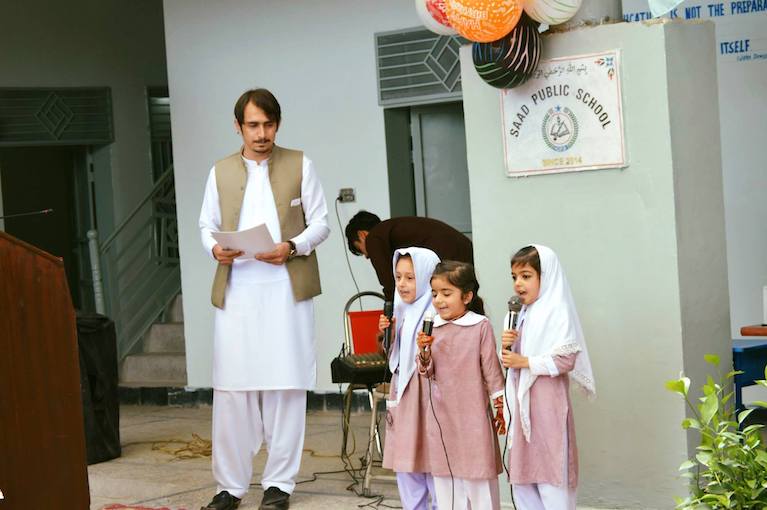 The Global UGRAD-Pakistan program gave Sajid, a spring 2015 alumnus, the opportunity to see foreign policy in action as he attended the University of Evansville in Indiana, acting as a cultural ambassador for Pakistan. This experience inspired him to create and implement a community development project in Pakistan and motivated him to pursue a career in Pakistan's Foreign Service.
Growing up in a small village, Sajid did not get the chance to interact with people from different religions, nationalities, or socioeconomic statuses. The open-mindedness he experienced in his host community in Evansville, Illinois, helped him emerge as a leader. Since returning to Pakistan, he has become more engaged with his local community as an advocate for causes he feels strongly about.
Thinking globally, acting locally
While in the United States, Sajid first encountered the idea of "global citizenship," which he defines as recognizing the commonalities shared by people around the world. He says, "If you are a human being, you're a human being, no matter your citizenship, gender, socioeconomic status, or political or religious affiliations." This mindset inspired him to develop a community service project designed to facilitate meaningful connections between people of diverse backgrounds and beliefs across Pakistan.
Sajid used the project-planning skills he developed through Global UGRAD-Pakistan to conduct a community development project called Seeds of Change. Recognizing that education and exposure to different cultures was critical to overcoming prejudice, Sajid brought together 200 children from different religious backgrounds in Lahore, Peshawar, and Kohat for a workshop focused on forming cross-cultural relationships and building crucial academic skills like public speaking and critical thinking.
Students met for several consecutive weekends to learn about themes not covered in their school curriculum, such as social responsibility and cross-cultural communication, and worked together to create presentations to foster ongoing dialogue in their local community. "From the smiles on the faces of the children, I could see that we were making a real impact on them," Sajid said.
After the workshop, teachers at the schools reported that participants exhibited more intellectual curiosity, open-mindedness, and confidence than before and asked Sajid to return and help them design a curriculum to amplify the positive impact of his project.
Committing to public service
Sajid's Seeds of Change project demonstrated the importance of cross-cultural education. The success of this project, along with his study abroad experience during Global UGRAD-Pakistan, inspired Sajid to pursue a career in foreign service. After a competitive selection process, he became the first person in his village selected for Pakistan's elite foreign service.
He credits the Global UGRAD-Pakistan program with starting him on the path to the foreign service. Reflecting on his exchange in the U.S., he said, "It felt good to be telling people that I was a cultural ambassador…. It gives you an idea of what you want in life."
Sajid began his foreign service training in September 2020, and he is excited to continue learning, travelling, and representing Pakistan abroad. He dreams of returning to the United States where his journey began as a cultural ambassador, this time as an appointed ambassador representing Pakistan.
The Global Undergraduate Exchange Program in Pakistan is sponsored by the U.S. Department of State with funding provided by the U.S. Government and administered by IREX.