Understanding Youth Learning to Earning Journeys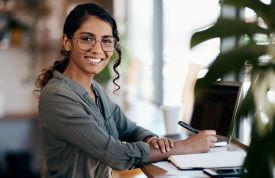 What challenges do young people experience when they transition from school to work and how can the development community better support their needs?
At IREX, we set out to answer this question along with our youth researchers in Kenya, Iraq, and Guatemala. To better understand what youth really experience and what kind of support they say they need, we conducted in-depth interviews with 78 youth and surveyed more than 1000 youth across all three countries. We learned that the transition from school to work most youth experience is a winding path, not the seamless transition that many are led to expect. Youth experiences related to accurate expectations of world of work, mental health needs, practical work experience, as well as support for non-traditional forms of work such as informal labor, self-employment and entrepreneurship guided us to identify targeted programmatic and funding recommendations that can help the development community be more response to youth needs. To make this knowledge as useful and practical as possible, we have compiled it into a guide that can help decision makers and program designers produce better solutions for youth.