Data Learning Journey Playbook: A guide to building data skills for everyone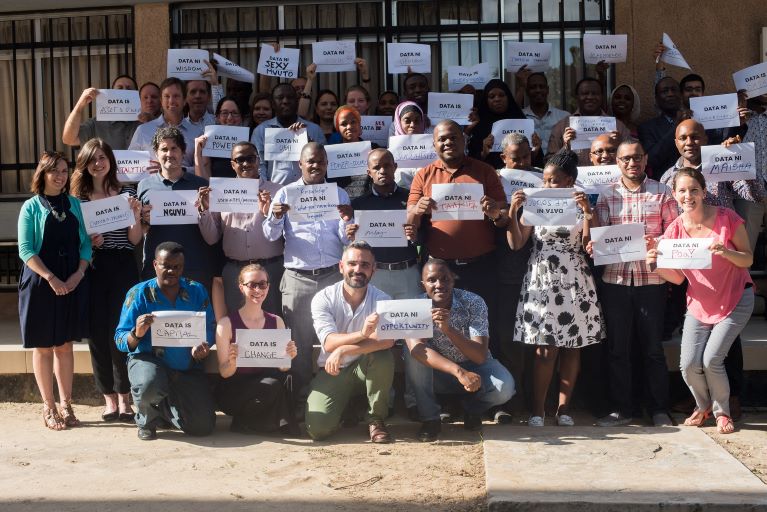 What is this playbook and who is it for?
This Data Learning Journey Playbook is a hands-on resource with independent and team activities that seek to build and sustain data culture and skills for global development organizations. This playbook is designed with people at the center— developing data skills for everyone and leveraging data as a tool for learning collaboratively.
How was this playbook developed?
This Data Learning Journey Playbook is the result of an internal commitment from IREX's 2025 strategy to build staff capacity across the organization and utilize data more effectively in their work to learn, iterate and improve outcomes. Designed as a pilot initiative led by the Center for Applied Learning and Impact  the activities and resources shared in this playbook were designed and tested through an opt-in staff cohort program. In total, 52 staff (nearly 10% of IREX staff at the time) participated in this initiative between September 2021 and July 2022.
Learn more about our pilot experience in our insights piece – What we learned from investing in data fluency.
Beta version for feedback
This document is a beta version open for feedback. We encourage anyone who reviews or uses the activities and resources in this playbook to share their perspective and experiences! This will help inform future development and better align with the realities of global development professionals.  If you would like to provide feedback, share your application experiences, or connect with the IREX team, please complete the feedback form.
Glossary of Resources
This google spreadsheet is a consolidation of all the learning resources, communities and concepts IREX identified throughout the development of this Data Learning Journey playbook. It is organized based on the data persona themes shared in Section II and includes a general list to consider for your own learning journey. It is important to note that the resources shared in this glossary are not comprehensive of the many data skills and tools applied in global development, nor are they comprehensive of any individual's own data learning journey or exclusively relevant to one. The intention of sharing these resources is to provide more transparency and understanding of IREX's experience implementing this initiative. Unless otherwise noted, all of the shared resources in this glossary are free to access. If you would like to add resources to this spreadsheet, share it with the IREX team in this feedback form.
Access our Glossary of Resources! 
Contact us!
If you are interested in connecting with the team that put this playbook together, reach out to Philip Davidovich, pdavidovich@irex.org, and Grace Chimezie, gchimezie@irex.org.