Achieving Development Impact with an Inclusive Asset-Return Model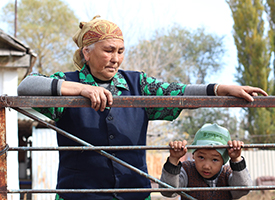 The BOTA Foundation was a unique development response to "right the wrongs" of corruption. Over five years, the governments of Kazakhstan, Switzerland, and the United States, along with the World Bank, IREX, and Save the Children collaborated to return $115 million of disputed assets to the people of Kazakhstan. The pioneering model delivered much needed social assistance to poor and vulnerable populations in the country, but was not without complications. The lessons from the BOTA experience provide insights into an unexplored area: returning assets to deliver justice and development impact.
The BOTA Foundation was one of the first examples of asset repatriation through civil society with independent and international third-party oversight. This case study provides an overview of the background, program design, and results, as well as recommendations for practitioners and decision makers. The authors also outline ways that civil society can be included in all phases of the asset repatriation process.