Seeking applications to join Youth Excel's Passport to Youth Digital Leadership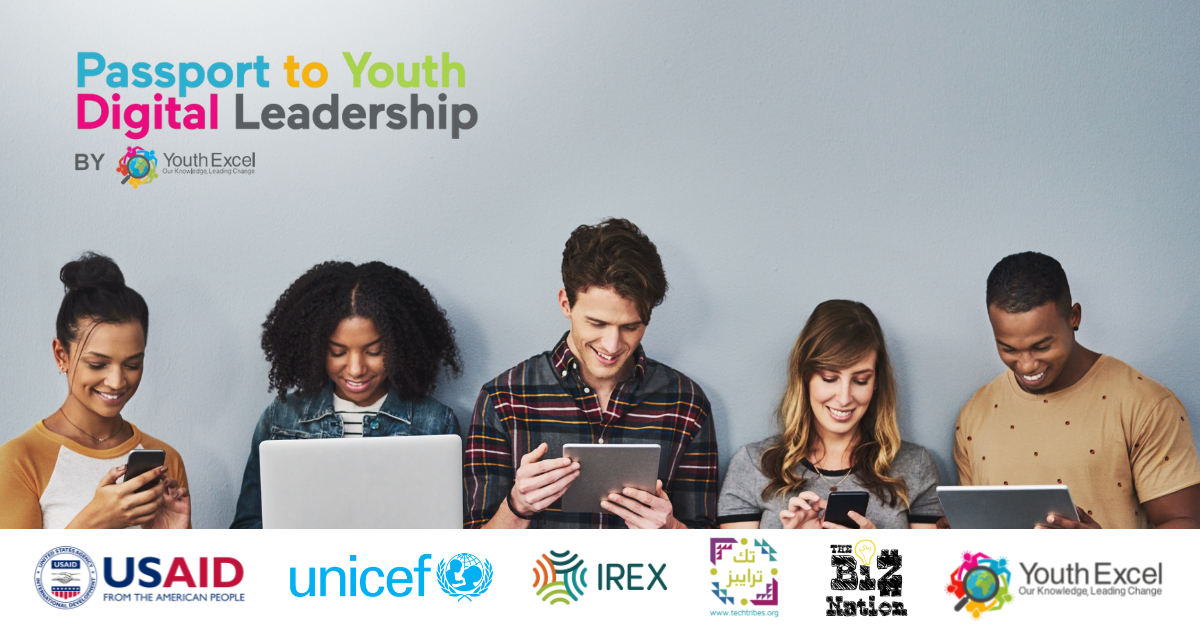 USAID and USAID's Global Lead Initiative, UNICEF, IREX, Tech Tribes, and The Biz Nation are thrilled to announce a learning opportunity for youth digital leaders! 
Description:  
Youth Excel's Passport to Digital Leadership is an online learning experience that aims to equip diverse young leaders worldwide with actionable training on leadership and digital competencies to strengthen their skills and knowledge and to support them in their journey to constructive social change in their communities. Youth Excel's Passport to Youth Digital Leadership is supported by USAID as a joint effort by IREX, Tech Tribes and The Biz Nation, and it's part of USAID's GLOBAL LEAD Initiative. The Passport to Youth Digital Leadership is made available in partnership with UNICEF's Learning Passport online learning platform.  
If you are young community leader between the ages of 18-29 years old that wishes to strengthen your leadership profile and broaden your digital competencies, this opportunity is for you. Over the course of 4 weeks, you will participate in a series of synchronous and asynchronous online sessions on the topics around 4 thematic areas: facilitation, data and learning, digital skills, advocacy and inclusion. Upon the successful completion of this learning experience, you will receive a certificate issued by Youth Excel and its consortium members.  
Please note that applications may close earlier if we receive a high number of applicants before the deadline, so we encourage you to apply as soon as possible.  
Due to  high number of applications, applications are now closed. Thank you to all those that applied. If you did not submit an application this time, watch out or future opportunities with us. (Updated October 3rd, 2022)
Submit your application here.
Eligibility criteria:  
You should be between the ages of 18-29 years old.  
Residents of all countries are eligible to apply. Participants from the global south will be prioritized. 

Have access to a computer, tablet or mobile device to access the learning modules and internet connectivity. Participants can download the content online and complete the learning modules offline.  

Be proficient in English. All content is in English and live sessions will require appropriate English proficiency.  

Experience in participating in initiatives to support community development.  

Experience and interest in supporting marginalized groups such as women, youth, LGBTQ+ community, ethnic or religious minorities.  
Preferred 
Member of a youth-led organization.  
Selected participants will be contacted with further information and guidance to access the online learning experience.