Report highlights governments' restrictions on freedom of expression during pandemic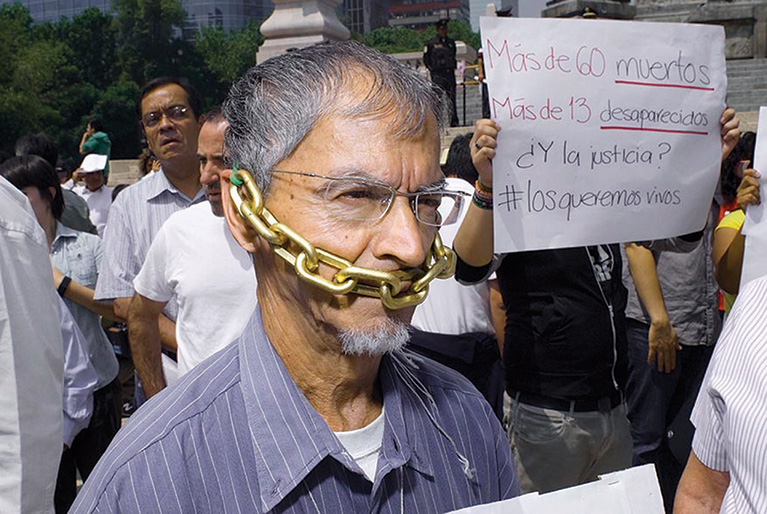 The COVID-19 pandemic has presented numerous challenges to the global development community. In addition to the direct public health effects, there are also spillover effects, such as an increase in household waste, an increase in instances of hunger, and adverse mental health effects from isolation. Equally concerning is the negative impact on freedom of speech. A new report, Freedom of Expression during COVID-19 (PDF, 1.1 MB), highlights how governments in 20 countries have restricted media organizations' rights and curtailed freedom of speech during the pandemic.
The Law Library of Congress produced the report at IREX's request, and we are pleased to share it here.
The report explores how countries across the globe have introduced new measures aimed at controlling what journalists say, how media organizations cover the news, and how the internet is governed. The report highlights an alarming trend: Many governments are using the pandemic as a pretext to control information flows and silence voices of dissent. 
Formally introduced to target COVID-19–related disinformation, new laws are in fact targeting independent media. "The constitutions of all the countries surveyed protect freedom of expression and of publication," the report states. "However, as soon as these countries introduced emergency regimes to fight the COVID-19 pandemic, media rights were restricted by their governments."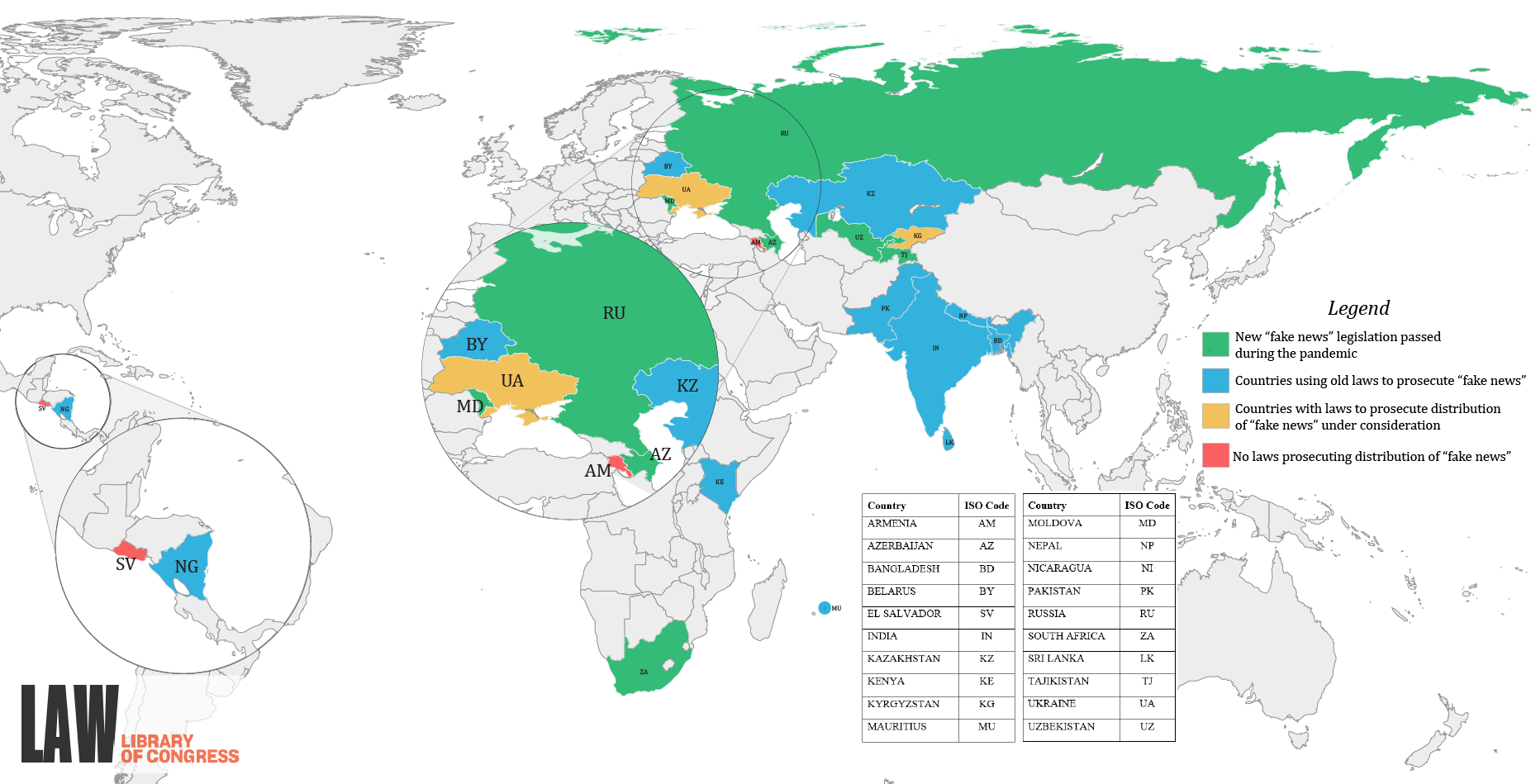 IREX works with partners and participants in many of the countries featured in the report, and we strive to support their struggle for freer societies. COVID-19 has amplified many of the challenges journalists and media face. Now more than ever, the development community must support independent voices so they can continue their crucial work.
Even after the pandemic subsides, the recovery will not be easy. Many of the laws outlined in the report will remain in effect after the pandemic is over, further restricting freedom of speech. The global development community should prepare to address this situation and help media organizations survive in a new world of decreasing advertising revenues, increased government surveillance, and restrictive new laws. Through tailored trainings, grant support, and horizontal peer-to-peer networks, we can support independent and trustworthy institutions and promote the reliable and uncensored media content that is in such high demand during and after the pandemic.
Download the report (PDF, 1.1 MB).
We hope you enjoy the report. If you have questions or comments, please contact Michael Mirny, director of IREX's Information & Media Practice, at mmirny@irex.org.
Photo courtesy of the Knight Foundation, CC BY-SA 2.0.