IREX launches Climate Talent Initiative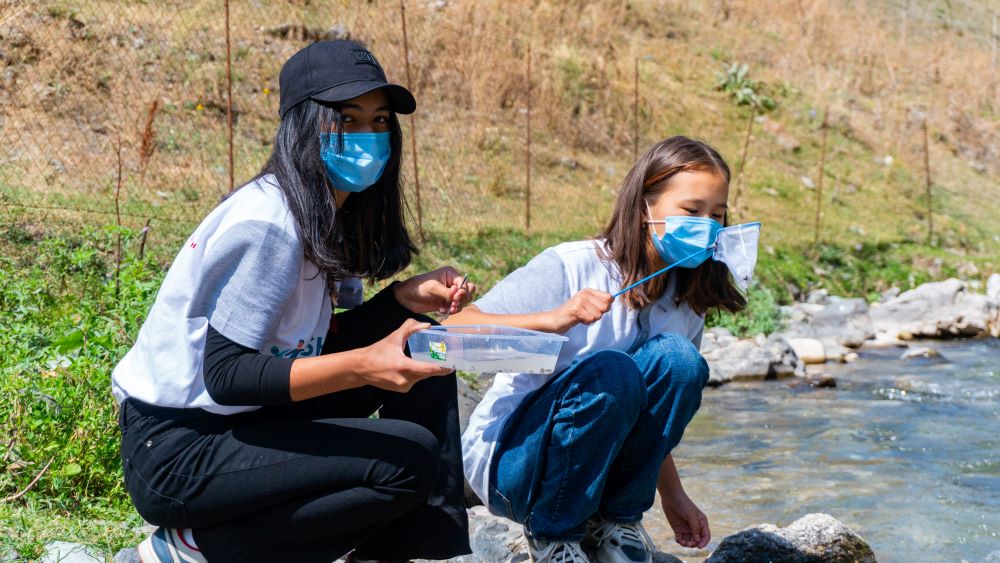 IREX is proud to announce the launch of the Climate Talent Initiative. The new initiative is an innovative set of programs fully dedicated to climate action. The Climate Talent Initiative brings together a collection of fellowships to address urgent talent needs in the energy transition sector.  The Climate Talent Initiative is the result of collaboration with Growald Climate Fund.  
In the first nine months of 2023, we experienced record heat, devastating fires, and unprecedented extreme weather events around the globe. Climate action is proving to be one of the most pressing issues of our time and Climate Talent Initiative funders have identified the transition from fossil fuels to clean energy as a key pathway towards addressing climate change. 
IREX Leadership Practice Director Roshan Paul emphasizes that "this effort is inspired by the belief that one of the highest leverage things anyone can do to contribute to our climate challenge is to work on it. The Climate Talent Initiative is designed to meet a gap in the climate sector by providing new pathways to employment and talent development focused on the  energy transition." 
The Climate Talent Initiative supports the energy transition by: 
Increasing the pipeline of talent in the energy transition sector by providing a launchpad for finance professionals to kickstart their climate careers through the Climate Finance Fellowship. Fellows will be placed at climate finance nonprofits for a one-year practicum while also receiving climate change, energy finance, and leadership development training. We are also exploring adapting this model for communications professionals through an upcoming Climate Communications Fellowship. 
Retaining institutional knowledge within the energy transition sector by providing senior climate  leaders with a one-year sabbatical for personal and intellectual growth and exploration with the Energy Transformation Senior Fellowship.  

Supporting existing talent within the climate finance sector through the Fellowship for Current Climate Campaigners, which will provide a three-month course of study with large international nongovernmental organizations during which fellows will design a project to be implemented after the fellowship.  

Elevating the voices of climate leaders and professionals from Asia, Africa, and Latin America, regions that are at high risk for climate disasters. The Climate Talent Initiative will bring more diverse voices and experiences into the global climate finance sector. 
Through the Climate Talent Initiative, IREX is advancing the fight against climate change by addressing the talent needs of the climate sector. Leveraging IREX's 55-year history of delivering innovative fellowship and leadership development programs, the Climate Talent Initiative will strengthen fellows' leadership skills, deepen their knowledge of the climate sector, and provide a network of other climate professionals for support, mentorship, and peer learning. 
The Climate Talent Initiative is currently recruiting fellows for the Climate Finance Fellowship and will host a convening event in Singapore in January 2024.