Safer online – Tips for addressing digital security and the digital divide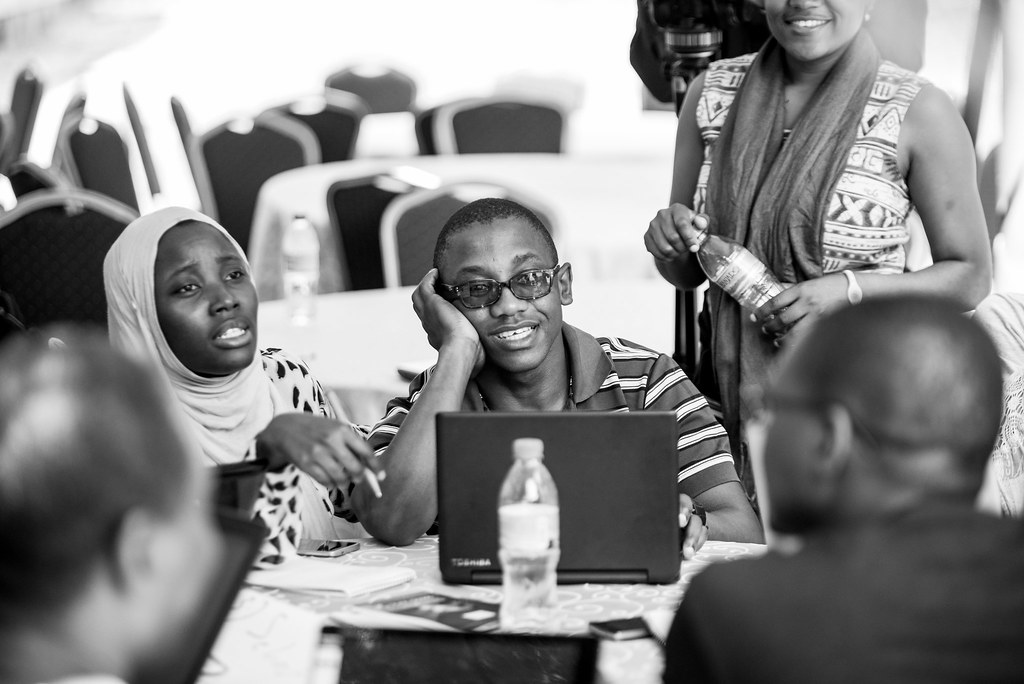 Over the past two years, the number of people using the internet worldwide increased from 4.1 billion to 4.9 billion. In 2021, 63% of the world's population was online. Digital gaps that have persisted over decades are slowly shrinking – more women and more people living in developing countries have gained access to the internet. At the same time, inequities continue to prevent equal enjoyment of the right to freedom of expression, civic participation, and access to information. Pervasive targeted online harassment against female politicians and journalists can have a chilling effect on participation and expression. Trolling and online abuse are in some cases forcing marginalized groups like the LGBTQ+ community off of social media.
How can digital security professionals address the digital divide and contribute to a more equitable and safe online space? I met with IREX digital security and information technology professionals with a variety of backgrounds from around the world to discuss their recommendations.
Based on a breadth of experiences from a wide array of contexts, the group shared their analysis of recent trends, concerns for equal participation of marginalized groups, and some quick and easy fixes to be safer online.   
Cost and connectivity 

barriers to online participation
In rural and remote areas, internet access continues to raise barriers to participation and inequalities are rooted largely in economic inequities. Collins, a cyber security professional working with IREX in Africa, notes that in Kenya, "internet penetration is at about 40% of the population with a vast majority of users connecting to the internet using mobile devices. People in traditional or pastoral communities do not have access to the internet as a result of accessibility, electricity, and poverty." Rene, a digital security trainer with the SAFE program based in Central America, adds that in the context he works in, "the main obstacle that you have in terms of the connectivity of people would be the moderate or high costs of having a device that has enough capacity for your data package."
Attacks against the LGBTQ+ community
In addition to barriers associated with costs of devices and bandwidth, some groups are increasingly prohibited from participating online because of the hostility and violence they face online. In all five regions covered by the experts, the LGBTQ+ community continues to be met with severe attacks and harassment. In Europe, IREX digital security trainers Michael and Iryna reported that organized online bullying and attacks on social media have become part of everyday life. The perpetrators try to prevent organizations or individuals from being represented online and attacks such as SMS-bombing and phishing against the LGBTQ+ community aim to scare, disrupt, and distract activists.  
Bryan, a cybersecurity professional working with IREX in North America, shared, "Targeting of LGBT groups via dating apps in societies that shun same sex relationships is still an issue. The targeting is usually done through geolocation and was a serious threat three to five years ago. Application engineers have responded with security updates and enhancements, but without proper education it continues to be a concern."
Lack of diversity
While marginalized groups face additional threats online, the experts that serve them are not always representative of the diversity in the societies where they work. The IT sector is notoriously male dominated, with women making up as few as 19% of cyber security specialists according to LinkedIn data. Social expectations as well as cost are some of the reasons for this gap according to Collins: "Social factors limit women in Kenya from joining STEM education and there is a great financial cost in getting skills, where use of computing devices is expected and education on digital security is expensive to most families. Solutions can include education, sponsorship, and mentorship opportunities for skilling young girls who are interested in the profession." Bryan's advice is simple, "Start young and ditch gender norms among kids."
Digital solutions
What can activists and journalists do to mitigate some of the risks they might face related to their identity or because they belong to a marginalized group? IREX's digital security experts shared five easy and effective tips for online safety that can be implemented even if your bandwidth is limited or if you have little time and resources to devote to digital security:
1. Use a password manager
A password manager is a digital vault with enhanced security features where you can store all your passwords. With a password manager, you only need to remember one password. Some password managers are free, others come with a fee.
2. Use a VPN (Virtual Private Network)
A VPN creates a virtual tunnel for your data with additional security features that allow more security and privacy online. There are free versions, but the experts recommend those that come with a small fee since they are more reliable.   
3. Pick your messaging apps based on privacy and security features
You might already be using different messaging apps for different contacts and conversations. Review the security features and consider using those that offer better protection.
4. Make sure your operating systems receive updates and install them promptly
For desktops and laptops, a regular restart is often an easy fix. Although licensed operating systems (rather than free pirated downloads) come with a cost, the experts recommend them as a key preventive measure against malware attacks.
5. Educate yourself on digital risks and mitigation measures
Take a course or start learning about digital security through resources like Surveillance Self-Defense by Electronic Frontier Foundation (several languages), Security Planner by Consumer Reports (EN/SP), Privacy and Security Information by Restore Privacy (EN), and MilpaDigital by CódigoSur (SP).