How experiential education is improving career readiness in Iraq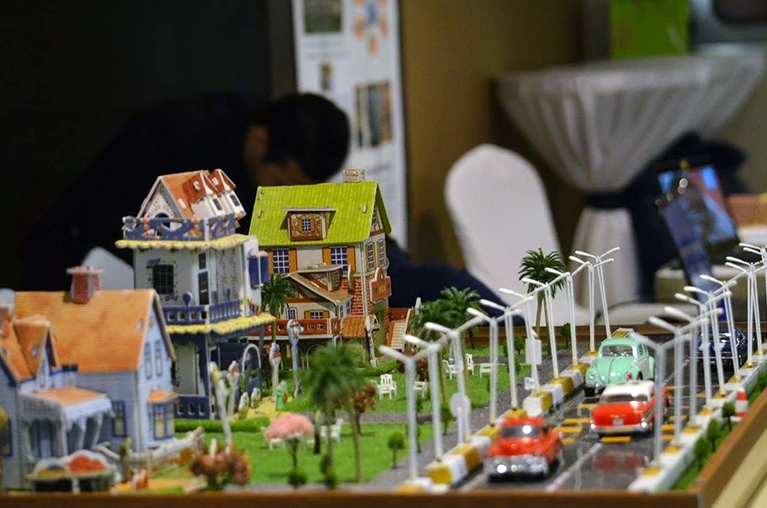 With the rapidly evolving nature of work and increasing use of automation and artificial intelligence across industries, educational institutions must find innovative ways to equip students with the skills and abilities for successful careers. One promising solution is experiential education: structured activities and learning outside the classroom.
In a recent labor market survey IREX conducted in Iraq, one in four employers reported that university graduates lacked critical-thinking and problem-solving skills needed for entry-level work. Only 24% of employers felt that graduates had the technology knowledge required for their job.
Experiential education opportunities such as Design Days and university internship programs provide students valuable workforce preparation while also fostering closer links between educational institutions and the private sector. At IREX, we've found that these "learning by doing" experiences improve teamwork, self-confidence, and critical thinking, as well as students' technical skills related to diverse industries. This model spurs innovation, sparks creativity, and tests students' resilience—life skills that will prepare youth for the workplace and beyond.
At this year's Comparative and International Education Society (CIES) Conference, I'll share what IREX has learned through our experiential educational initiatives in Iraq at the panel "Education and Industry Linkages and Partnerships for Youth Success."
If you are unable to make it to CIES, this article presents some of the highlights of our work through the U.S.–Iraq Higher Education Partnership Program. I also offer several tips that you may find relevant for educational programming as well.
Design Day competitions: Practical skills for real-world application
Adapted from engineering capstone projects used in U.S. universities, Design Day is an experiential learning model that better equips students for the world of work. IREX's fall 2018 Design Day competition in Iraq involved 64 student teams across 24 universities.  Over the course of a semester, students worked in teams with faculty advisors and industry representatives to design solutions to real-world problems faced by local companies. During a final program showcase, industry and government partners provided real-time feedback to students on their projects.
Internships: Developing competencies for career readiness
Industry partners we work with in Iraq have emphasized that one of the best ways to better prepare university students to enter the workforce is to provide practical experience via internship programs. As one company representative noted, "If the choice for an entry-level salesperson comes down to a student who has done an internship and one who hasn't, we almost always go for the student with the internship experience."
Responding to our Industry Advisory Board recommendations, IREX recently created a "best practices" internship guide for use by both universities and companies. The manual provides guidance and practical tools to efficiently structure mutually beneficial experiences for both interns and companies throughout the internship lifecycle: from recruitment, to onboarding, to mentorship and supervision, to intern evaluation.
Each of the career development centers we support has established targets for internship programs, with a goal of over 400 new intern placements around the country this summer.
Three tips for implementing experiential education initiatives
Through the Design Day Challenge and internship program launch in Iraq this past year, we've worked with stakeholders including nearly 50 public university career development centers, more than 100 private-sector partners, and ministry and government partners. We've found the following approaches helpful in our work with industry partners and career development centers:
1. Provide toolkits and templates, but leave ample room for adaptation
We've found that the best way to ensure buy-in is to hold structured training sessions on program tools, with time included for discussion on how to adapt them to the context.
IREX's Design Day Toolkit and Internship Program Manual provide a roadmap for career development centers for how to plan, implement, and measure results for these initiatives. Both of these tools include ready-to-go templates that staff can use in their interaction with students, faculty, and companies. These templates can also be easily adapted to fit local institution academic calendars and career development center workplans.
2. Test your tools
Whenever possible, build in the time to test your tools in the program design process, inviting input from stakeholders who will be involved in the initiatives.
Before rolling out our internship program manual, we reached out to industry partners across Iraq for their feedback. We requested their expert recommendations to ensure the tool resonated with them and was applicable for actual employers' use. Of course, respect for partners' time is paramount. Instead of requesting feedback on the entire manual, we broke it into sections and asked for targeted feedback from a number of industry partners.
3. Unstructured office hours, both online and offline, can be key for innovation
Be certain when building experiential education programs (and training) to create spaces and opportunities for interaction with stakeholders. If your target audience is multilingual, factor in time for team members who can translate and help navigate cultural contexts as well.
IREX holds regular meetings with career development center staff across Iraq. Because we can only bring staff together a few times a year, we use various communication platforms to meet virtually at least once a month. In addition to structured training sessions, we leave space to meet with staff once a month via virtual office hours.
Oftentimes, some of the best ideas for program innovations come from these intentionally agenda-free consultations. At one such session, we shared tactics for how to finance Design Day activities, discussing strategies for engagement with both industry partners and educational institution leadership. 
Strengthening long-term educational institution–employer engagement
Experiential education initiatives can provide a platform for long-term engagement and collaboration between educational institutions and industry. Internships, Design Days, and other initiatives such as youth-led labor market assessments or job shadowing programs better position youth for the world of work, and help academic institutions bridge the skills gap. Employers gain a pipeline of potential employees, as well as fresh perspective and talent.
If you are at CIES, I invite you to join us as we highlight our work in education-industry collaboration. IREXers will also share insights about education, youth, and leadership development during the following sessions: