IREX: A global development & education organization
We strive for a more just, prosperous, and inclusive world.
Impact & Learning
This checklist helps teams reflect on digital barriers to inclusion in online learning and embrace more inclusive practices.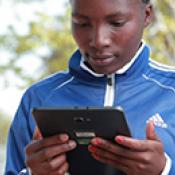 Our learning agenda for understanding local networks and determining how to engage with them in an equitable and impactful way.