Collaborative partnerships to advance Jordan's economy: Five recommendations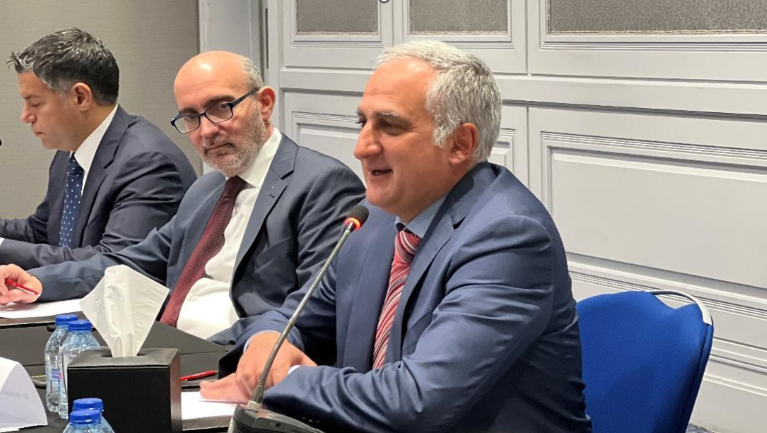 In Jordan, IREX recently brought together leaders from universities, the private sector, and the government in a learning session, titled "Connecting Research & Innovation to Local and Global Development Needs," to explore how they can partner on research and innovation to drive economic growth.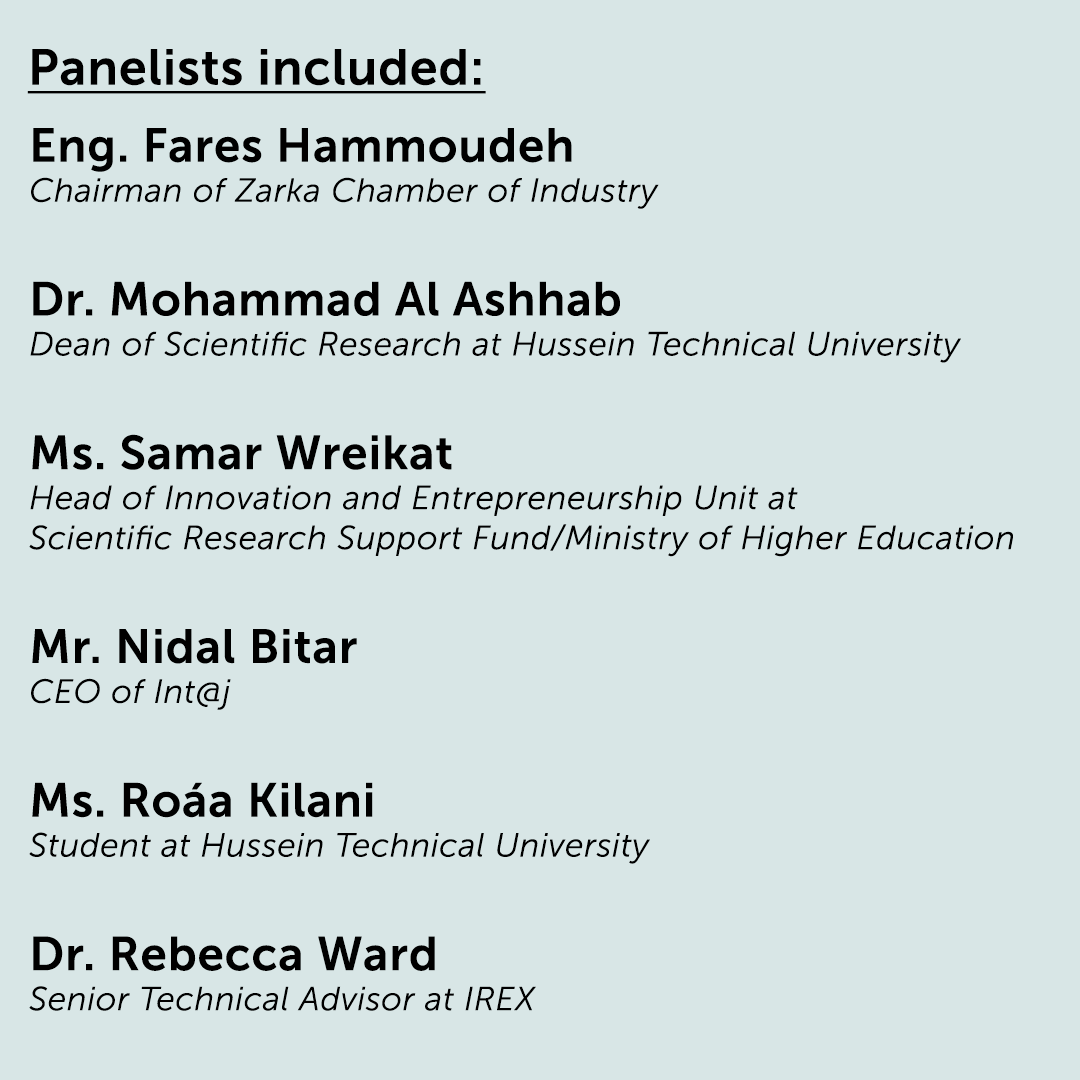 Through this discussion, participants identified several recommendations (below) on how to form partnerships through which research and knowledge can be more impactful and contribute to comprehensive sustainable growth in Jordan.
Research and innovation: why they matter in Jordan
Recently Jordan launched a 10-year plan, titled the Economic Modernisation Vision, which focuses on unleashing Jordan's full potential to achieve comprehensive sustainable growth and expand job opportunities.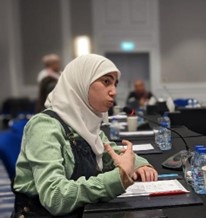 One component of this plan is to produce, process, and apply knowledge and research more effectively. In order to do this, universities—which are vital economic institutions—must create "real-world impact" from their research, whether that be an impact on government policy, a new product or process in the private sector, or improvements to civic or social life.
Additionally, in order to transfer or co-produce knowledge, universities need to engage actors outside their own walls: proactively finding clients and customers; engaging with policymakers, practitioners and communities; and finding partners to commercialize a research output or provide manufacturing capability.
Further complicating this dynamic is the fact that many private companies in Jordan are small and medium-sized enterprises, which makes it hard for them to invest the resources or time in research and development or collaborations with larger higher education institutions.
Therefore, universities, private companies, youth, and government agencies need clearly defined next steps on how to best form these collaborative partnerships, which will ultimately advance Jordan's economic growth.
Recommendations: 
1. Center research

and

innovation on creating solutions to common problems
Innovation happens when what is possible meets what is needed and the only way to do this is by convening people in co-design and production of knowledge. Participants talked about convening research teams and policymakers, practitioners, communities, and industry around big problems in Jordan such as unemployment (which currently hovers at 46% for youth), transportation and traffic, water security, energy, and environmental issues. Centering research and innovation on problem solving moves research from theoretical to practical and helps to get all players on the same page by aligning them to the same goal.
2. Create holistic partnerships between universities and industry that go beyond a single project
Working on a shared research or innovation project takes trust which can best be achieved over time. While flexibility should be maintained for responsive operational and transactional collaborations, all participants agreed that longer-term strategic relationships are preferable and lead to better and more sustainable results. This also allows parties to better understand each other's needs as well as strengths and better maximize roles in partnerships.
3.

Establish

an effective regulatory environment, en

sure institutional processes are responsive to researchers' needs
Participants mentioned the need to ensure that legislation facilitates partnership and commercialization and that processes are not bureaucratic. Additionally, there is a need to have agile and flexible institutional processes that are clear for faculty members and students aiming to conduct research and enable swift action in order to facilitate the smooth progress of research projects, including procurement of equipment, machines, and services. University faculty and staff must have the capability, agency, and motivation to conduct impactful research. Participants also highlighted capacity building for proposal writing and commercialization as a particular need.
4. Measure the impact of research and system relationships
All participants stressed that by focusing on research impact, efforts must be made to measure changes or benefit to the economy, society, public policy, or services (in addition to tracking traditional measures of research success, such as publication and citations). Tracking measures such as new or improved products, processes, or services; improved policy; and jobs and revenues enables stakeholders in order to understand the real-world impact of research. In turn, this information will allow stakeholders to promote learning about what is and isn't working and also serves as an important incentive to maintain buy-in for collaborations between universities and external partners. Participants also highlighted the importance of understanding the nature of current and new systems for collaboration and of sharing critical success factors and lessons learned broadly across the ecosystem.
5. Identify incentives for each stakeholder
Throughout the discussion, participants highlighted the need to recognize complementary incentives and ensure buy-in from all parties in order to have successful partnerships. Stakeholders need to understand the true value for any collaboration and how it stands to positively align with their objectives. Researchers need to recognize opportunities for career enrichment or advancement, financial reward, recognition and research support. External partners need to see clear pathways to solving their own problems with collaborative research solutions or solving their hiring needs.