Young Leaders Drive Liberia's Future in the Lead Up to the October 2023 General Election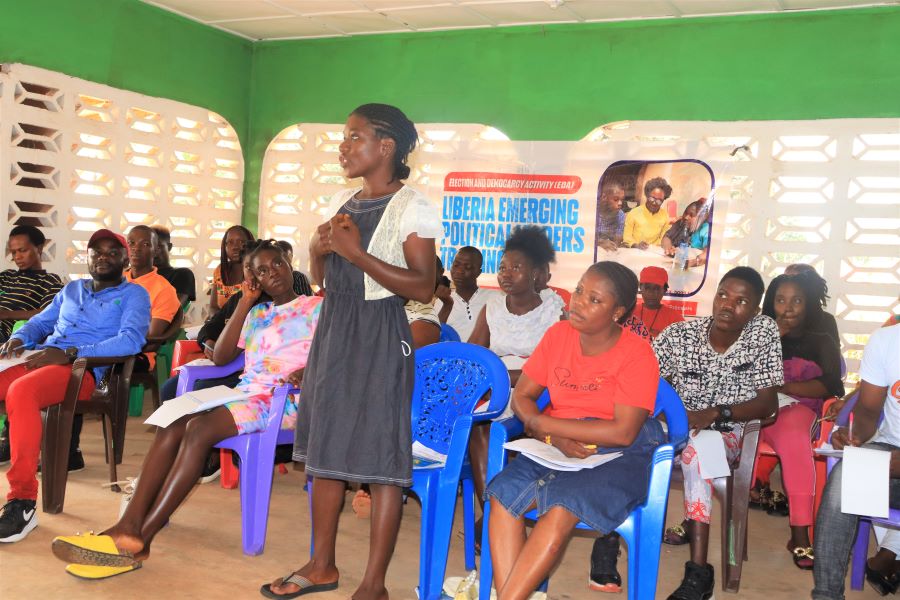 Liberia's upcoming general elections stand as a pivotal moment in the country's history, inspiring the next generation of change-makers and shaping Liberia's future as a democratic beacon of hope in West Africa. Liberia's journey since the end of its civil war has been a testament to the nation's resilience. The conflict, spanning from 1989 to 2003, inflicted profound devastation upon Liberia. However, since the signing of the Comprehensive Peace Agreement in 2003, the nation has made remarkable strides towards recovery and renewal and substantial progress in reestablishing stability and enhancing democratic governance. The Elections and Democracy Activity contributes to this progress by investing in the next generation of political and civic actors across the country.
Funded by USAID and implemented in partnership with Democracy International and local youth-led organization NAYMOTE Partners for Democratic Development, the Elections and Democracy Activity provides young Liberians with the skills, confidence, and networks to run for local office and mobilize citizens to get involved in the upcoming elections through activities such as "get out the vote" campaigns, civic trainings, and community dialogues. Through the Liberia Emerging Political Leaders Training, a comprehensive civic training, and a robust mentorship program, over 1,000 young people across Liberia's 15 counties are transforming the traditional narrative about Liberia's youth—from a potential source of conflict and unrest to the nation's promising future leaders.  
The Elections and Democracy Activity's work builds off IREX's previous Civil Society and Media Leadership program, a USAID-funded program implemented from 2009 to 2015, that similarly engaged Liberians to productively engage their fellow citizens through public dialogue and media. The Elections and Democracy Activity's mentorship program also capitalizes on IREX's long-standing leadership development programming, identifying motivated mentors among Liberian alumni from the Mandela Washington Fellowship for Young African Leaders Initiative and the Community Solutions Program, both funded by the U.S. State Department. 
Young Leaders Take Active Roles During Election Season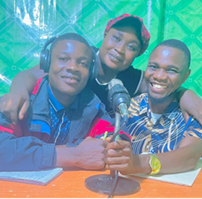 Several Liberia Emerging Political Leaders Training graduates are demonstrating their willingness to transform their learning into action by running for local office and hosting dialogues among their fellow citizens on the upcoming 2023 general and presidential elections. Liberia Emerging Political Leaders Training graduate Clarence H. Cole has even entered the elections as a representative candidate for his district, running on a platform of youth empowerment with focus on expanding vocational training and improving education, increasing gender equity, and ensuring a peaceful election cycle.
Others, like Mamie Moore of Bong County, have taken to the airwaves. Beyond serving as an observer for Bong's District #2 biometric voting exercise for the Elections Coordinating Committee, Mamie brought together more Liberia Emerging Political Leaders Training graduates to lead civics trainings at local schools. Their work caught the eye of Radio Gbarnga 96.5 FM who invited the team to serve as guests on the program "Democracy by Radio," discussing civic responsibilities and encouraging first-time voters to register ahead of the elections.  
As the 2023 election approaches, Liberians will have the opportunity to elect their next president, House of Representatives, and half of the Senate. In the face of this moment of great potential, we anticipate that more Liberia Emerging Political Leaders Training graduates will engage in the political process and mobilize their neighbors and communities to register to vote. They will practice their civic duty in various creative ways to advance Liberia's nascent yet promising democratic future.