How a new generation of Moldovan TV producers is transforming the local TV industry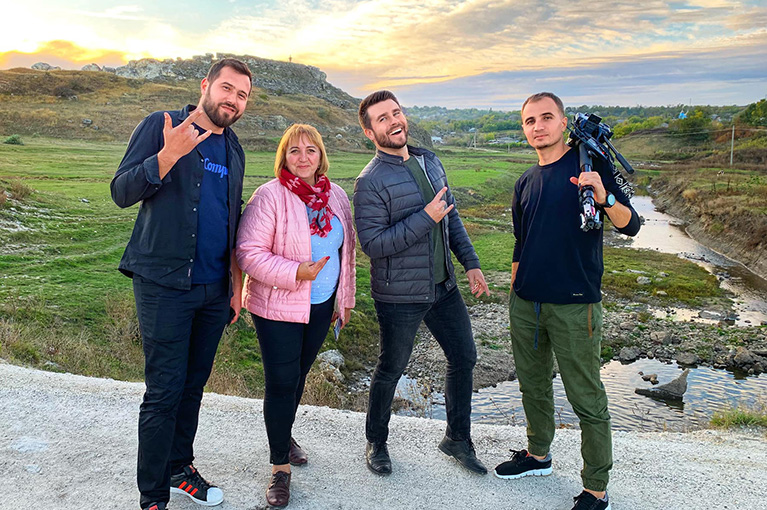 TV production in Moldova has traditionally been dominated by outlets with a fairly rigid and insular production model. The Creating Content Connections in Moldova (CCCM) project introduced a model of partnering with content creators and broadcasters to produce original TV programs, increase growth, and maximize local professional capacities. As a result, Moldovan outlets have diversified their TV content and enabled a new generation of media professionals to transform local TV.
CCCM is funded by the U.S. Department of State through the U.S. Embassy in Moldova. The program aims to increase the variety of high-quality and innovative TV entertainment shows available to Moldovans, while supporting a sustainable, growth-oriented environment in Moldova's creative television industry.
One of CCCM's main goals is to promote the production of original television programs that respond to local audience preferences. The program works by facilitating partnerships and strengthening the capacity of talented professionals from Moldovan TV stations and production houses. Project support covers production, script writing, marketing, and pitching skills.
With coaching from CCCM, local TV production teams seek out new opportunities, produce TV shows with a quality- and evidence-based approach, and explore regional marketing possibilities. Tur-Retur and Unexpected Guest exemplify CCCM's impact.
Producing Moldova's first local travel show based on an innovative coproduction model
Tur-Retur is a local Moldovan travel entertainment show produced by Canal Regional in collaboration with production house CIOFilm and video blogger Dorin Galben. The show follows Dorin Galben as he explores Moldova's must-see attractions, local food, and tourist activities.
Each episode focuses on a different district of Moldova, engaging with not only well-known attractions, but also lesser-known places, differentiating Tur-Retur from other travel shows.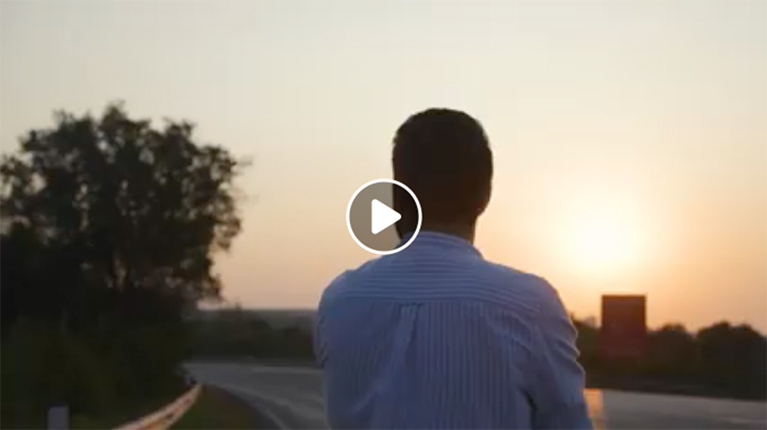 In traditional Moldovan TV production, the TV channel usually owns most of the production process. The first season of Tur-Retur broke this mold. Tur-Retur was developed as a coproduction between TV professionals from Canal Regional, a vlogger host that provided creative input, an outsourced production house, and an external video and sound editor.
These diverse skills, resources, and professional backgrounds resulted in a high-quality first season that Moldovan audiences loved. The Deputy Public Affairs Officer in Moldova expressed his appreciation for the high production standards and theme of Tur-Retur. He highlighted that Moldovans benefit from shows that promote diverse regions' potential for tourism and development. 
Tur-Retur is working on producing its second season, funded by both the U.S. Department of State and UNDP Moldova's Support to Confidence Building Measures Programme. The UNDP program aims to strengthen relationships between people living on both banks of the Nistru River.
To meet these goals, Tur-Retur's second season addresses inclusiveness and diversity, with three episodes filmed on the left bank of Nistru river—a self-proclaimed break-away region. Tur-Retur has also been recognized by the leading Moldovan outlet Jurnal TV, which has expressed interest in supporting the production and broadcast of its second season.
Unexpected Guest launched its creator's TV career
While featuring a charismatic chef and colorful, creative recipes, Unexpected Guest is anything but a typical cooking show. On Unexpected Guest, the chef-presenter visits the households of ordinary Moldovans and cooks a meal with whatever ingredients are on hand.
Offering more than culinary lessons, the show delves into the lives and stories of Moldovan families.

The show's concept was created by Anna Antir in collaboration with the regional Elita TV station. Unexpected Guest marked Antir's breakthrough into the Moldovan TV market.
Before Unexpected Guest, Antir had worked for over 10 years in the production of music videos, feature films, and commercials. Through the project, she quickly learned that a TV show producer's responsibilities extend beyond the production. She gained experience in broadcast strategy development, public relations and social media promotion, networking, commercial partnership building, and advertising.
Like Tur-Retur, Unexpected Guest was produced by beginner professionals in TV production in the first season and broadcast on major TV stations. During the broadcast on TV8, audiences viewed Unexpected Guest on TV more than 500,000 times and watched it on Facebook more than 212,000 times.
Following the success of the show's initial airing on Elita TV, Unexpected Guest was acquired by the larger station TV8, increasing opportunities for advertising, ratings analysis, data-driven sales strategies, and commercial partnerships.
Antir's success with Unexpected Guest opened another opportunity for her, once again supported through CCCM's subgrant funding. TV8 is betting on her to produce another hit—this time a new scripted comedy TV series, #OameniZambarele (Smiling People). #OameniZambarele is in production and will air this fall.
CCCM continues to support the talent of local content creators, strengthening necessary operational skills while facilitating an environment for new content-promoting partnerships. With an ongoing focus on sustainability and long-term results, CCCM will assist the existing cohort of local producers in developing further seasons of these shows, promote an innovative business model in Moldovan TV production, and grow partnerships between TV broadcasters and independent producers and creators.