Cultivating leaders to strengthen civil society in Brazil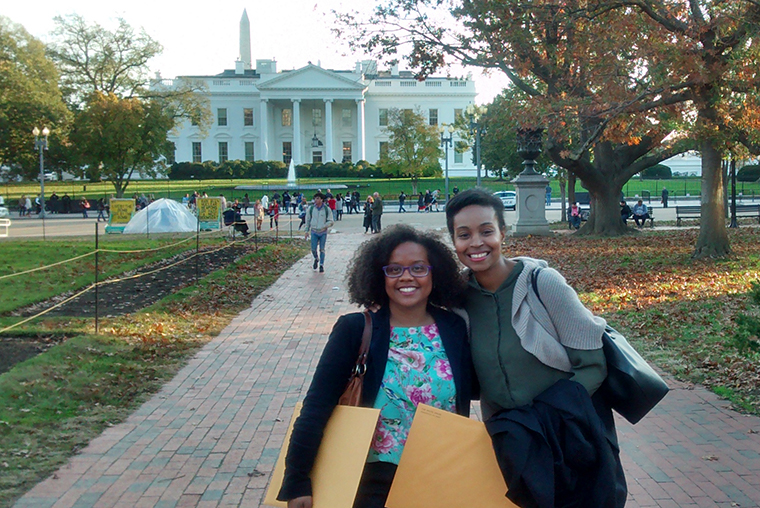 Across the globe, civil society plays an important role in keeping governments accountable, providing services to underserved populations, and giving communities a voice in their own future. While civil society organizations rightfully receive credit for taking on these monumental tasks, it is also the hard work of individual leaders within these organizations who are driving change—leaders like Loren Almeida.
Hailing from Brazil, Almeida works with CIEDS, one of the oldest and largest civil society organizations in the country, on youth and corporate social responsibility programs. She recently spearheaded a working group within CIEDS focused on strengthening the civil society sector in Brazil as a whole—looking for ways to enhance their management and governance practices. This new confidence and leadership within CIEDS comes from her time in the Community Solutions Program (CSP).
"The experience triggered in me the drive for learning more, to understand more profoundly how and why things are the way they are [in Brazil]," Almeida explains.
Developing leadership talent
For the past five years, IREX has supported civil society leaders like Almeida through CSP, working with young professionals around the world to enhance their leadership and management skills so they can bring new ideas and solutions home to confront issues that affect all communities: from climate change to inter-community conflict, from gender issues to government transparency.
Through individually tailored fellowships with some of the best nonprofits and government agencies across the United States, these leaders develop their talents and find renewed inspiration to tackle issues in their own communities.
During her time in CSP, Almeida worked with the public policy team at United Way Worldwide on the issue of refugee integration—researching what United Way affiliates are doing globally and informing a strategy for a more universal approach across the organization. But what she learned reached far beyond the implications for United Way's refugee programs.
"I learned to understand the big picture," Almeida recalls of her time with United Way. "My analysis capacity improved considerably. I also learned to be self-motivated, work independently, be more assertive, and understand the importance of measuring project impacts."
Partnering for success
Almeida isn't the first leader who has gained renewed energy and a new perspective from her time in CSP and working with United Way Worldwide; United Way has been an important partner for CSP since the program began in 2011.
"It's been a really beneficial experience for United Way because we get to bring in expertise and experience from folks outside of the U.S. who have different perspectives on how to support civil society," says Lindsay Torrico, Director of Policy and Advocacy at United Way Worldwide.
Torrico worked with Ameida in 2015, and has worked with a diverse group of leaders from across the globe through this program. While leaders have come from a variety of countries and backgrounds to work with United Way, one thing remains consistent: "High-quality talent," says Torrico. "The fellows have been very professional and strategic and have a good work ethic. Every fellow has been spot-on and has met our needs as an organization."
Bringing it back home
Almeida's time at United Way helped her gain a new perspective on both her role at CIEDS and her role as a citizen. "Being at United Way, and specifically working with public policy and advocacy division, I learned that to be a good citizen I need to be an active citizen," Almeida explains. "Before I was really focused on my program management tasks and didn't take a broader view or think I needed a seat at the table. Now I understand how the democratic and political systems work, and I have the confidence that I can make a change."
The Community Solutions Program is a program of the U.S. Department of State Bureau of Educational and Cultural Affairs and implemented by IREX.