Higher Education Institutional Capacity Assessment Tool (HEICAT)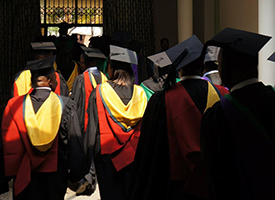 Contact rward@irex.org to request the resource
The HEICAT is designed to help higher education institutions gauge their performance across a range of management and academic functions by evaluating the extent to which they meet a series of good practice criterion. The tool is composed of the following components:
A facilitator's guide: A detailed step-by-step guide to walk the facilitator through the process of using the toolkit.
A qualitative data collection tool: A comprehensive questionnaire. Questions are designed to capture information within the higher education institution under study, and in the wider higher education system.
A scoring matrix: A framework for quantifying performance across the HEICAT categories. Within each category, the matrix identifies a series of "good practice criteria." Using evidence from interviews, observation, and document review, the facilitator scores the institution under study based on the extent to which it meets each criterion.
A report template: A template designed to maximize the value of the feedback provided to the institution under study. It provides the structure and format to professionally present the data collected and analyzed with this tool.
The HEICAT is a flexible tool that can be either used by an external consultant or self-administered. Facilitators can use all or part of the HEICAT. It can be used in a variety of ways: as a useful baseline to assess performance and prioritize "next steps," to support data-informed decision making as a basis for instituting change, and to compare performance across time to determine progress in achieving goals and objectives.