Can Youth-Led Networks Take Development to Scale in Kenya? Developing a Learning Agenda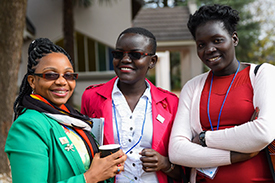 Networks play a pivotal role in creating positive impact for people, communities, organizations, businesses, and governments. While frameworks to capture and accelerate network impact exist, there are gaps in both global and local evidence about the value proposition of networks in the international development sector.
How can youth-led networks strengthen development outcomes for youth? This publication proposes a set of learning questions to help youth-serving networks, organizations, and donors better understand the value proposition for investing in networks to create social change.
This document shares our reflections and recommendations about the following areas:
What kinds of change do Kenyan youth-led networks create?

What constitutes a high-impact youth-led network in Kenya?

When do networks reinforce equity gaps and when do they address equity?