An update from IREX President and CEO Kristin Lord on IREX's fund for Ukraine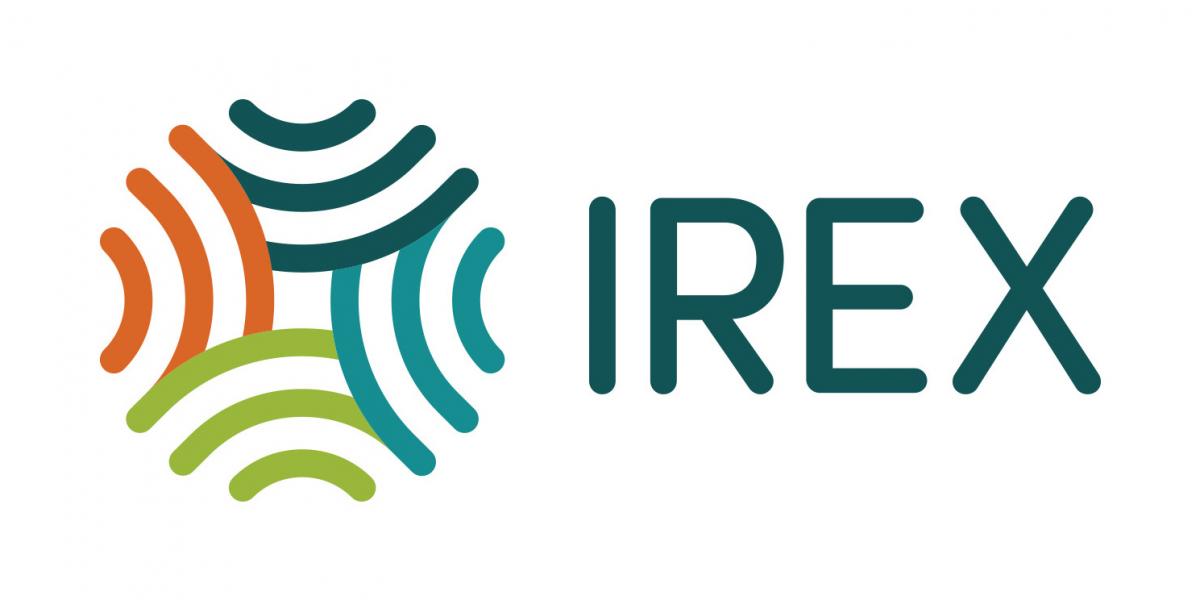 For just over five months, Russian forces have mercilessly attacked Ukraine. The war has ravaged the Ukrainian economy, destroyed property throughout the country, and led to the death of thousands of civilians. With support from our donors, we have provided critical aid to the Ukrainian people.
The Office of the United Nations High Commissioner for Human Rights verified that the war has resulted in the death of 5,237 civilians. Of them, 348 were children. An additional 7,035 people have been injured and tens of thousands have been displaced and had their incomes drastically reduced or eliminated altogether.

Donor contributions enabled IREX to provide critical aid to the Ukrainian people. We have raised more than $420,000 and have spent or allocated more than 98% of it.

Despite our work and the work of many other organizations, Ukraine needs additional assistance and will likely need assistance for the foreseeable future. With continued support, we will engage with local partners and aid groups to:
Procure fuel vouchers to distribute of humanitarian aid;

Acquire transportation to securely evacuate vulnerable populations to safer parts of the country;

Purchase and distribute first-aid kits and hygiene products; and

Supply newsrooms and media outlets with equipment and tools to counter Russian disinformation.
Below is a summary of the assistance we have provided since our last Fund report.
 
Meeting humanitarian needs on the ground of civilians and vulnerable populations
IREX is working with local volunteer groups, activists, and nongovernmental organizations to provide much needed aid, such as food, medicines, hygiene products, transportation, and fuel across Ukraine. Our work includes:
Contributing to a Sumy-based nongovernmental organization's efforts to collect medical supplies and drive specialized doctors to occupied villages and towns for visits to individual households and communities.

Purchasing first-aid kits and fuel vouchers to deliver humanitarian aid in Chernihiv, Kharkiv, Dnipropetrovsk, and Donetsk.

Supplying a Kyiv shelter for internally displaced people with kitchen supplies, including appliances, cookware, and eating and serving utensils.

Partnering with a nongovernmental organization to provide storage for donated aid, fuel for its delivery, a computer to track the organization's activity, and a video surveillance system to secure the warehouse where humanitarian aid is kept in Zaporizhzhia.

Assisting an organization with distributing blankets, sleeping bags, hygiene products, and bandages to internally displaced people in Ivano-Frankivsk.

Helping internally displaced persons renovate homes by updating electrical systems, replacing windows and doors, installing insulation, and repairing bathrooms in western and central Ukraine to ensure decent living conditions for long-term stay where priority will be given to the elderly, large families, and single parent families.
Supporting Ukrainian children
To mitigate the devastating impact the war is having on the Ukrainian education system, IREX is supporting the facilitation of the online instruction for a school based in Kharkiv where 19 teachers provide remote learning for 150 pupils of various grades. 

Safety and support for journalists and independent media outlets
IREX has been supporting nearly a dozen media outlets (online, print, and television) and sixty-five journalists to provide reliable information to civilians and to counter Russian disinformation from the liberated territories of Chernihiv and Kharkiv. These outlets and journalists are producing online content, securing their online platforms against cyber-attacks, and have resumed printing a regional newspaper.

When television stations in the occupied regions were no longer able to broadcast, we began assisting the stations' journalists to maintain and update the broadcasters' online platforms with critical information about the war.

Beyond the fund: Redirecting existing IREX programs
At the start of the invasion, IREX had more than 100 staff in Ukraine and Eastern Europe implementing an array of initiatives. Because of our pre-war presence, the IREX teams in the region were able to quickly shift their efforts to respond to the needs of the Ukrainians. Below are a few examples of our redirected work.
Using 24 libraries and 9 youth centers as hubs for youth to receive psychosocial support, job-seeking resources and professional development, media literacy skills, and training on safety and human trafficking. To date, 20,200 people have been able to receive services from IREX-supported libraries and 3,900 people in youth centers.

With the Government of Ukraine's SpivDiia platform, IREX helped to mobilize youth volunteers to source, coordinate, and deliver humanitarian assistance to over 113,000 people across Ukraine, including cities in the country's south and east. The initiative also provided mentorship, psychological support, and skills training to internally displaced youth along with integration activities for local and displaced children and youth.

Purchasing and delivering more than $450,000 of humanitarian assistance, primarily hygiene products, to 21 Ukrainian communities who indicated they needed such assistance.

With a local partner, IREX launched a Trust Line to provide legal, employment, psychosocial and administrative support over the phone to veterans, relatives of veterans and service members, civilians and displaced persons. The Trust Line has been operating for more than three months, and it has already received and processed over 1,400 requests.

In response to Russia's chemical weapons threats, IREX and a local partner produced lectures and webinars to teach Ukrainians how to prepare for chemical weapons attacks, created a chatbot to answer questions about chemical weapons, and purchased 150 first aid kits and 42 sets of ballistic armor to increase preparedness.

Hosting virtual seminars for teachers and institute instructors on resilience to disinformation and healthy information engagement during a time of war. The project has already reached more than 1,000 key stakeholders with seminars that are responsive to changing threats and needs.
Continued support for Ukraine needed
IREX has been on the ground in Ukraine working to positively impact its citizens long before Russia attacked in February. And with additional contributions, we will continue to provide support to the Ukrainian people and seek to address additional needs that may emerge. We are committed to enabling a more just, prosperous, and inclusive future for Ukraine.

If you would like to help, please donate to our Rapid Reaction Support Fund.