Donate to IREX's efforts in Ukraine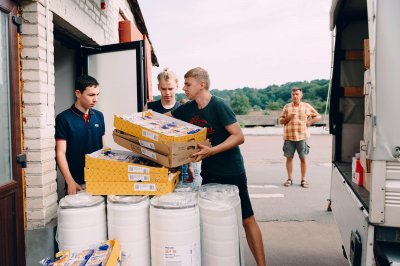 Like so many around the world, we are appalled by Russia's invasion of Ukraine. 
The recent missile attacks on Ukraine's population centers, have made it evident that the Russians have no intention of ending the unjust war in the near term. It is also clear that the Ukrainians will need assistance for the foreseeable future.
For decades, IREX has worked to positively impact the lives of Ukrainians. And we will continue to work with partners to meet the urgent needs of Ukrainian civilians, vulnerable populations, and internally displaced persons through the next phase of our Rapid Reaction Support Fund. 
DONATE BY ELECTRONIC TRANSFER OR MAIL 
The items Ukrainians need include, heaters, fuel vouchers, and first-aid kits. The following estimates are inclusive of procurement and delivery costs, and staff time needed to identify and vet recipients.
$2,000 will provide heat to approximately 40 people living in temporary shelters.
$4,000 in fuel vouchers will provide transport to approximately 120 civilians or will provide 30 trips totaling 22,500 kilometers to distribute humanitarian aid. 
$5,000 will provide first-aid kits to 50 families in need.
As the Ukrainians valiantly fight for freedom from tyranny and authoritarianism, your donation of $2,000, $4,000, or $5,000 is critical to the survival of many civilians who are suffering because of Russia's aggression.
Please email info@irex.org for additional information about the Rapid Reaction Support Fund, our programming in Ukraine, or any questions or feedback.
IREX is a 501(c)(3) organization. Donations and gifts are deductible to the full extent allowable under IRS regulations.