Ukrainians Still Need Our Help: The Next Phase of IREX's Rapid Reaction Fund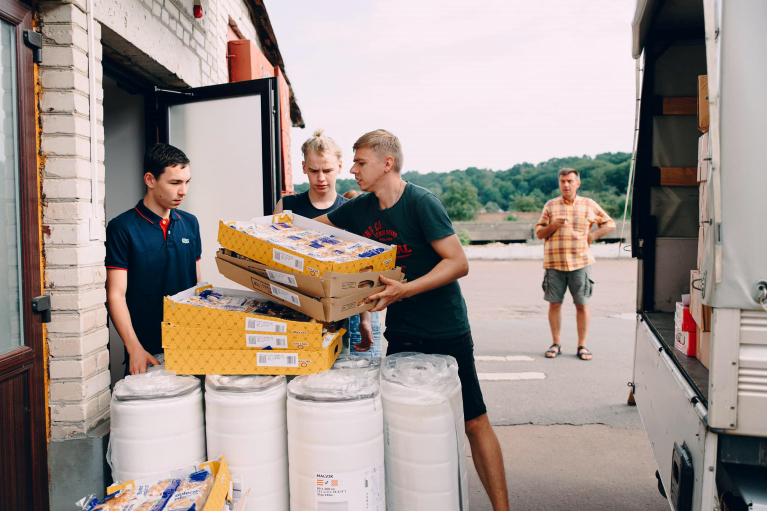 Sadly, Russia's eight-month long war on Ukraine does not appear anywhere close to ending.  To the contrary, it has intensified in recent days with missiles targeting Ukrainian cities resulting in the death of innocent civilians and the destruction of residential buildings and electrical infrastructure. According to media reports, last week's mass air strikes killed 19 people and left 100 wounded. As Russia's brutality continues, IREX remains committed to supporting Ukraine and its people.  
Why IREX is positioned to support Ukraine 
For decades, IREX has supported and partnered with individuals and institutions in Ukraine to create change in their communities. IREX's programs in Ukraine support youth, extend access to quality education, and enable the critical flows of information. IREX also facilitates partnerships and effective dialogue between local governments, media outlets, non-governmental organizations, and communities in Ukraine. 
Prior to the invasion, IREX had more than 100 staff in Ukraine and Eastern Europe implementing an array of initiatives. Because of our pre-war presence, the IREX teams in the region were able to quickly redirect their efforts to respond to the needs of the Ukrainians. Our current work includes using libraries and youth centers as hubs for youth to receive psychosocial support, job-seeking, media literacy skills, and training on safety and human trafficking. We are also partnering with the Government of Ukraine to mobilize youth volunteers to source, coordinate, and deliver humanitarian assistance to over 113,000 people across the country. 
When Russia launched the attack in February, we added to our efforts in Ukraine by launching the Rapid Reaction Support Fund. With generous contributions from the public, we provided more than $530,000 in humanitarian aid to Ukraine's citizens and assisted the nation's journalists to counter Russian disinformation.  
IREX's Rapid Reaction Support Fund enters a new phase 
The recent missile attacks on Ukraine's population centers, have made it evident that the Russians have no intention of ending the unjust war in the near term. It is also clear that the Ukrainians will need assistance for the foreseeable future. IREX will continue to work with partners to meet the urgent needs of Ukrainian civilians, vulnerable populations, and internally displaced persons According to our partners and the World Health Organization, the winter will be especially dangerous because of the lack of access to heat and resources.  
Our partners have shared that the items needed include, heaters, fuel vouchers, and first-aid kits. The following estimates are inclusive of procurement and delivery costs, and staff time needed to identify and vet recipients. 
$2,000 will provide heat to approximately 40 people living in temporary shelters.  

$4,000 in fuel vouchers will provide transport to approximately 120 civilians or will provide 30 trips totaling 22,500 kilometers to distribute humanitarian aid.   

$5,000 will provide first-aid kits to 50 families in need. 
As the Ukrainians valiantly fight for freedom from tyranny and authoritarianism, your donation of $2,000, $4,000, or $5,000 is critical to the survival of many civilians who are suffering because of Russia's aggression. 
If you would like to help, please donate to our Rapid Reaction Support Fund.