IREX launches a media literacy online course for the Baltics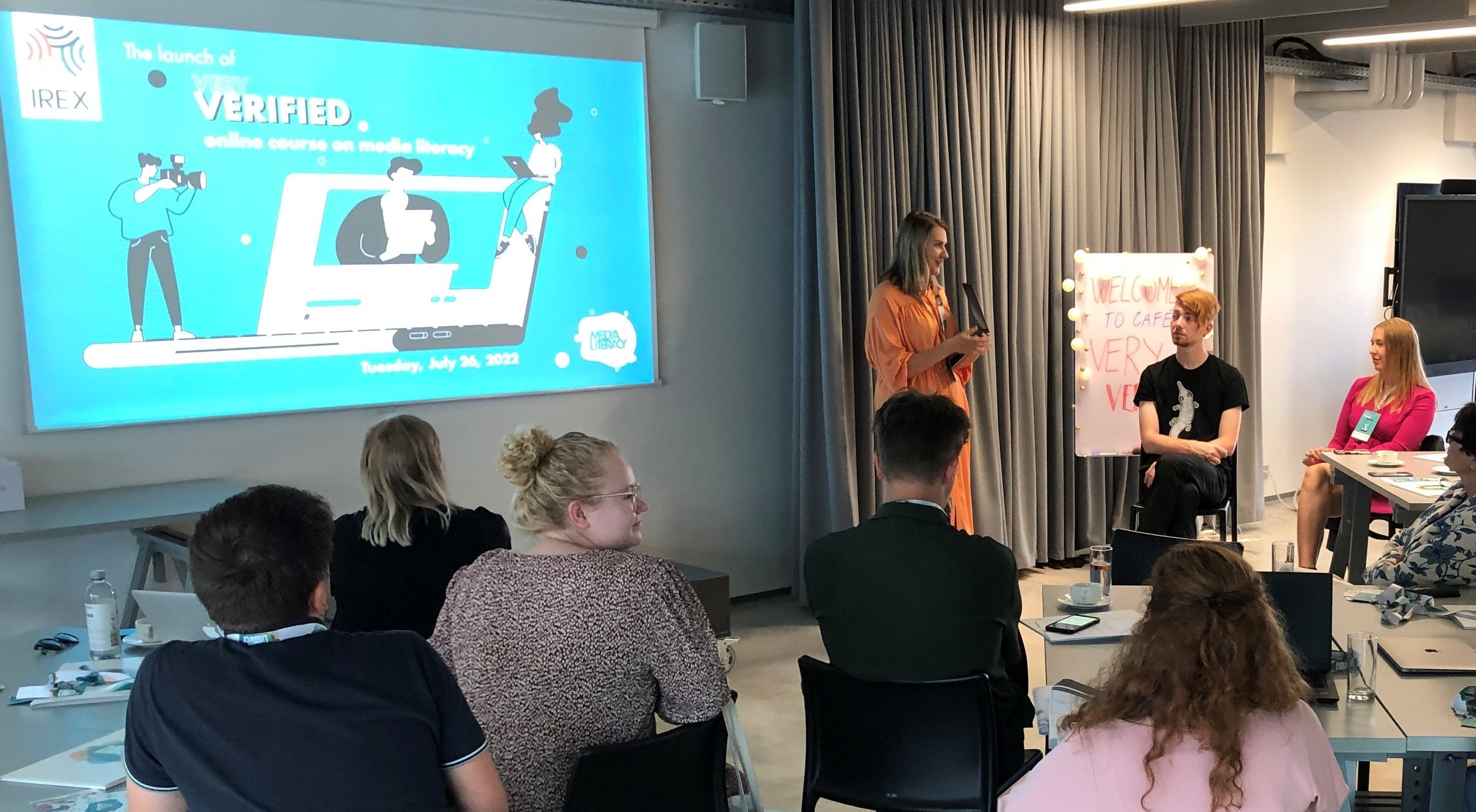 IREX recently launched an open access online course on media literacy to help people in the Baltics identify and use good quality information, curb the spread of mis- and disinformation, and recognize and avoid manipulative information and hate speech. The new course, Very Verified, was developed by "Media Literacy in the Baltics", a program of the U.S. Department of State and administered by IREX, and is available in five languages, Estonian, Latvian, Lithuanian, Russian, and English.  
"We have seen firsthand the destructive nature of rampant mis- and disinformation, which threatens democratic governance, social cohesion, national security, and public health globally," said Kristin Lord, IREX President and CEO. "Very Verified will equip the citizens of the Baltics and beyond with the skills necessary to determine the reliability of information sources, distinguish facts from opinions, resist emotional manipulation, and be good digital citizens."  
The course is based on IREX's Learn to Discern approach to building resilience, which was initially developed for use in Ukraine in 2015.  Since then, it has been adapted to more than 20 other countries worldwide, including Georgia, Indonesia, the Balkans, and the United States.  Very Verified features lessons on how people perceive information, such as emotional regulation, cognitive biases, and digital wellness. The course also highlights how information is selected and presented, such as the work of the newsroom, fact checking, and social media algorithms.  Broader topics such as media ownership, freedom of the press, and practical tools and tips on how to recognize manipulative headlines, verify photos and videos, and how to deal with bots and trolls, are also covered in the course. 
Very Verified was developed in close collaboration with Baltic experts and is designed to be accessible, interactive, and aims to engage users throughout the course with videos, interviews, animations, quizzes, and short articles. Users can take the course independently or using a blended learning approach.