IREX launches annual impact report highlighting our local work and dynamic partnerships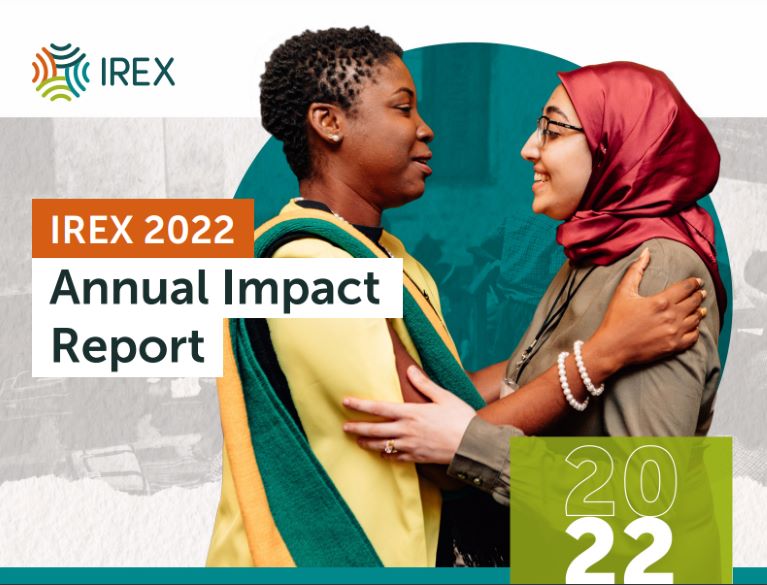 We are excited to share IREX's new annual impact report. This year's report highlights our work with local partners to create more just, prosperous, and inclusive societies.
The problems we seek to address are complex. Their solutions require bold approaches, innovative teams, and the expertise of multiple stakeholders. As you will read in the report, IREX's spirit of problem-solving, collaborative learning, and inclusion makes us an effective partner in meeting many of the world's challenges.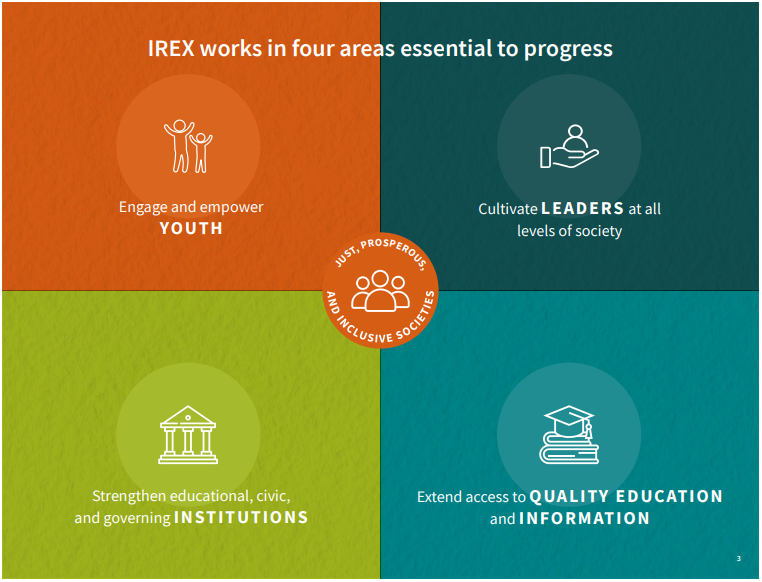 In 2022, IREX had more than 65 programs, an annual portfolio $110 million, and a staff of 650 staff worldwide in 23 country offices. By the close of 2023, we are projecting an annual portfolio of more than $134 million and a global staff of nearly 750 in 26 country offices.