IREX to implement U.S. Department of State's Community Engagement Exchange Program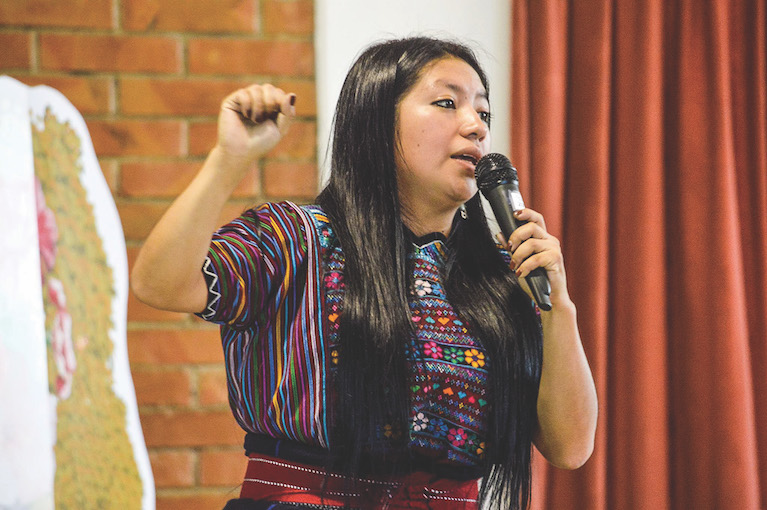 The U.S. Department of State's Bureau of Educational and Cultural Affairs (ECA) will partner with IREX to implement the Community Engagement Exchange (CEE) Program. CEE is a new dynamic global program for social innovators working with communities to address critical 21st-century issues. CEE equips dedicated young leaders with the expertise, skills, and resources to develop multisector approaches and build healthy and engaged communities in over 100 countries.
Funded by the U.S. government, CEE promotes global civic engagement and provides an opportunity for U.S. participants to grow their network and benefit their community through global collaboration. In addition, a select group of seasoned global leaders support the larger global civil society ecosystem by providing mentorship and technical expertise. This unique program creates sustained connections across borders to propel local communities forward.
"At IREX, we believe that the future hinges on people, their potential, and their humanity," said IREX President and CEO Kristin Lord. "Our implementation of the CEE program on behalf of ECA supports our vision of a more just, prosperous, and inclusive world. We are thrilled to be able to support this initiative to build a diverse, global network of civic-minded leaders."
CEE is a year-long program designed to enable civil society leaders, ages 20–27, to harness the power of networks, relationships, and information for the public good, specifically on issues related to civic dialogue and peacebuilding, open and participatory government, women and gender, resilience and sustainable development, and youth engagement.
The fellowship includes a comprehensive leadership and civic engagement curriculum, a three-month fellowship at a U.S. community-based organization, and results-oriented projects in fellows' home communities.
During their three months in the U.S., CEE Fellows acquire technical and leadership skills to catalyze changes in their communities. Embedded in U.S. community-based organizations, CEE Fellows closely collaborate with American counterparts on urgent local challenges. This collaboration builds a strong, global network of young innovators and leaders to drive positive change, both in the United States and in local communities around the globe.
More information
The U.S. Department of State's Bureau of Educational and Cultural Affairs (ECA) builds relations between the people of the United States and the people of other countries through academic, cultural, sports, professional, and private exchanges, as well as public–private partnerships and mentoring programs. These exchange programs improve foreign relations and strengthen the national security of the United States, support U.S. international leadership, and provide a broad range of domestic benefits by helping break down barriers that often divide us. Visit eca.state.gov.
IREX is a global development and education organization. We strive for a more just, prosperous, and inclusive world. With an annual portfolio of $80 million and 400 staff worldwide, we work with partners in more than 100 countries in four areas essential to progress: cultivating leaders, empowering youth, strengthening institutions, and increasing access to quality education and information.
The Community Engagement Exchange Program is sponsored by the U.S. Department of State with funding provided by the U.S. Government and supported in its implementation by IREX.