IREX to implement U.S. Department of State Young Leaders of the Americas Initiative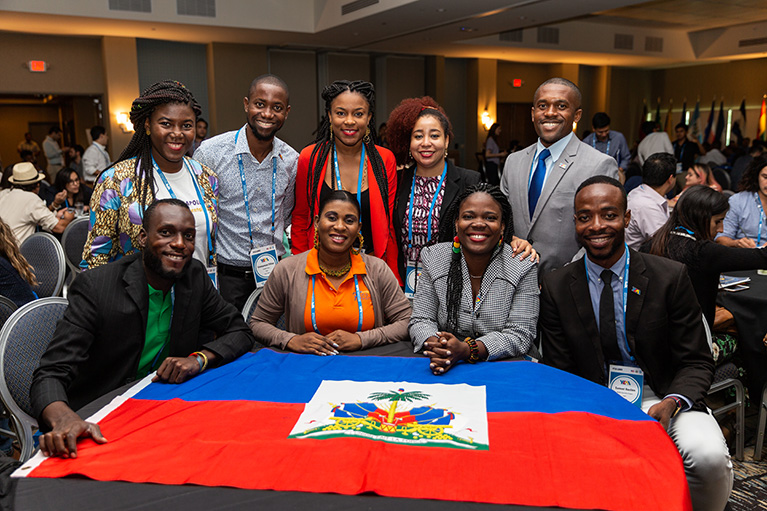 The U.S. Department of State's Bureau of Educational and Cultural Affairs (ECA) has selected IREX to implement the Young Leaders of the Americas Initiative (YLAI) Fellowship Program. YLAI empowers innovative business and social entrepreneurs to launch and advance their entrepreneurial ideas and effectively contribute to social and economic development in their communities and countries.
Funded by the U.S. government, YLAI is the flagship program for emerging entrepreneurs and business leaders from the Western Hemisphere. It aims to strengthen economic and social development across the region through deepening business relationships and connections with the United States. Since the initiative's launch in 2015, more than 750 YLAI Professional Fellows have expanded their leadership and entrepreneurial experience through fellowships at businesses and organizations across the United States.
"We at IREX are immensely excited for the opportunity to partner with the U.S. State Department on a program as important and high impact as the Young Leaders of the Americas Initiative," said IREX President and CEO Kristin Lord. "For the past four years, YLAI has provided young leaders from Latin America and the Caribbean a springboard to accelerate their commercial and social ventures and a strong network to attract investment. We are honored to contribute to YLAI's continued legacy of impact in the region and uphold the program's commitment to service, leadership, and excellence."
YLAI is an entrepreneurship-focused fellowship program for young leaders from Canada, Latin America, and the Caribbean between the ages of 25 and 35. Following the program, alumni participate in ongoing professional development opportunities, contribute to the YLAI network, and form lasting partnerships with U.S. partners to create jobs in their countries and the United States. For more information on these programs, follow YLAI on Twitter and Facebook.
More information
The U.S. Department of State's Bureau of Educational and Cultural Affairs (ECA) builds relations between the people of the United States and the people of other countries through academic, cultural, sports, professional, and private exchanges, as well as public–private partnerships and mentoring programs. These exchange programs improve foreign relations and strengthen the national security of the United States, support U.S. international leadership, and provide a broad range of domestic benefits by helping break down barriers that often divide us. Visit eca.state.gov.
IREX is a global development and education organization. We strive for a more just, prosperous, and inclusive world. With an annual portfolio of $80 million and 400 staff worldwide, we work with partners in more than 100 countries in four areas essential to progress: cultivating leaders, empowering youth, strengthening institutions, and increasing access to quality education and information.
The Young Leaders of the Americas Initiative (YLAI) is sponsored by the U.S. Department of State with funding provided by the U.S. Government and administered by IREX.