IREX announces new advisory council members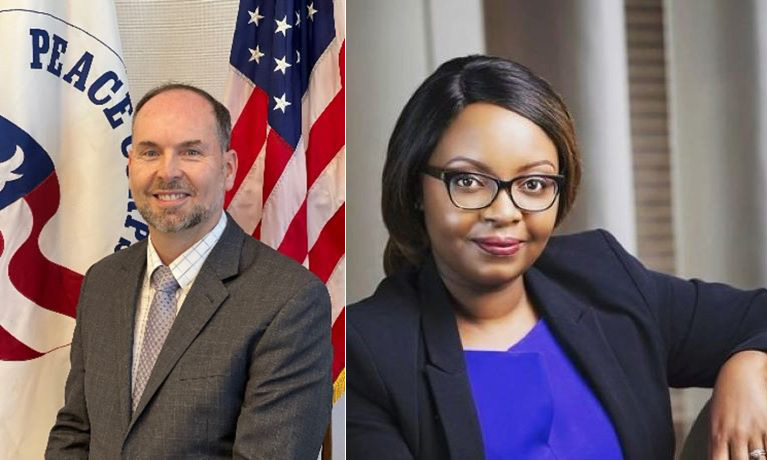 IREX is pleased to announce two new members of its Global Advisory Council: Michael "Mike" McCabe and Emily Waita. Their perspectives and experiences will greatly benefit our work with communities and people around the world. As members of the advisory council, Mike and Emily join 11 other development professionals in supporting IREX's work to empower youth, cultivate leaders, strengthen institutions, and extend access to quality education and information. 
"Michael McCabe and Emily Waita are well-regarded global development experts who share IREX's vision of promoting a more just, prosperous, and inclusive world," said IREX President and CEO Kristin M. Lord. "We are thrilled to welcome these two dynamic leaders to the Global Advisory Council." 
Michael McCabe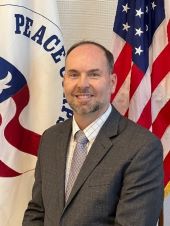 In Mike's role as Regional Director for the Inter-America and the Pacific Region at Peace Corps, he oversees the agency's work in 17 countries with on average 2,500 Peace Corps Volunteers working with communities on economic development, education, health, climate/agriculture, and youth development. Mike brings over 30 years of professional experience managing international development programs. He most recently served as the Agency Senior Advisor on Youth at USAID, where he was responsible for helping integrate youth engagement and youth development issues across the agency as well as rolling out the Agency's new Youth in Development Policy. His expertise includes capacity development, youth development, technology for development, program design and implementation, training design and facilitation, and public-private sector partnership development. Mike previously worked with: Creative Associates International as senior associate for capacity development, and chief of party for the Panama Youth At Risk Program; Peace Corps as chief of programming and training for the Inter-America and Pacific Region, and deputy director for Peace Corps/Dominican Republic; Youth Service America as vice president; the Inter-American Foundation as country representative for Mexico, Venezuela, Panama; and at UNICEF as national programs officer for the Dominican Republic.
Mike received a bachelor's of science in international relations from Georgetown University and a master's in public administration from Princeton University.
Emily Waita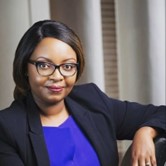 Emily Waita is currently the Africa Public Affairs Director for Coca-Cola Africa. She is an accomplished leader with experience in government relations, sustainable development and strategic communications having worked in diverse roles across Africa and Europe over the last 16 years. She has a broad understanding of the political, social and business operating environments within the African continent having spent most of her career managing affairs in Eastern and Southern Africa, Horn of Africa, Indian Ocean Islands and Francophone Africa. Emily has worked for 4 blue chip multinational corporations helping them build partnerships, respect and visibility through robust relationships, advocacy and sustainability initiatives in complex working environments. She has experience working across diverse sectors including Not-for-Profit, Telecommunications and Fast-Moving Consumer Goods industries.
Emily is a board director at the East African Business Council (EABC), a governing council member at the Kenya Private Sector Alliance (KEPSA) and Chair for Women Programs at Kenya Association of Manufacturers (KAM). She is also an advisor and faculty at Competent Boards, a global education platform for environment, social, governance (ESG) and Climate training programs for board directors, CEO's and senior business professionals. She was listed as a "Top 40 under 40" Woman in Kenya on Business Daily in 2018 a roll of honour recognizing outstanding women who demonstrate ingenuity, freshness, performance and excellence in their professional fields, careers and other areas of interests.
She holds an Economics degree from the University of Nairobi and has completed executive programmes in business leadership, strategy and sustainability from Strathmore Business School (SBS) and the Gordon Institute of Business Science (GIBS).
Aside from her career interests, she has a personal interest in women in leadership and entrepreneurship. Outside of work she enjoys youth mentorship, travel, health and fitness.
All IREX Board of Governors and Global Advisory Council members serve as individuals and not in an official capacity.  The full list of board and advisory council members can be accessed here.