Private-sector contributions to academic solutions: Five areas of collaboration for a stronger workforce in Kosovo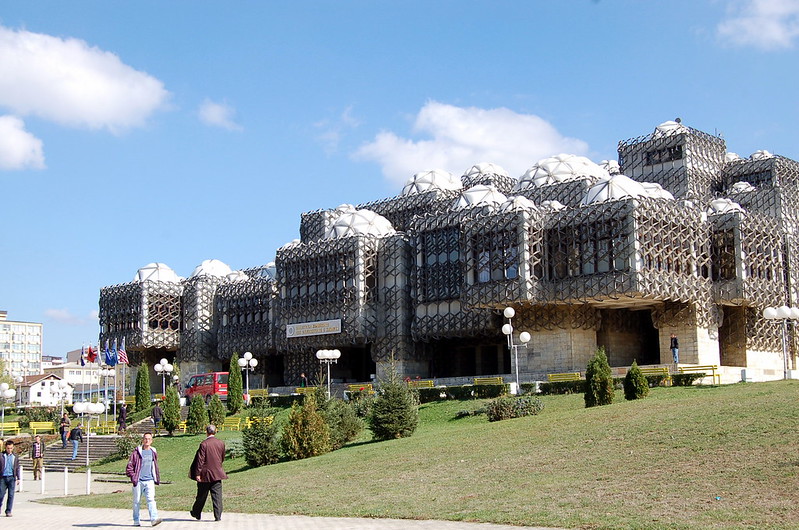 Closing the skills gap in Kosovo is a system-wide endeavor, requiring collaboration by stakeholders across the system, from academia and government to the private sector, nonprofits, diaspora communities, and young people. System-wide engagement, bolstered by adequate resources and appropriate technical expertise, can transform employment outcomes for young Kosovars and contribute to long-term economic growth. 
As many countries begin to emerge from the pandemic, young people are questioning what is next for their communities and countries. Many are calling for change across the private and public sectors on issues such as systemic racism, climate change, disinformation, and the inequities that the COVID-19 pandemic highlighted and exacerbated.
According to the 2020 European Commission Staff Working Document, the Kosovo youth unemployment rate was nearly 50% in 2019, almost double the overall unemployment rate. The unemployment rate has likely increased further due to the economic impact of the pandemic.
Access to quality education creates a pathway from learning to earning for young people as they look to the future. Recently, IREX and the American Chamber of Commerce in Kosovo brought together leaders from across the private sector, higher education, and government in a learning session to explore how they can partner to create those pathways for young people and spur economic growth in Kosovo.
Linking the education system with the market and the private sector's needs is a key promoter for economic development.... So far, we have neglected this as a real opportunity for economic development. Director of Kosovo's Ministry of Education, Science and Technology, and Innovation
Participants recognized that to create this learning-to-earning pathway for young people, higher education and the private sector must collaborate much more to reduce the gap between the skills companies need in their workforce and the skills graduates learn through their academic studies.
In the energy sector, for example, nearly 40% of employers say that there are not enough skilled candidates and that this is primarily due to candidates' lack of higher education. The skills gap is also a challenge in the food processing sector, where employers are the most likely to indicate a need for more preparation at the secondary vocational level.
Five areas of collaboration emerged:
1. Create a national strategy that prioritizes fields of study based on assessments of the labor market
Participants in the learning session highlighted the need to create a national strategy that prioritizes fields of study that Kosovo's private sector urgently needs. They emphasized that the strategy should be buttressed by data drawn from a national labor market assessment. This would in turn support higher education institutions in data-informed decision-making as they decide on curriculum priorities and develop new curricula.
2. Establish a legal framework that supports innovation and cooperation between higher education and the private sector
Participants agreed that establishing this type of legal framework is crucial. Currently, Kosovo's Law of Patent only recognizes the university as the primary holder of a patent. Students and academics are not incentivized to collaborate with others or commercialize their research. Establishing co-ownership of intellectual property and revenue-sharing agreements would create positive incentives.
3. Collaborate with small and medium-sized enterprises
Many private companies in Kosovo are small and medium-sized enterprises, making it imperative that stakeholders work together to engage these enterprises when facilitating collaboration between higher education and the private sector.
Small and medium-sized enterprises often lack the resources needed for strategic workforce planning. Likewise, they often do not have the human resources to support mentorship or offer internships. "Right-sized" engagement opportunities should be considered along with private-sector support.
4. Implement a streamlined and efficient accreditation process
A more streamlined and efficient accreditation process is necessary to keep up with the pace of change. The current process is lengthy and complicated. It is common for academic programs to take at least two years to receive accreditation. By the time they are approved, they are already late in meeting market demand.
5. Increase universities' international cooperation
To ensure that Kosovar institutions are included on the global stage in research and development, universities must cooperate more with organizations and individuals around the world. This type of cooperation works best when it engages all parts of a university, including the administrator, academic, and student levels.