Promoting awareness of COVID-19 through music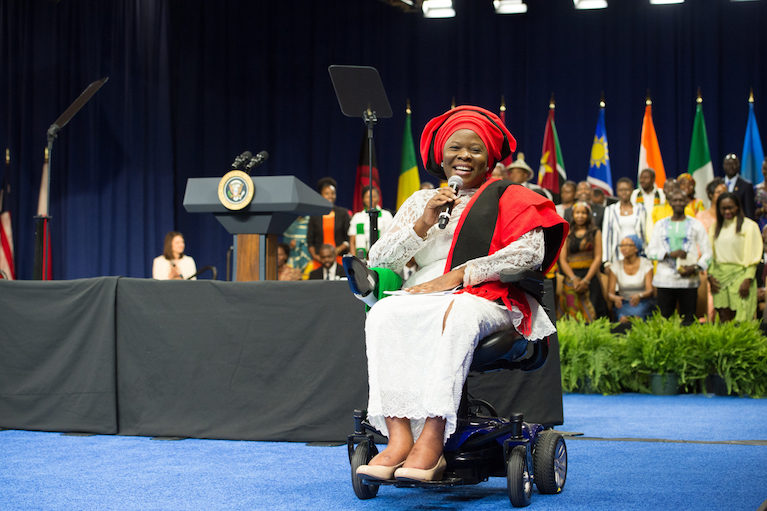 Originally published on the Mandela Washington Fellowship website.
Music is a universal language, able to unite people of all ages, nationalities, and abilities. This universality inspired Grace Jerry, a 2015 Mandela Washington Fellowship Alumna from Nigeria, to educate people about COVID-19 through her song "Take Responsibility."
The Mandela Washington Fellowship, the flagship exchange program of the Young African Leaders Initiative (YALI), is a program of the U.S. Department of State with funding provided by the U.S. Government and administered by IREX. Since 2014, nearly 4,400 young leaders from every country in Sub-Saharan Africa have participated in the Fellowship. 
Grace is founder of the Inclusive Friends Association—a nonprofit that promotes the inclusion of people with disabilities in Nigeria—and a well-known disability rights advocate. An avid singer, Grace uses her platform and her voice to give back to her community and inspire hope among people with disabilities.
Continue reading on the Mandela Washington Fellowship website.