New auto-tech program improves job prospects for Kurdish youth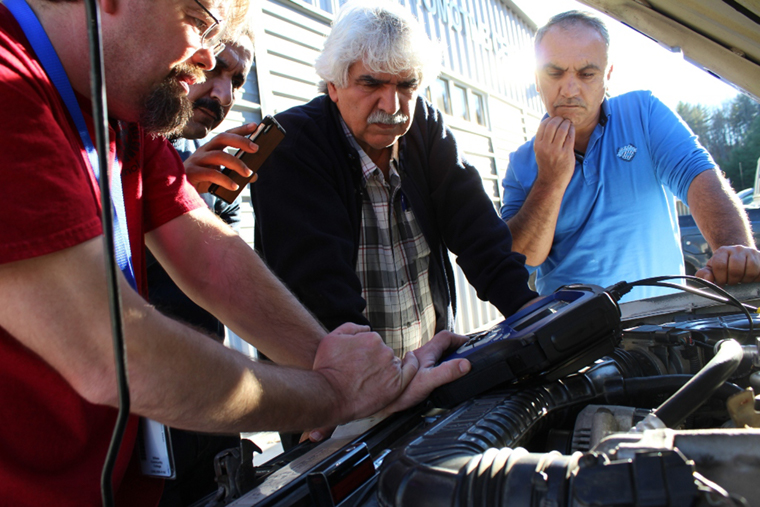 As the Iraqi Kurdistan Region struggles to recover from a financial crisis driven by falling oil prices, the strain of over 1.8 million refugees and IDPs, and the ongoing war with ISIS, Iraqi-Kurdish youth are facing the heaviest burden of their region's economic challenges.
A coordinated study among the World Bank, the Kurdistan Regional Government's Ministry of Planning, and Office of Statistics indicates that unemployment rates have steadily increased in Iraqi-Kurdistan from 6.3 percent in 2013 to 12 percent in 2015.
What is preventing many students in Iraqi-Kurdistan from finding work in the private sector is a disconnect between their skills training and the demands of the local job market, particularly in vocational trades.
To reverse this trend, Dr. Adnan Shihab, Director of Postgraduate Studies and International Relations at Erbil Polytechnic University (EPU), helped create Iraqi-Kurdistan's first auto-technical vocational program. The program improves the likelihood that graduates will find jobs by providing technology skills training and connecting faculty members to local industry leaders.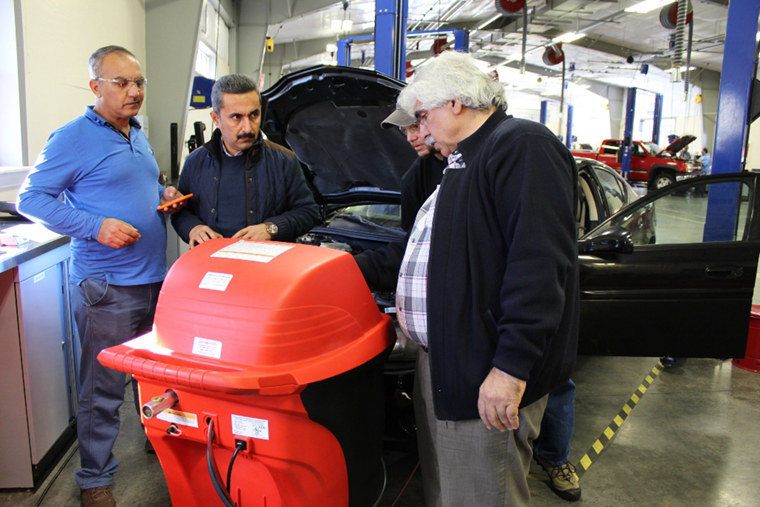 Since the ousting of Saddam Hussein and the end of sanctions, foreign auto companies have expanded greatly in the Kurdistan region. More people are driving cars with increasingly complex and sophisticated electronics systems, which traditional mechanics in the region do not have the skills to fix. Auto companies must invest to train mechanics locally or hire foreign nationals to repair vehicles. Through EPU's new Auto Tech Department, Shihab seeks to foster a homegrown workforce of technicians.
"There's [not] one college that produces auto technicians in all of Kurdistan," says Shihab. "The attention is on our university because the local market needs this program."
Through IREX's Iraq University Linkages Program, Shihab, along with other faculty members from EPU, visited Wilkes Community College (WCC) in North Carolina where they attended class lectures with students, visited WCC's auto-body and robotics lab departments, developed curricula, and toured the local auto factories in North Carolina, which partner with WCC.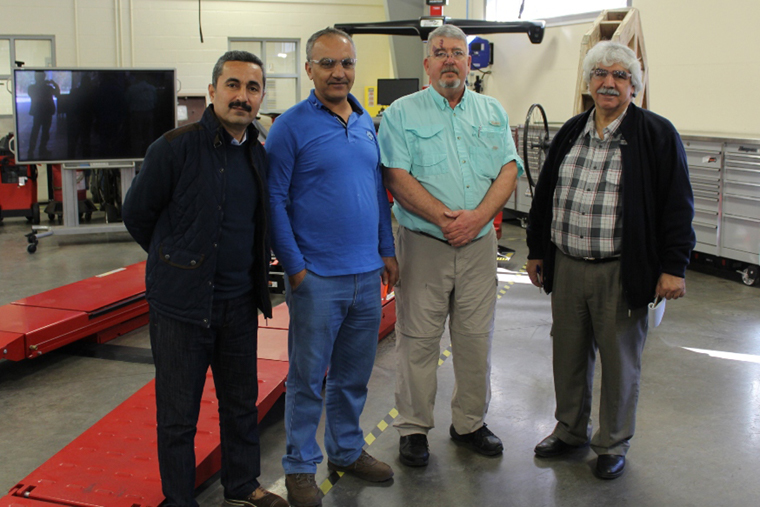 Collaborating with faculty members from Wilkes Community College, Shihab and other educators from EPU developed the automobile tech curriculum that focuses on training students to use computer technology to run diagnostic evaluations on damaged vehicles, repair vehicle computer systems and parts, and learn how to operate the latest mechanical equipment. In addition to replicating the Wilkes Community College curriculum, EPU faculty will also require students to take technical English lessons to communicate effectively with potential employers.
Johnny O'Connell, the lead instructor of automotive technology at WCC traveled to Erbil where he helped establish an industry advisory board at EPU. The new board allows local industry representatives from Ford, GM, Kia, and Porsche to meet and connect with EPU faculty members to discuss what skills students need to learn from the program and how to provide the equipment and resources so they can be properly trained. According to Shihab, these businesses have pledged to donate mechanical equipment and educational tools for use in hands-on technical training as well as sending trainers from the local auto shops to visit the school and conduct instruction workshops for the students.
Shihab anticipates the program will train 25 students next fall with the possibility of adding extra evening classes to accommodate more students. He expects program graduates will have many more skills to offer employers and will help meet the needs of the current job market in Iraqi-Kurdistan.
"As industry gets more advanced, we'll have more manufacturing and service companies who will need technicians and engineers, so I'm optimistic."
The Iraq University Linkages Program is funded by the U.S. Embassy in Baghdad and administered by IREX.